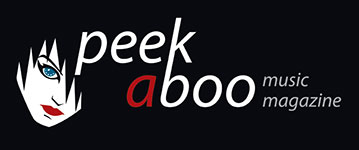 like this digital review
---
VUKOVAR
Emperor
Music
•
Digital
Indie
10/12/2016, Didier BECU
---
I won't say I'm happy with it, but you can get lots of great music for free. The good thing is that you don't have to pay a penny (we're just honest!), the flip side however is that there's so much stuff out there that it's quite difficult to discover it. I guess Vukovar is a perfect example of this...

Rick Clarke, Dan Shea and Buddy Preston formed Vukovar in 2014. Recently, the Brits released Voyeurism, but that's a story we will talk about another time... Let's begin with Emperor, the debut that is available at Bandcamp for the price you think it's worth. Don't fool us, today people are not willing to pay a large sum of money for music, but let's pray that at least they want to listen to it...
Emperor is a genius album, even if it's almost impossible to classify it, simply because it is probably one of the most diverse works I heard in quite some time… There's no real hint of Mark E. Smith, but I use The Fall as a reference, as it is an indie band (what's in a name?) that shows several faces, just like the Manchester legend. Vukovar is able to write the perfect pop song, just listen to The New World Order. Call me a pussy or hipster, but I really do love Tame Impale (yes, I do). Play this Vukovar tune ten times on the radio and it is likely to be of the same size...
But Vukovar makes perfect pop and doesn't want to be the perfect pop band at the same time! Opener Silent, Almost Sleeping will disturb your mind as only Nico can. Yes, it's that dark! On Lose My Breath it feels like you're buried under a sound of loud guitar noises. I guess it is shoegaze, or Sonic Youth if that sounds more hip to you!
Nero's Felines (talking about sublime titles) is indie music at its best, and we don't mean a bunch of mannequins, picked up by some PR-people, but by people who read the liner notes of records, because they actually care about music! Concrete is garage rock with an organ that comes straight out of the 60s, again a very different face of this British band. And hell, if you want some experiment to end with, just listen to The Staircase.

A band with no face, you say? Vukovar has many faces and that's its strength!
Didier BECU
10/12/2016
---