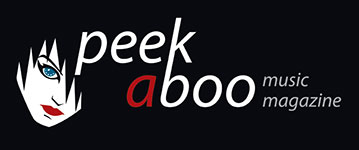 like this cd review

---
DURAN DURAN
Pop Trash
Music
•
CD
Psychedelic
•
Synth Pop / Electro Pop
[77/100]

Hollywood Records
10/12/2016, Didier BECU
---
Perhaps it surprises you that we write that Pop Trash by Duran Duran is a classic. Indeed, that record was the biggest flop of the new romantics, but also the first without John Taylor. Simon Le Bon had a writer's block, and everything fell on Nick Rhodes' shoulders. However, the tenth release of Duran Duran started as a fairy tale as the inventors of synth pop were signed on Hollywood Records, which is a sub-label of Walt Disney. A mistake as it turned out, as Disney knows how to promote a speaking mouse, but music was obviously not its biggest trick. Pop Trash received little attention, and only one single was taken from it (the handsome ballad Someone Else Not Me) that did not made the charts. The band was in crisis, and it took them four years before they came up with a new album (Astronaut).
Is this record of 2000 so bad? Absolutely not, some even claim that Pop Trash is the most varied Duran Duran, but perhaps the music contained just too much experimentation. How brilliant the band may be,the material was destined for the charts and the fans were not happy with bizarre sci-fi tracks as Hallucinating Elvis. It is quite possibly that no Duran Duran fan understood what the song was about. But it is addictive, just like Playing With Uranium, the best Duran Duran song nobody knows... Pop Trash Movie is touching too, although this song was meant for Blondie's comeback album (No Exit).
Maybe it has something to do with my age, but I always thought of Duran Duran as my Beatles, so it is no coincidence to me that Le Bon sings like Lennon on Starting To Remember. Just like the fab four from Liverpool, this band from Birmingham - it sold 70 million records world wide - knows how to write a memorable melody. Mars Meets Venus is (another) perfect example.
I have always had problems (which fan has not?) with so called specialists who look down on Duran Duran. It is more than just a pop band, who else can write a poignant song about antidepressants? If tears don't roll down your cheeks during Lady Xanax, you simply have no feelings.
The Sun Does not Shine Forever is a slightly lesser song, but that is compensated by the bizarre and psychedelic Last Day On Earth. Fantastic, but the average Duran Duran fan probably doesn't agree. Some versions of the album contain the track Prototypes as a bonus track, you never heard Duran Duran as experimental as this!

Give Pop Trash a chance. Duran Duran deserves it.
Didier BECU
10/12/2016
---
Het is niet vanzelfsprekend om Pop Trash van Duran Duran er als klassieker uit te pikken. Niet alleen was deze plaat de allergrootste flop uit de carrière van de band, ook was het de allereerste release zonder John Taylor. Het ging toen ook niet goed met zanger Simon Le Bon die met een writer's block verveeld zat, waardoor de last op de schouders van Nick Rhodes terechtkwam. De tiende release van Duran Duran begon wel als een sprookje, de uitvinders van de synthpop zaten op Hollywood Records, jawel, een sublabel van Walt Disney. Een misstap zo bleek later, Disney weet wel hoe je sprekende muizen of eenden moet promoten, van muziek had het duidelijk geen kaas gegeten. Pop Trash kreeg nauwelijks aandacht en er werd slechts één single uit gereleaset (de knappe ballad Someone Else Not Me) die niet eens de hitparade haalde. De band zat in zak en as en het duurde nadien vier jaar vooraleer de Britten met een nieuwe plaat op de proppen kwamen (Astronaut).
Is deze plaat uit 2000 dan zo slecht? Absoluut niet, men beweert zelfs dat Pop Trash het meest gevarieerde Duran Duran-album is, wellicht bevatte de muziek gewoon net iets te veel experiment. Want tja, hoe geniaal de band ook is, blijft de doelgroep toch de hitparadeliefhebbers die wellicht niet zaten te wachten op vreemde sciencefictionachtige uitstapjes zoals Hallucinating Elvis. Mogelijkerwijs begreep geen enkele Duran Duran-fan waarover het lied ging. Toch werkt hij verslavend, net zoals het aangrijpende Playing With Uranium, het mooiste Duran Duran-liedje dat niemand kent… Even prachtig is Pop Trash Movie dat door merg en been gaat, ofschoon deze song eigenlijk bedoeld was voor het comebackalbum van Blondie (No Exit).
Het heeft misschien iets met mijn leeftijd te maken, maar ik heb Duran Duran altijd als mijn Beatles beschouwd, dus vind ik het geen toeval dat Le Bon op Starting To Remember als John Lennon zingt. En net als het viertal uit Liverpool, weet ook deze band uit Birmingham, die wereldwijd 70 miljoen platen verkocht, hoe je een onvergetelijke melodie moet schrijven, getuige Mars Meets Venus.
Ik heb er altijd problemen mee gehad (welke fan niet?) dat muziekkenners neerkijken op Duran Duran, dat meer is dan zo maar een popband, wie schreef ooit een aangrijpender lied over rommel als antidepressiva? Tijdens Lady Xanax zullen de tranen dan ook over je wangen rollen, ten minste als je gevoelens hebt.
The Sun Doesn't Shine Forever is iets minder, maar dat wordt ruimschoots goed gemaakt door de bizarre afsluiter Last Day On Earth die naar psychedelica ruikt. Fantastisch, maar de doorsnee Duran Duran-fan zal er niks aan vinden. Op sommige versies vind je ook nog Prototypes als bonustrack, nog nooit hoorde je Duran Duran zo experimenteel; het klinkt zelfs als een song van The Klinik!

Echt, geef Pop Trash een kans. Duran Duran verdient ze.
Didier BECU
10/12/2016
---