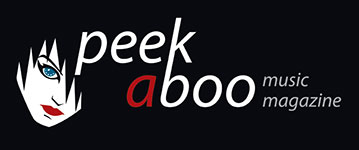 like this cd review
---
CRIMEN
Silent Animals
Music
•
CD
Krautrock
•
Post Punk
•
Psychedelic
[82/100]

Fuzz Club
31/07/2018, Jurgen BRAECKEVELT
---
With wines and other alcoholic stuff it is a golden rule: it has to ferment, ripen, become fuller. A gifted and passionate connoisseur must therefore often exercise patience before tasting. This is also the story of the Italian band, Crimen. Silent Animals is their debut album but the band has been on the move for 10 years now. Simone Greco (bass, voice, sound engineering) and Patrizio Strippoli (guitars, voice) formed the band in the Centocelle district of Rome in 2007. Six years later they also incorporated Giuseppe Trezza (drums and electronics). There were a few EPs as a pacemaker and after another two-year sabbatical, now follows the first full LP. The trio throws krautrock, psychedelic music, noise, rock and a strong shot of post-punk in a giant blender. And the result is this 8-song Silent Animals.
Above The Trees (Rocket) first brings you into a trance with a one-and-a-half minute droning bass and drum line, before blissful guitar work comes to strengthen the case. When the sky breaks open and the lightnings splits the willows like a knife glides through butter, Batida beats hard through the boxing. Nothing to see, lively and rocking. A dense two and a half minutes long. We'll take a break with Flahzz. Satisfying to pump even the smallest cavities of our lungs so full of oxygen. From My End is a rock song with occasional noisy sounds. Also rather subdued and psychedelic in nature.
An album requires a single and that has become Six Weeks. A rock-hard rock song, shrouded in reverb and throbbing electronics. Explosive.. and there is no singing for the sake of it... six, six, six, the figure you all know, right? It continues to rock albeit more ominously with very heavily overdriven guitars that drag themselves with an unprecedented tonnage tied to their back, heavily bent over and on the edge of collapse. And that's how the entire song sounds: a very heavy of arrangement.
Even shopping in Supermarket. A rather happy, almost funky sounding song that sounds so nicely retro. There is a hint of surf rock. Hit Mania Dead is a booming outtro with a lot of electronics.
As an anecdote it can be added that Silent Animals had almost never arrived because the Macbook seemed to succumb under the scorching heat in Rome at the recordings. Ther was an oldschool solution of blowing a fan continuously on the PC. But no need to worry: the thing has made it and this debut is here. Silent Animals is a varied album, not the most surprising debut ever, but more than enjoyable
Jurgen BRAECKEVELT
31/07/2018
---
Bij wijnen en ander alcoholhoudend spul is het een stelregel: het moet gisten, rijpen, voller worden. Een begenadigd en passioneel fijnproever moet dan ook vaak geduld uitoefenen vooraleer te proeven. Dit is ook het verhaal van het Italiaanse Crimen. Silent Animals is hun debuutalbum, maar de band is intussen 10 jaar on the move. Simone Greco (bas, stem, sound engineering) en Patrizio Strippoli (gitaren, stem) vormden de band in het Centocelle-district van Rome in 2007. Zes jaar na datum lijven ze ook Giuseppe Trezza (drums en elektronica) in. Er kwamen een paar EP's als gangmaker en na nog eens een twee jaar durende sabbatical, volgt nu de eerste volwaardige LP. Het trio gooit krautrock, psychedelische muziek, noise, rock en een ferme scheut post-punk in een gigantische blender. En het resultaat daarvan is dit 8 songs tellende Silent Animals.
Above The Trees (Rocket) brengt je eerst in een nietsontziende trance door je anderhalve minuut lang boot te stellen aan een dreunende bas- en drumlijn, vooraleer zalig gitaarwerk de zaak komt versterken. Als de hemel openbreekt en de bliksemschichten knotwilgen splijten als een mes door boter glijdt, zo snoeihard beukt Batida door de boksen. Nietsontziend, snedig en rockend. Dik twee en een halve minuut lang. We gaan even op de rem met Flahzz. Soelaas biedend om de kleinste holtes van onze longen even vol zuurstof te pompen. From My End is een met af en toe een beetje noisy-klanken bedachte rocksong. Ook eerder ingetogen en psychedelisch van aard.
Een album vraagt een single, en dat is Six Weeks geworden. Een snoeiharde rocksong, gehuld in reverb en kloppende elektronica. Explosief.. en er wordt niét voor niets gezongen... Six, six, six, het u allen welbekende cijfer, toch? Het rockt verder, zij het dan meer onheilspellend met heel zwaar overstuurde gitaren die zichzelf voortslepen met een ongekend tonnage op de rug gebonden, zwaar voorover gebogen en op de rand van de inzinking. En zo klinkt de volledige song ook: loodzwaar van arrangement.
Even shoppen dan maar in Supermarket. Een eerder blij, nagenoeg funky klinkend nummer dat zo lekker retro klinkt. Er zit een surfrock-geurtje aan. Hit Mania Dead is een dreunende outtro met veel elektronica.
Als anekdote kan nog meegegeven worden dat Silent Animals er bijna niét was gekomen, toen de Macbook leek te bezwijken onder de verzengende hitte in Rome bij de opnames. Men heeft het oldschool moeten oplossen door een ventilator onophoudelijk op de PC te laten blazen.. Maar geen nood: het ding heeft het gehaald en dit debuut mag er zijn. Silent Animals is een afwisselend album, niet het meest verrassende debuut ooit, maar méér dan genietbaar.
Jurgen BRAECKEVELT
31/07/2018
---
---