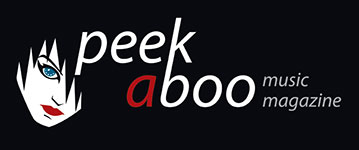 like this cd / vinyl / digital review
---
THE MEMBRANES
What Nature Gives… Nature Takes Away
Music
•
CD / Vinyl / Digital
Post Punk
•
Psychedelic
•
Punk
[95/100]

Cherry Red Records
24/04/2019, Kevin BURKE
---
After 41-years since their first incarnation, The Membranes return with a new mission statement-the environment. Presented in a sixteen-track journey, that promises a conceptual collision of post-punk psychedelica, giving a lesson to the new pretenders on the scene.
Since 2010's reformation, John Robb and co have managed to bring the classic sound of The Membranes kicking and screaming into the twenty-first century, updated and wholesome but with an air of nostalgia that is prevalent throughout. Shown gracefully in the thundering Dark Matter/Dark Energy from 2015, an album of energetic passion in some cases, it was voted album of the year.
Four years on in 2019, we anticipate a collection that is promising a diversity unlike other territory The Membranes have tread before. Their signature sound, submerged in choral performances with a textured production that flows beautifully from the dark abyss of punk. This new psychedelic-sonic direction is highlighted with sublime perfection in the first single and first album track-'A Strange Perfume'.
The variety of guests is both interesting and diverse. Featuring vocalist Kirk Brandon (Theatre of Hate, Spear of Destiny) and unexpectedly 80-something folk singer Shirley Collins. The 20-piece BIMM Choir appears on a majority of the album tracks, all these aspects combined makes for a very special concept. That is, the conflict of nature, the fight back of the planet itself against a society that is killing it, a metaphorical mirror is held up by a band, stark and intense but the spirit of punk has always been the fight back.
Modern sounds are forged from the nostalgic old-school beast that is The Membranes, proving how even bands who are rooted in the past can still push forward with intense experimentation. The Membranes are forging new ground whilst a lot of their contemporaries are happy to sit on what they have achieved, like scoring a goal and defending it. Instead this band want to score more, and still have a lot to prove, on June-6th this year fans and audiences will get a taste of new age punk, whilst it's not dead it is definitely heading in a new, exciting direction.
Available 6th of June,
What Nature Gives … Nature Takes Away
Tracklist;
1. A Strange Perfume
2. What Nature Gives … Nature Takes Away
3. A Murder of Crows
4. The City is an Animal (Nature Is Its Slave)
5. The 21st Century Is Killing Me
6. Deep In The Forest Where The Memories Linger
7. Black is The Colour
8. A Murmuration Of Starlings on Blackpool Pier
9. Mother Ocean/Father Time
10. The Magical and Mystical Properties Of Flowers
11. Snow Monkey
12. Demon Seed/Demon Flower
13. The Ghosts of Winter Stalk This Land
14. Winter (The Beauty and Violence of Nature)
15. Nocturnal
16. Pandora's Box

CREDITS
John Robb - vocals and bass
Peter Byrchmore - guitar
Rob Haynes - drums
Nick Brown - guitar
Claire Pilling - choir conducter
BIMM choir - vocals on tracks 1, 2, 5, 6, 8, 9, 13, 16
Chris Packham on 'Winter (The Beauty and Violence of Nature)'
Kirk Brandon on 'The Magical and Mystical Properties Of Flowers'
Shirley Collins on 'A Murmuration Of Starlings on Blackpool Pier'
Jordan on 'Demon Seed/ Demon Flowers
Pre Order-
https://www.cherryred.co.uk/product/membranes-what-nature-gives-nature-takes-away-cd/
Pre Order-
https://www.cherryred.co.uk/product/membranes-what-nature-gives-nature-takes-away-2lp-limited-edition/
Kevin BURKE
24/04/2019
---