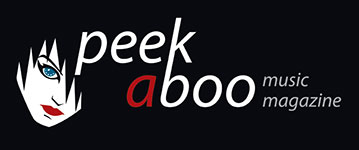 like this cd / vinyl / digital review
---
FRAGRANCE
Now That I'm Real
Music
•
CD / Vinyl / Digital
Dreampop
•
Synthpop
[78/100]

Synth Religion
01/04/2019, Jurgen BRAECKEVELT
---
Fragrance, the name used by Parisian Matthieu Roche to produce his dreamy synthpop, is releasing his first full-length album Now That I'm Real, more than a year and a half after his first EP Dust and Disorders. It will also be released under the Synth Religion label under the wing of Hélène De Thoury (Hante).
Synthwave, synthpop… Under each star still shining, Matthieu easily knows how to transform the machinary into a series of highly digestible songs, using analogue or more contemporary equipment to melt synthwave, future-pop and dreampop into bite sized chunks.
Gone in A Wink goes back and forth between synthpop and future-pop. Matthieu's soft, almost whispering voice sublimely fits with the music. So Typical: eighties all the way. Without more to add, certainly not less. With Endless Cold I feel like I'm listening to The Pet Shop Boys. There are worse things in the world, right?
Hante was happy to add her touch to Hazy Strobes. A very mellow song, full of slowness and mysticism. Both sweet and lovely. Crawlin' To The Void sounds a lot more joyful still and would not fit on a dancefloor made of a tired crowd squeezing out its last energy.
Crystalline has something suspicious in it. The bass line is nervously rocking through a bath of noctural emptiness. I can't find words for that but this song has something exorcising. And on At Last you'll notice the presence of Maya Postepski (TR/ST, Austra) as featured guest. Her fragile voice timbre perfectly fits with Matthieu's voice.
This Now That I'm Real slides in very smoothly. Dreampop and synthpop, some eigthies elements on some songs. Good songs, for sure, but they might lack that little twist to really stick to your ear. A must within the genre and for lovers of dreampop/synthpop, but for me it lacks a little something. Check it out yourself!
Jurgen BRAECKEVELT
01/04/2019
---
Fragrance, de naam waaronder Parijzenaar Matthieu Roche zijn dreamy synthpop produceert, komt, goed een anderhalf jaar na zijn eerste EP Dust and Disorders, nu met zijn eerste volwaardige langspeler Now That I'm Real. Ook deze komt uit op het Synth Religion-label onder de vleugels van Hélène De Thoury (Hante).
Synthwave, synthpop… onder welk gesternte er toch nog een licht op schijnt, Matthieu weet hoe hij de machinerie vlekkeloos kan laten versmelten tot een resem goed verteerbare songs. Daarbij gebruikmakend van analoge en meer hedendaagse apparatuur, versmelten synthwave, future-pop- en dreampop tot hapklare brokken.
Gone in A Wink waggelt heen en weer tussen synthpop en future-pop. Matthieus zachte, nagenoeg fluisterende stemgeluid blendt op sublieme wijze met het muzikale. So Typical: eighties all the way. Zonder meer, zeker niet minder. Met Endless Cold bekruipt mij het gevoel dat ik naar werk van The Pet Shop Boys zit te luisteren. Er zijn ergere dingen denkbaar, toch? En Gravity & Grace sluit daar naadloos bij aan.
Hante doet met plezier een duit in het zakje bij haar stadsgenoot op Hazy Strobes. Een heel mellow aandoend nummer, dat traagheid en mystiek in zich draagt. Lieflijk en aandoenlijk tegelijk. Crawlin' To The Void klinkt dan weer een stuk vrolijker en misstaat niet op menige dansvloer in een afterclub, waar een moe gefuifde meute nog de laatste energie uit het murwe lijf wil persen.
Crystalline is er eentje dat iets verdachts in zich draagt. De baslijn wiegt nerveus door een bad van nachtelijke leegte. Ik kan er geen exact woord op kleven, maar deze song heeft iets bezwerends.
En op At Last is er nog gezelschap van Maya Postepski (TR/ST, Austra). Haar breekbare stemtimbre past geweldig bij dat van Matthieu.
Deze Now That I'm Real schuift heel gemakkelijk binnen. Dreampop en synthpop, een dressing uit de eighties op sommige songs. Goede nummers, zonder twijfel, maar de songs hebben net die éne twist te weinig om echt te beklijven. Binnen het genre en voor de liefhebbers van dreampop/synthpop een aanrader, voor mij persoonlijk net iéts te weinig vet op de soep. Check it out yourself!
Jurgen BRAECKEVELT
01/04/2019
---