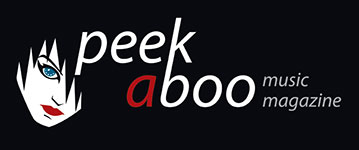 like this cd review
---
THE SLOW SHOW
DREAM DARLING
Music
•
CD
Dreampop
•
Rock
[100/100]

Haldern Pop Recordings
11/12/2016, William LIÉNARD
---
The second album by the British band The Slow Show is called Dream Darling and it is a hit. The band sounds a bit like The National and has enough originality in order to become very big. The album contains 10 tracks and we do not exaggerate if we write that they sound excellent, without nasty hard rock guitars or devastating electronics, but with beautiful melodies, floating on piano, acoustic and electric guitar and an orchestration of real instruments and economical synths. Strangers Now and Hurts are two very beautiful ballads in which the dark and slightly raspy voice of Rob Goodwin has the function of an attention grabber. Sometimes you know from the first track
that an album is great from start to finish, and that's the case here. Lullaby sounds like a singer-songwriter ballad in which the singer gently spreads the vocals on the sound of a quiet acoustic guitar. Very nice.
Dry my Bones sounds a bit like Leonard Cohen, but after a while Ron Goodwin sings in a higher key, and then returns to the darker vocal depths a la Matt Berninger, although The Slow Show never sounds like a copy of the American band. Piano and guitars sound at the fore in the mix, with beautiful strings in the background. Sometimes you have the impression that Ron Goodwin is not singing but reciting his lyrics, as in This Time, on a substrate of beautiful sounding strings and piano. The orchestration creates a beautiful and sometimes slightly romantic background, while brass instruments take the lead. Very nice. Brawling Tonight gets double vocals and the wonderful support of strummed electric guitars, while Last Man Standing grows into the ultimate goose bumps song with piano and strings, backed by beautiful drums.
A male choir is added to Breaks Today. Piano and brass instruments again create a stunning backdrop for Ron Goodwin's resonating voice. Brick comes far too early, because we could listen to The Slow Show for hours. It is an atmospheric last track with female voices as howling sirens and contrasting bass voices. No vocals this time, but as impressive as the rest of the material.
Definitely in our top 3 of 2016!
Tracklisting:
1 Strangers Now
2 Hurts
3 Ordinary Lives
4 Lullaby
5 Dry My Bones
6 This Time
7 Brawling Tonight
8 Last Man Standing
9 Breaks Today
10 Brick
William LIÉNARD
11/12/2016
---
Het tweede album van de Britse band The Slow Show heet Dream Darling en het is een schot in de roos. De band klinkt een beetje zoals The National en heeft alles aan boord om zeer groot te worden. Het album bevat 10 tracks en zonder overdrijven: ze klinken alle tien perfect, zonder oervervelende hardrockgitaren of alles verwoestende elektronica, maar met prachtige melodieën die drijven op piano, akoestische en elektrische gitaar en een orkestratie van echte instrumenten en zuinige synths. Strangers Now en Hurts zijn twee bloedmooie ballades met de donkere en lichtjes krakende stem van Rob Goodwin als aandachtstrekker. Soms weet je vanaf de eerste track dat je goud in handen hebt, en dat is hier het geval. In Ordinary Lives gaat het tempo lichtjes crescendo en word je als luisteraar op een prachtige orkestratie vergast. Lullaby klinkt als een singer-songwritersballade waarin de zanger voorzichtig de vocalen over een rustige akoestische gitaar uitsmeert. Heel erg mooi.
Dry my Bones heeft iets van Leonard Cohen, maar na verloop van tijd gaat Ron Goodwin heel even een octaaf hoger om dan terug te keren tot de donkere vocale krochten à la Matt Berninger, zij het dat The Slow Show nooit een kopie wordt van de Amerikaanse band. Piano en gitaren zitten opnieuw vooraan in de mix, met prachtige strijkers op de achtergrond. Soms heb je de indruk dat Ron Goodwin z'n teksten niet zingt maar voordraagt, zoals in This Time, op een bedje van prachtig klinkende strijkers en piano. De orkestratie zorgt voor een mooie en soms lichtjes romantische achtergrond met blazers die het voortouw nemen. Heel erg mooi. Brawling Tonight krijgt dubbele vocalen en de prachtige ondersteuning van getokkelde elektrische gitaren, terwijl Last Man Standing uitgroeit tot de ultieme kippenveltrack op tonen van piano en strijkers, gesteund door prachtige drums.
In Breaks Today wordt een mannekoortje toegevoegd, terwijl piano en blazers opnieuw een prachtige achtergrond creëren waartegen de stem van Ron Goodwin op een perfecte manier resoneert. Brick komt veel te vroeg, want naar The Slow Show konden we nog uren luisteren. Het is een atmosferische laatste track met vrouwenstemmen als huilende sirenes en diepe basstemmen. Geen vocalen dit keer, maar niet te min indrukwekkend.
Staat zeker in onze top-3 van 2016!
Tracklisting:
1 Strangers Now
2 Hurts
3 Ordinary Lives
4 Lullaby
5 Dry My Bones
6 This Time
7 Brawling Tonight
8 Last Man Standing
9 Breaks Today
10 Brick
William LIÉNARD
11/12/2016
---