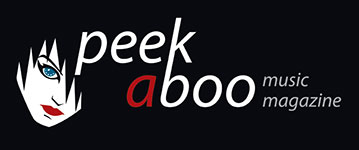 like this cd / vinyl / digital review
---
NICK CAVE AND THE BAD SEEDS
Ghosteen (Ghosteen/Bad Seed Ltd.)
Music
•
CD / Vinyl / Digital
Electro Rock
•
Experimental
•
Rock
[100/100]

11/10/2019, Kevin BURKE
---
The artistic inferno that is Nick Cave returns with a career highlight and the third chapter resonating his grief-stricken passion. 'Ghosteen' is not an album in the sense of a collection of tracks which sizzle along without direction, instead, it is an emotionally fired masterpiece pulled from the soul of a man bravely putting his inner self on display. This continues in the same context as the brilliant 'Push the Sky Away' (2013), and continues the themes of 'Skeleton Tree' (2016). An album recorded when tragedy struck and Cave lost his son (Arthur) in a cliff fall. The albums themes of love, loss and acceptance were explored acting as a forerunner for Ghosteen, a fully realized extension.
Where usually Nick Cave is at his best as the preacher in the pulpit, hammering out a gospel of twisted views and lyrics which would outshine even Dylan's finest, however on Ghosteen he is the subtle, caged beast. Who you can hear breathing in the background and stalking the creation of the music, fueled with rage and empathy equally. With the Bad Seeds at hand and more importantly his avant-garde creator Warren Ellis, Cave creates a work of ambience, the use of electronic experimentation weaving in an atmospheric setting. At times the overall sound may perhaps evoke an unsettling feeling, but the spell 'Ghosteen' casts is the hopelessness which is ever present. A more uplifting collection than his exploration into love on 'The Boatman's Call' (1997), and a lot more rewarding.
Set in two movements, or parts, the first containing eight tracks, the second containing only three, two long passages and one spoken word piece. These parts act as the conceptual bridge or generation gap between children and parents- as if the parts speak or answer for the other. As the children's thoughts flow into that of the parents, although from the recording perspective the three concluding songs could have actually sparked the first eight. That first musical surge, the "Spinning Song" is the door slowly opening and welcoming you in, not so much preparing you but capturing your attention. With equal amounts of charm injected into "Bright Horses", these songs stride eloquently, at times with energy, containing images of religion, the inevitable journey into another world and the acceptance of life for all its faults.
The second part of Ghosteen is the real sense of fury and frustration, the musical equivalent of fists hammering on a wall. Opening with surreal and haunting drones of the twelve minute title-track, things take a bleak twist with only moments of light getting through. Overall this is a striking piece of work, similar to an inspired and thought-provoking cinematic event, Ghosteen will stay with the listener long after "Hollywood" fades into the mist.
Tracklist;
Part 1:
1."Spinning Song"
2."Bright Horses"
3."Waiting for You"
4."Night Raid"
5."Sun Forest"
6."Galleon Ship"
7."Ghosteen Speaks"
8."Leviathan"
Part 2:
1."Ghosteen"
2."Fireflies"
3."Hollywood"
Kevin BURKE
11/10/2019
---