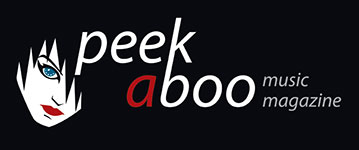 like this cd / vinyl / digital review
---
KMFDM
Hyena
Music
•
CD / Vinyl / Digital
Alternative Rock
•
Electro Rock
•
Industrial Rock
[40/100]

Metropolis Records
24/09/2022, Hamis HIREK
---
KMFDM released a brand new album so let me take you through it...
'All 4-1' the first track on this album seems to have all KMFDM ingredients one would expect and gives us a little bit of hope about what is going to come disc.... alas it will turn out it was in vain.
The second track 'Rock & Roll Monster' is an instant turn off, I hate it tracks get being molested MC's and raps. In the next track 'Back Hole' Sasha Konietzko's partner (in crime) Lucia Cifarelli tries to boost our motivation to keep listening to this album... and she succeeds rather well... However 'Hyena', the preliminary single of this album had already brought down our expectations a bit with its average rock and roll song feeling and sound. But it can be worst, 'All wrong - But Alright' is driven by non-inspiring jungle / drum n bass rhythm polluted with yanking guitar solos... It's too much to take, I had to skip the track.
The Terror continues on 'Blindface' more yanking and screaming guitars enhanced with... hammond organs... the horror. My finger is on the (eject) button! But I have to hang in for the good cause I tell myself. So the, Déjà Vu... Track 7 already. Best position to put the obligate album filling track the must have thought, make it look there's a lot of tracks on this album. A mix of weird musical tapestry and "interesting" vocal samples of politicians and newsreaders. Yeah Rip the system (Duh!)!
And just when you thought you had it all, you get 'Deluded Desperate Dangerous & Dumb'. An uptempo track with some KMFDM doing some yodeling! I kid you not! Then Lucia gets another chance to save it all with 'Immortally Yours', but since one slow KMFDM-like weeping song cannot do the trick we get 'Liquor Fish & Cigarettes'... Finally a pretty genuine KMFDM track, I say pretty genuine because after having to endure 9 exhausting tracks we're getting mild I guess. But then finally the last track, 'In dub we trust'. So in case when you were getting your hopes up for the last track, the song title brings tears rapidly down I guess. Also, if I want to hear reggae music I put on Bob Marley or Peter Tosh, NOT KMFDM!
What can I say? I used to be a KMFDM fan from the very beginning but with every release in the last decade they started to loose me more and more and I have the feeling they finally lost it themselves with this album?
KMFDM, you love them or you hate them.... I would have said 20 years ago. With this release they unwillingly created a third group... Those who don't give a fuck anymore. And yes, although it hurts having to admit this, I feel I'm starting to belong to that last group.
In my honest opinion this should have been released as a side project album, not as KMFDM! But hey, I hope for them the sales of this album will prove me wrong!
Hamis HIREK
24/09/2022
---