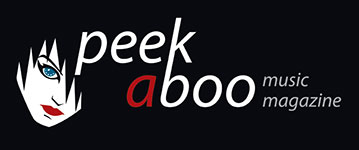 like this cd / vinyl / digital review
---
THE BIRTHDAY MASSACRE
DIAMONDS
Music
•
CD / Vinyl / Digital
Alternative Rock
•
Gothic Rock
•
Synthpop
[90/100]

Metropolis Records
28/04/2020, Ash MCAULIFFE
---
After the first 30 seconds of the new Birthday Massacre record "Diamonds" I exhaled a sigh that was akin to that which one does when they return home from a very long journey. Relief. Gratitude. Safety in a sacred space. What this record gives to the long-term TBM fan is familiarity. Don't mistake this for meaning stale for what this band produces is unlike anything else out there and what their sound is pure excitement. They have perfectly crafted and refined their sound with each passing album and on "Diamonds" their songwriting craftmanship is displayed at its peak. The atmosphere of each song put together to simultaneously make you want to give your all to the track and transport you into an almost supernatural realm of existence. "Diamonds" is a fairy tale for waking consciousness. It is dark pop which many would find hard to resist if they gave it a spin and will fit perfectly on the radio. Yet such a thing would shine a light totally on their uniqueness if they were to be given their long overdue break into the mainstream.
What the band manage to do so well is marry the aggression of guitar to melody to make it sound wondrous. "The Sky Will Turn" is such an example with Chibi's ethereal vocals to breathe extra spirit into it. "The Last Goodbye" is 80's synthpop greatness and would play a blinder on the radio. It is an earworm of a track and will burrow its way right into your brain and you'll not be able to get it out. I cannot forget the title track "Diamonds" which is my album highlight. In the midst of the Covid-19 outbreak I have relied heavily on music to channel my pain, struggle, hard work and grief into (I work in Social Care in the UK for my day job where I see many incredible people working hard on a daily basis protecting the vulnerable elderly from this horrific virus) and when I heard this song it was like lightning to the soul. It is an anthemic song full of emotion both sombre and triumphant at the same time and in this time of crisis the lyrics I will remember for the rest of my days about the kind act of protection every human is doing by following their lockdown procedures in their countries to stop the spread will be from this song – "We're the diamonds in the dark hiding from the world." Thank you TBM!
Do not miss this record.
Ash MCAULIFFE
28/04/2020
---