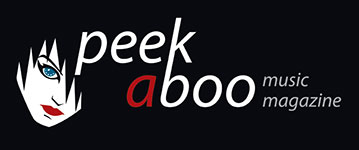 like this cd / vinyl / digital review
---
THE MARS MODEL
Primal Urge
Music
•
CD / Vinyl / Digital
Darkwave
•
Gothic
•
Gothic Rock
•
Post Rock
[90/100]

FX7 Records
10/01/2023, Jurgen BRAECKEVELT
---
Doing your own thing and sounding like only you sound. Never mind boxes, frames, styles, categories, being limited. Tight, catchy, entertaining and varied. Yes, we are talking about the new The Mars Model release, named Primal Urge. Dominiek De Gandt (guitar/vocals), Hans Verbeke (vocals), Tim Jult (drums), Olivier Moulin (synths) and Fred Dufourmont (bass) are giving the best of themselves on 6 songs. After their great previous EP FrancoBelga, this is another killer album. As an in-between snack we already got 'Sister Glory', which was (and is) a direct hit as well.
This Primal Urge carries 6 songs going from solid post-punk over gothic rock with a very cool wink to The Fields Of The Nephilim and associates. Melodic at one moment, menacingly brutal and chaotic at others. Let that be the strength of The Mars Model. Whatever they did so far, they keep going hard.
'Baby Paria' relies on screaming guitars, solid basses that resonate strongly in the final mix (love it!) and sparsely present synths, which are nevertheless important. Hans, who also varies his singing all the time, surprises over and over … This man can certainly elevate the music in his own way.
'Ultra Mega' opens with nicely distorted guitars that (and no, I really don't want to compare) remind me of The Cult. "The atmosphere, dark and gay, in a special kind of way. Last time I saw you, with that smile, you're not anymore, livin' in exile(…)'" A wonderfully compelling song that brings back the heydays of gothic rock, or if you want: revive it. This song is dark, down to the smallest note. And we now know from our experience they always add a few more decibels when performing live, cutting even more right through the bone.
And what to think about 'Man Of The Year'? Goth rock with a strong pinch of dark wave. In terms of vocals leaning a bit more towards death-rock depths. It seems as if the song was recorded a bit slower than the RPM of the vinyl playing on my turntable. The song seems to flow so slowly from my speakers.
Side B, 'Showdown'… Slowly, mysterious synths and then after 25 seconds a guitar riff that gives me the chills. The way this song comes in … Very nice. The riff varies throughout the song, slashes, cuts, squirms, screams hoarsely. It does not matter really, another great track it is!
The synths and bass get credit for getting 'Atrocity Galore' on track, top shelf post-punk. "Sad to see you see, to see your violence. More atrocity, no we won't be silent (…)".
'FDM' (Fascist Destroyer Machine) is the last song on the EP. While the synths lead the way, guitars get a slightly more timid role. It continues to rock, but a little more contained. And the message speaks for itself, right?
The Mars Model delivers another great EP. This Primal Urge belongs in your record cabinet and make sure to go see them live! Believe me: you'll be blown away!
Jurgen BRAECKEVELT
10/01/2023
---
Je eigen ding doen. Klinken zoals enkel jij klinkt. Lak aan vakjes, kaders, stijlen, hokjes, begrensd worden. Strak, pakkend, onderhoudend, afwisselend. Ja, we hebben het over de nieuwe The Mars Model. Die kreeg de naam Prima Urge. 6 songs lang geven Dominiek De Gandt (giaar/vocals), Hans Verbeke (vocals), Tim Jult (drums), Olivier Moulin (synths) en Fred Dufourmont (bass) het beste van zichzelf. Na hun geweldige EP FrancoBelga, is dit alweer een dijk van een plaat. Als tussendoortje kregen we Sister Glory, die ook een voltreffer was (én is).
Deze Primal Urge heeft 6 songs. Van stevige postpunk over gothic rock met een heel vette knipoog naar Fields Of The Nephilim en consoorten. Melodieus op het ene moment, dreigend brutaal en chaotisch klinkerder op het andere. Laat dat de sterkte zijn van The Mars Model. Wat ze ook doen tot nog toe, ze pakken hard door.
Baby Paria moet het hebben van schreeuwende gitaren, stevige bassen die in de eindmix stevig doorklinken (love it!) en zuinig aanwezige synths, die toch belangrijk zijn. Hans die ook in zijn zang blijvend varieert. En verrast. De man kan er wel wat in leggen op zijn eigen manier.
Ultra Mega opent met lekker overstuurde girtaren die (en néén ik wil niét vergelijken) me doen denken aan The Cult. "The atmosphere, dark and gay, in a special kind of way. Last time I saw you, with that smile, You're not anymore, livin' in exile(…)" Een zalig meeslepende song die de hoogdagen van de gothic rock uit vervlogen tijden terugbrengt. Of als je wil: terug laat herleven. Donker tot in de kleinste noot is deze song. En we weten intussen dat als je het gezelschap live ziet, ze daar nog een aantal decibels bij lappen. Nog meer door merg en been snijdend dan.
En wat te denken van Man Of The Year. Gothrock met een stevige snuif darkwave. Qua stem ook wat meer deathrock-diepte. Het lijkt alsof de song wat toeren per minuut trager is opgenomen dan de LP draait op mijn platendraaiertje. Zo slepend vloeit de song uit mijn speakers.
Side B. Showdown. Slowly, mysterieuze synths en dan na 25 seconden een giraarriff waar ik koude rillingen van krijg. De manier waarop die de song binnen komt. Very nice. Hij varieert de ganse song door, haalt uit, snijdt, kronkelt, schreeuwt schor. Maakt niet uit. Topnummer (alwéér).
De synths en de bass krijgen de eer Atrocity Galore op de rails te krijgen. Postpunk van de bovenste plank. 'Sad to see you see, to see your violence. More atrocity, no we won't be silent (…)'.
FDM (Fascist Destroyer Machine) is de laatste song op deze EP. De synths geven de aanzet, gitaren krijgen iets meer een bedeesdere rol. Het blijft rocken, maar dan wat zuiniger. En de boodschap spreekt voor zich, toch?
The Mars Model levert alweer een heel knappe EP af. Deze Pimal Urge hoort in je platenkast. En ga ze live zien, believe me: you'll be blown away!
Jurgen BRAECKEVELT
10/01/2023
---
---