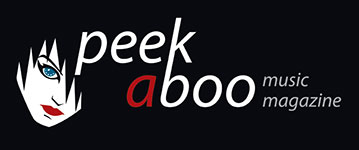 like this cd / vinyl review
---
THE MARS MODEL
FrancoBelga
Music
•
CD / Vinyl
Gothic Rock
•
Post Punk
[86/100]

Wool-E Discs
30/01/2020, Jurgen BRAECKEVELT
---
The Mars Model was founded at the beginning of 2019 by some individuals who have a musical past in a variety of styles. For instance singer Hans Verbeke who we already know from his work in the Belgian / West-Flemish hardcore scene with his band Liar. But don't expect hardcore, metal, speed or grind-core on this release. Because here this five-member band is showing off darker-tinted riffs, refined electronics and keys, fairly aggressive drumming and a no-nonsense message. From Gothic-Rock to Post-Punk. Curious? Well, take my advice, listen and be surprised, cherish the impressions and let them sink in. Nothing more, nothing less...
This is their first EP FrancoBelga, which contains four tracks. What lays hidden in these songs? Sturdy guitars, vocals interspersed with some more desperate cries from deep down. The songs are firm with a greasy edge. Wild and restless, swirling in contemporary society, where we are connected more than ever, and yet more isolated than ever. Lashing out wildly, from despair to hope, from unrest and fear to depression. The extremes are clearly audible and the balance seems lost. Four solid rocking songs, with predominating guitars, but without being too overwhelming and pruning. Like a firm fist punch in the stomach. But once you beat this pain, it becomes a pleasure. A piece of self-chastisement of more than 20 minutes, disguised in four songs.
It is the business card of a new kid on the block, the Mars Model. This debut EP already announces there is much more to come! There is still more to sing about, there is still so much in our contemporary society that can be musically shocked-up. And all the emotions that come with it. I don't doubt The Mars Model will take care of that soon. A very strong debut!
Jurgen BRAECKEVELT
30/01/2020
---
The Mars Model begon vorm te krijgen begin 2019. Met individuen die een muzikaal verleden hebben in een amalgaam van stijlen. Om er ééntje te noemen: zanger Hans Verbeke kennen we uit de Belgisch/West-Vlaamse hardcore-scene met zijn band Liar.... Maar verwacht geen hardcore. Noch metal, noch speed- of grindcore. Want het 5-koppige gezelschap pakt uit met donkerder getinte riffs, met verfijnde electro-toetsen, vrij aggressief drumwerk en een no-nonsense boodschap. Gothic rock tot postpunk. Benieuwd? Eén raad: beluisteren, verbaasd worden, de indrukken opnemen en laten bezinken. Niet meer, niet minder...
Er is de eerste EP FrancoBelge, die 4 nummers bevat. Wat verbindt de songs? Stevige gitaren, zang die afgewisseld wordt met enige toch meer vanuit de diepte komende wanhoopskreten. De songs zijn robuust met een vettig randje. Woest en rusteloos, ronddwarrelend in de hedendaagse samenleving, waarbij we meer dan ooit verbonden zijn en toch geïsoleerder dan ooit. Hard om zich heen slaand, van wanhoop tot hoop, van onrust en angst tot depressies. De extremen zijn hoorbaar en het evenwicht is zoek. En dat is hoorbaar. In 4 stevige rockende songs, waar de gitaren de boventoon hebben. Zonder té overweldigend en snoeihard te zijn is dit een stevige stomp in de maag. En als je de pijn verbijt, wordt het genieten. Een stukje zelfkastijding van dik 20 minuten, vermomd in 4 songs.
Het is het visitekaartje van een jonge snaak, die The Mars Model. Deze debuut-EP laat nu al aanvoelen dat er nog veel méér komt. Dat er nog méér te bezingen valt. Dat er nog teveel is in onze hedendaagse maatschappij dat muzikaal door elkaar mag worden geschud. Met alle emoties die daarbij komen. En daar zal The Mars Model ongetwijfeld voor zorgen. Een sterk debuut.
Jurgen BRAECKEVELT
30/01/2020
---