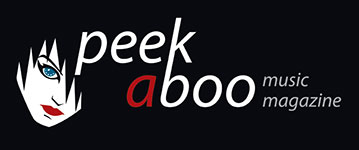 like this cassette review
---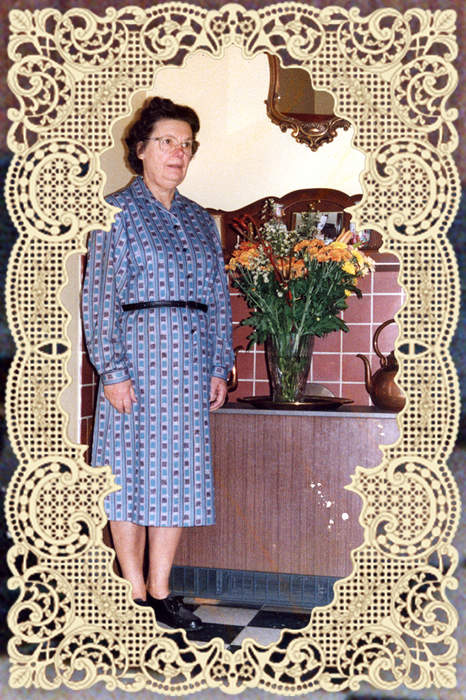 CHRISTOPHE CLEBARD
SSS
Music
•
Cassette
Synth Punk
[78/100]

Commando Vanessa
07/01/2020, Jurgen BRAECKEVELT
---
Christophe Clébard can be called the enfant terrible of the Synth-Punk. With his album SSS, which will be released on cassette tape on 4 February 2020 as well as digitally by the Italian label Command Vanessa, he says goodbye to this project. This after four albums about love and the breakups, but it will certainly not be a goodbye to the music scene. Even if he still does not know which direction it will go hereafter, it's clear something else is coming.
As mentioned before SSS is all about the feeling of restless personal frustration and failure of love and being in love. About the powerlessness and sadness and the hurt. A lot of pain therefor …
'La Vierge George' makes the chaotic and incomprehensible feeling of frustration and emptiness clear. Noisy and unreal chaos without any direction. 'SpeedSodomySida' is also not filled with the feeling of cheerfulness. Repetitive, while the melodies and drums stand out as deep whipping marks after a self-chastisement. A painfully self-destructive fact, with little poetry and room for romance. 'Dommage' shows that a certain kind of lamentation song is not so far away. More calm, slow rippling Synh-Wave in which it is slightly easier, but not less catchy. It seems to be one big therapeutic session, with neurotic traits and a high dose of melancholy.
The chaos does not disappear through endless worry... 'Quoi', endlessly repeating itself in a swirling song that almost assumes psychedelic proportions.
Then he looks for some relief in alcohol... 'Soif', when you listen to it, you realize this also offers no solution. No matter how sweet and endearing the song even might sound.
"Ferme Tes Yeux. Tu Parles Trop." That sounds clear, not? Then 'Vie Pétée' wraps itself in an endless number of "lalalas" and finally brings some lightness into this otherwise dark depressingly tinted album. 'Robert', the last song, is an amalgamation of mesmerizing synths and oriental flutes that don't seem to find the right mood.
Christophe Clébard likes to perform naked. Something he clearly does with this album too, exposing himself. SSS, or final convulsion before new paths will be unfolded. Wonder where that will lead to...
Jurgen BRAECKEVELT
07/01/2020
---
Christophe Clébard is het enfant terrible van de synthpunk. Op 4 februari 2020 verschijnt zijn album SSS op cassette en digitaal op het Italiaanse Commando Vanessa (in Frankrijk te verkrijgen via Maison de Retraite en Bloc Note en in België via Swallowing Helmets). Na 4 albums over de liefde en het uit elkaar gaan, neemt hij afscheid van dit project, maar zeker niét van de muziekscène. Hij weet nog niet welke richting het uit zal gaan, maar er komt iets anders.
SSS draait om een ​​gevoel van rusteloze persoonlijke frustratie. Evenzeer over het falen van en in de liefde. Over machteloosheid en verdriet. En dat doet pijn. Ontzaglijk veel pijn.
La Vierge George maakt het chaotische en onbevattelijke gevoel van frustratie en leegte schrijnend duidelijk. Noisy en onwezenlijke chaos zonder richting.
SpeedSodomieSida is al evenmin vrolijk. Repetitief tekenen de melodieën en drums zich af als diepe striemen na een zelfkastijding. Een pijnlijk zelfdestructief gegeven, met weinig poëzie en ruimte voor romantiek. Dat een zeker klaaglied in deze niet veraf is, wijst Dommage uit. Rustigere, traag voortkabbelende synhtwave, maar daarom niet minder pakkend. Het blijkt één therapeutische sessie te zijn, met neurotische trekken en een hoge dosis melancholie.
De chaos verdwijnt niet door oeverloos gepieker… Quoi, zich eindeloos herhalend in een kolkend nummer dat psychedelische proporties aanneemt.
Dan maar soelaas zoeken in wat alcohol… Soif... Als je het beluistert, stel je vast dat ook dit geen uitkomst biedt. Hoe lieflijk en vertederend de song ook klinkt.
Ferme Tes Yeux. Tu Parles Trop. Duidelijk? Niet? Vie Pétée hult zich in een eindeloos aantal 'lalala's' en brengt zo wat lichtheid in dit voor de rest vrij deprimerende album. De laatste song Robert is een amalgaam van bezwerende synths en oosterse fluiten die de juiste stemming niet lijken te vinden.
Christophe Clébard speelt graag naakt. En met dit album geeft hij zich ook bloot. Een laatste stuiptrekking voor zich nieuwe paden ontvouwen. Wat zal dat geven???
Jurgen BRAECKEVELT
07/01/2020
---
---