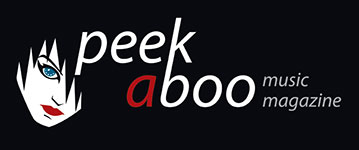 like this cd / vinyl / digital review
---
DIE KRUPPS
Vision 2020 Vision
Music
•
CD / Vinyl / Digital
[85/100]

SPV
28/12/2019, Steven REDANT
---
Almost a year later than initially announced, the new Die Krupps album has arrived. It has 13 songs, good for 57 minutes of music. I leave aside numbers 6 and 7 on the album for now and will come back to them later.
The other 11 remaining songs are what we can expect from Die Krupps. Pumping (retro) synths, pounding guitars, a short lead here and there, hard beats that make you wanna stomp, jump and headbang, the necessary samples and not too complicated vocal lines makes you remember every song after listening to the whole album just by reading the title. For me this is often a good indicator for a successful record.
These 11 songs take you back to the period where Die Krupps started and so much invented this genre: 1992-1997. This is a very welcome extension of why I am still a Die Krupps fan infill today. This album is noticeably less 'metal' orientated than their previous album. Also in terms of sound. More than ever, the lyrics sketch a dark, uncertain future and are not devoid of criticism towards the current state of the world and humanity.
Overall a 9.5 / 10 for these 11 tracks. However... Let's go back to the 2 songs I skipped …
The first of these two songs is 'Carpet Crawlers'. A cover from a Genesis song that was released in 1974 as part of the concept album 'The Lamb Lies Down On Broadway' and re-recorded in 1999. The 2nd version is still the best one in my opinion. Really, I can't even try to understand why this track ended upon this record, it just doesn't fit at all. If you would hear the song, without knowing that it is Die Krupps, one might think, just because of the recognizable voice of Jürgen Engler, we are listening to a non-guitar vocal solo project with light synth arrangements. Even if you would know it is a cover that sounds more like the recording from '74 than the one from '99, it still doesn't fit. It's not even a good cover version in my opinion. It doesn't add anything. Peter Gabriel may have mentioned Die Krupps as an influence back in the eighties, but even then this song should not have been mentioned here as a return compliment.
The second song I skipped is called 'Fires' and comes right after 'Carpet Crawlers'. 'Fires' is indeed a song that you would connect with Die Krupps, but it is vocally totally different from the other songs. It has some vocal work resembling what is going on in 'Carpet Crawlers'. Just not really a strong Die Krupps track.
If I led their record company I would have done my utmost best to convince the band not to put those 2 songs on this record. This would have made this album much more consistent and with a much stronger "Die Krupps sind zurück" message!
OK, we can argue variety is important, or the fact today people don't listen to albums anymore but just separate tracks. Still, I like to listen through an entire album at once. So with 'Vision 2020 Vision', the skip button will irrevocably be allowed to do its work for songs 6 and 7 … And luckily 11 songs and 47 minutes is still a full album for me. And that slimmed down album turns out to be such a very good album that I score 9.5. But because of those 2 lesser songs on the album, I have to be strict and rate the complete album 8.5 / 10.
Steven REDANT
28/12/2019
---
U kan de Nederlandstalige versie van dit interview nalezen bij onze collega's van Dark Entries!
Steven REDANT
28/12/2019
---