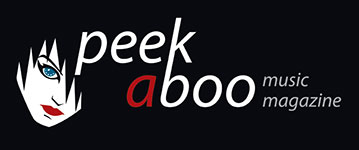 like this cd review
---
BLAC KOLOR
Nephi
Music
•
CD
Industrial
[78/100]

Ant-Zen
31/10/2019, Aldo QUAGLIOTTI
---
Hendrick Grothe's handcrafted 4-tracks Ep is an enraged jet passing by in the blink of an eye, closer to his previous episodes Stormfly and Sacred than to the inscrutable Born in ruins.
Published, as per tradition, under the Blac Kolor moniker, Nephi is labeled Ant-Zen, one of the most prestigious voices in the newer German Industrial scene, recently more positioned in an experimental music asset rather than a merely industrial techno darkness.
Blac Kolor's Debut Album Wide Noise was released five years ago on the Basic Unit Productions label: since then a florilegium of inquisitive investigations has lead to the release of various Eps and engrossing singles (The North, Hundred drums, Fanktasie). In this brand new chapter the artist from Leipzig states his intentions from the manifesto: the emphasis of the tone is uncertain, the control about the effects is entirely in the hand of one. The fight about their predominance is a battle in a different cosmos. The inner conflict happens on the ground of an opencast pit. Metal drills into rocks mechanically and bears its own rhythm. The energy is black. Quite wordy, isn't it?
But by going through the album it's definely understandble that it's a statement coherently aligned with the label, whose meaning is anti censorship. And therefore Nephi flies off the handle quite immediately, with the title track high-wire stormy texture and warped sounds. Hendrick knows how a sound can radioactively radiate, and precisely driven by this knowledge he carved out along the way in the past, he nowadays arranges all the elements previously stirred in his career to elevate them to a next-level impact.
Which sound is a haunting sound with a vigorous pumping motion as a gesture of triumph, whipping out the unnecessary to keep the track knotted at a wistful, evocative pitch. Gulf of mystery has a shadowy narrative of a climax-building impetus that would fit a gothic soundtrack in X-ray dog's vibe.
With a face like anger, the unsteady Silent room is solemn, atmospheric and detail-obsessed corridor, casting incomplete sounds constantly reprogramming. You can tell the authors has the time of his life with his feathery try-outs and his maze-like brushstrokes of electronic punches.
Nephi is most importantly a sum of all these ingredients: an Ep that could easily satisfy the fans of Oprhx, Dominik Fernox, 'till Muslimgauze fan base, thanks to its structure imprinted on sharply delineated beats and wobbly reverbs.
Aldo QUAGLIOTTI
31/10/2019
---