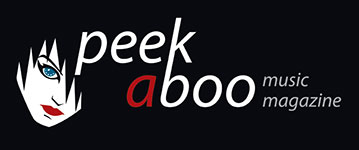 like this vinyl review
---
MASSIVE ATTACK
Massive Attack vs Mad Professor Part II

Mezzanine Remix Tapes
Music
•
Vinyl
Electro
•
Electro Wave
[90/100]

Virgin Records
16/10/2019, Kevin BURKE
---
Massive Attack continue to flourish within the twenty-first anniversary of Mezzanine. The album upon release, was hailed as a nighties watermark of experimental-electronica, trip hop, and at times a dark journey into the dynamics of a band who were at the very top of their creative game. The fact that Mezzanine reached the top of the charts in four countries is only circumstantial to the gothic, melancholy masterpiece it is which still sounds fresh twenty-one-years later. It has aged so well that it will still hold the same impact in another twenty years, it is a testament to the longevity of the sounds Del Naja, Marshall and Vowles created.
Already having toured the album this year, performing it in full which included an appearance by "Teardrop" vocalist Elizabeth Fraser of the Cocteau Twins. The band continue to galvanize the importance of the album with another extension of the classic, the Mad Professor's dub versions are set for release this September. A re-imagined version which at times betters (if possible) the original in places. Although the triple-set edition the band has promised may not hit store shelves just yet, this release will act as another dimension to Mezzanine which will make fans salivate.
These dub versions stem from 1998, set as a companion release of the album similar to what Massive Attack did with the previous Protection (No Protection) album. However, the project was shelved although some pf the famed dub versions made it onto B-sides, and in part the Mezzanine Remixes from 2006. The steadfast classics get an extraordinary new coat of paint, "Teardrop", "Angel" and "Inertia Creeps" get the dub overhaul alongside lesser known but incendiary tracks such as "Wire", and "Superpredators". Although the original ambiance of "Angel (Angel Dust)", not, only nails the reasons behind this release, it breathes a whole new fire in an effervescent re-invention.
Massive Attack vs. Mad Professor Part II (Mezzanine Remix Tapes) is pressed on pink vinyl, and features artwork by Brute!'s Aiden Hughes. A hauntingly beautiful piece of work which is finally collected together twenty-one years after its initial incarnation.
Tracklist:
Side A
1 Metal Banshee (Mad Professor Mix 1)
2 Angel (Angel Dust)
3 Risingson (Setting Sun Dub 2)
4 Teardrop (Mazaruni Dub 1)
Side B
1 Inertia Creeps (Floating On Dubwise)
2 Exchange (Mountain Steppers Dub)
3 Wire (Leaping Dub)
4 Group Four (Security Forces Dub)
To Order;
https://store.massiveattack.com/products/massive-attack-vs-mad-professor-part-ii-mezzanine-remix-tapes-98-lp
Kevin BURKE
16/10/2019
---