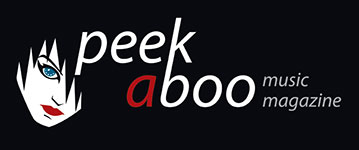 like this cd review
---
CABARET VOLTAIRE
Chance Versus Causality
Music
•
CD
Avant-garde
•
Electro Wave
•
Post Punk
[90/100]

Mute
16/10/2019, Kevin BURKE
---
After forty-years, Cabaret Voltaire release Chance Versus Causality, an album of electronic magnificence that the world has been robbed of until now. This is a soundtrack album, recorded for Babeth Mondini's film of the same name. Famously the band met Mondini at the infamous Brussels Plan K show which saw the outfit share a stage with Joy Division and William Burroughs. Shortly afterwards she asked the band to create the soundtrack for her film of the same name, and Cabaret Voltaire threw themselves into creating a free-form, improvised collection similar to their live sets from the time. Only a section of the soundtrack had been previously released as the b-side to the 'Silent Command' 7", though in the last 15 years the tapes were finally returned to the band and now Chance Versus Causality is here in all its experimental glory.
The recording features original members Richard H. Kirk, Stephen Mallinder and Chris Watson, at the band's Western Works studio with no prior knowledge of the film, or instruction from the director. Opening with floods of water the recording takes shape with multiple tape loops, compulsively growing and with sampled voices the deafening drones of "Part 1" moves with a violent sound. Whereas "Part 2" is more angelic and minimalist, pointing towards a more shoegazing, distorted ambience. "Part 3" starts with the tap of a drum as it builds slowly with intensity, cracking with a vibration that continues into the industrial playground of "Part 4". The air of mischievous, boundary-pushing is evident throughout, at times incoherent, as if a Metal Machine Music with a fixed purpose and destiny. Similar to that aforementioned release, Chance Versus Causality can be a challenging, but ultimately rewarding listen.
In truth Cabaret Voltaire are throwing everything into the mix and forging the future. This is a four-decade old snapshot into a time when electronica was still in its infancy, a journey that unfolds behind a cinematic landscape. It may perhaps be a blueprint to genres a decade away buried within the warped tones, regardless, it is art breaking through to the real world.
Track list;
Part 1
Part 2
Part 3
Part 4
Part 5
Part 6
Part 7
For More;
http://mute.com/mute/release-lost-1979-soundtrack-chance-versus-causality
Kevin BURKE
16/10/2019
---