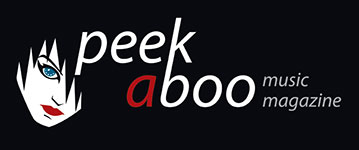 like this cd review
---
HEDERA HELIX
Pastiche
Music
•
CD
Avant-garde
•
Dark Electro
•
EBM
•
Electro
[94/100]

Self-released
10/12/2016, Jurgen BRAECKEVELT
---
There is one band in the Belgian music scene you can't put in any category, and that is Hedera Helix. Is it a music project? Is it a theater project or just a spectacle? Electro-cabaret? YES! It's theater, often with surprising visual scenes and a lyrical play that is often hard to understand. Sometimes you hear Dutch and other languages, and a mixture of electro, syntpop, industrial pop and dark wave. Hedera Helix calls it intellectro.
After 13 years there finally is a new album. They prefer quality over quantity, this is not just a good or fine CD, it is a magnum opus.
Abstract is a quiet opener with spherical and intoxicating sounds. Electroshock is genius dark wave with subtle guitars. The titillation of the process,described in the track, is almost palpable: the cracking of pads, the bleeps of the measurements. It's all there.
Folky female vocals open Col Cassé, followed by an eighties synth-like sound with a very rude and abrupt guitar after a few seconds. The track is about a writer's block and the spirit that no longer finds the words: drink extinguishes the brain... like a burning lump... typed or concealed... discard what does not work...
The album excels in terms of diversity and each track is a mix of styles. Comorbitumen has influences of minimal synth wave, post-punk, industrial and distortion. Beats find their way through the EBM track Hypnochonder, and we hear a mirage of oriental sounds. So far we heard no real dancefloor killer, but that's fixed now!
A melancholic sounding piano introduces the dark wave track Nano Cortex. O.V. Kandinsky sounds dark and menacing. The guitars are used as a sledgehammer, but then the piano rreturns in the final.
Dolmen has noise, psychedelic guitars and a flood of verses (in stereo, left and right): sublime if you ask me.
Electronics are overshadowed by imminent and vibrant guitar growls in Colhozeh. The lyrics are mysterious and disarming. Again several styles, blended seamlessly. In the end, you find yourself in an underground afterparty club. Reflexum has influences of new beat with dark vocals.
Noise, crackling distortion, drones, classic synths, drum machines, these are the ingredients of Electrical Mantra. Popular is minimal wave/synth pop.
Torment sounds as painful as the title suggests. Mollusque closes the album: minimal synth wave with Kandinsky in French: and God created woman, mais aussi le ver de terre. C'est ainsi que je déclâme: c'est la femme que je préferre...
13 years is the time it took to make this album. Just like a spirituous liquor, you need maturation and fermentation to taste it. It's like tasing wine: you spit out the first sip. Afterwards, you can enjoy it as a flawless and perfect product. This album is just like that.
Pastiche is a large and diversified album. Lyrically it's a discovery. This album belongs in anyone's collection.
Jurgen BRAECKEVELT
10/12/2016
---
Als er in het Belgische muzieklandschap één band is die je onmogelijk in een vakje kan plaatsen, dan is het wel het bonte muzikale gezelschap Hedera Helix. Is het een muziekproject? Is het bewegingstheater? Een totaalspektakel? Electro-cabaret? JA! Het is theater, met vaak bevreemdende visuele taferelen en lyrische uithalen waarbij een lichte dronkenschap nauwelijks klaarheid biedt en het onmogelijk lijkt om enige lijn te krijgen in de tekstuele frivoliteiten. Soms hoor je naast Nederlands nog andere talen.Voor de rest: een cocktail van electro, syntpop, industrial pop en darkwave. Hedera Helix noemt het intellectro.
Het was geen gemakkelijke bevalling. Of misschien beter: de bevalling ging goed, de draagtijd was oneindig lang: 13 jaar na de voorganger Dolce, schenkt Hedera Helix ons Pastiche. De voorlopige winnaar, de haai, met een draagtijd van drieënhalf jaar, verbleekt erbij. Kwaliteit boven kwantiteit is wellicht de leidraad en dat is ook duidelijk. Dit is geen gewoon goede of fijne CD, het is een Magnum Opus.
Abstract is een rustige opener. Sferische bedwelmende klanken doorspekt met een al even rustige beat die als een nevel over het nummer sluimert. Elektroshock is zalige darkwave met subtiel gitaarwerk. De prikkeling van het in de track beschreven procedé is bijna voelbaar: het gekraak van elektroden, het gebliep van de metingen. Het zit er allemaal in.
Met folkachtige vrouwelijke vocalen opent Col Cassé, om na luttele seconden een eighties aandoende synthklank te ontvouwen waarop een gitaar heel ruw en kortaf klinkend inbeukt. De track vertelt over een writer's block en de geest die de woorden niet meer vindt: drank blust het brein... als een brandend gezwel... getypt of verzwegen... verwerp wat niet werkt …
Het album blinkt uit qua diversiteit en elke track is een mix van stijlen. Comorbitumen heeft zowel invloeden van minimale synthwave als van postpunk, industrial en distortie. Naadloos banen beats zich een weg doorheen de EBM-track Hypnochonder. Het venijn zit in de staart, zegt de volkswijsheid. Evenzo hier: we worden meegenomen in een fata morgana van oosterse klanken. Hoorden we tot nog toe geen echte dancefloorkiller, dan is daar nu een mouw aan gepast.
Een uiterst weemoedig klinkende piano horen we in Nanocortex: een darkwavetrack pur sang. Donker dreigend declameert O.V. Kandinsky zijn geweldige verzen. Halfweg krijgen de gitaren een flinke mokerslag, maar de ingetoomde melodie keert terug en de piano neemt de finale voor z'n rekening.
Dolmen heeft noise, psychedelische gitaren en een vloed aan verzen (afwisselend links en rechts in de speakers): Stenen gewrocht, gebarsten, van binnen uit, verloren relaas, een dwaling die nu dient geruimd, dient verwijderd
Megaliet met een einde. Subliem als u het mij vraagt.
Electronica onder dreigend en trillend gitaargegrom in Kolchoze. De lyrics klinken mysterieus en toch ontwapenend. En ook hier diverse stijlen die naadloos worden vermengd. Op het einde waan je je in een undergroundafterpartyclub. Reflexum heeft invloeden van new beat en krijgt donkere vocalen: een indringende beat, een kadansachtige drumpartij, gitaren die huilen. Qua literaire vrijheid tast Kandinsky de grenzen af. Citeren doe ik niet meer, check de website....
Noise, krakende distortie, flarden drones, klassieke synths, drumcomputers, het zijn de ingrediënten van Elektromantra. Popular is minimal wave/synthpop. De Spaanse bijles is gratis.
Torment klinkt net zo pijnlijk als de titel, en nog: er wordt geen pleister aangereikt, geen doek voor 't bloeden of de pijn… Mollusque sluit het album af: minimale synthwave met een zuinig gitaartje en een in het Frans gedeeld geheim van Kandinsky: et Dieu creâ la femme, mais aussi le ver de terre. C'est ainsi que je déclâme: c'est la femme que je préferre…
13 jaar hebben de geesten van Hedera Helix moeten rijpen. Maar een goede rijping en gisting zorgen voor een geweldig smaakervaring als het geestrijke drank betreft. Bij het proeven van wijn wordt de eerste slok uitgespuwd. Daarna is het genieten én doordrinken van het loepzuivere en perfecte product. Dit album is net zo. De rijping is perfect, een nobel en fijn product is het resultaat. Muzikaal toegankelijk en heel rijk, qua teksten is meermaals proeven wellicht nodig. Maar het is élke seconde genieten.
Pastiche is een geweldige plaat, één en al diversiteit, muzikaal en tekstueel een ontdekking. Dit album behoort in ieders kast te staan. En ik? Ik geniet en ik wend me tot alle (af)goden die ik ken opdat het volgende album géén 13 jaar op zich laat wachten.
Jurgen BRAECKEVELT
10/12/2016
---
---