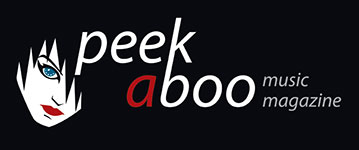 like this article review
---
TOMAS PETTERSSON (ORDO ROSARIUS EQUILIBRIO)
Ten Albums That Changed My Life
Article
10/12/2016, Didier BECU
---
We asked Tomas Pettersson of Ordo Rosarius Equilibrio to enumerate the ten records that changed his life...
1. DEPECHE MODE - Construction Time Again
This was the very first album I actually bought. I went to the local record shop in the local mall, I was 11 years old and bought the Construction Time Again LP. A great album that came to play an important role in my life. I have listened over and over to this album, both on LP and cassette. Living and breathing Depeche Mode from the age of 11 till 1987 and the release of Music for the Masses, it partially became the soundtrack of my existence alongside Black Celebration. Love in Itself, More Than a Party, Told You So.
2. EINSTURZENDE NEUBAUTEN - Halber Mensch
Maybe it's not Halber Mensch itself that serves as the revelation that affected my life, but rather Einstürzende Neubauten as a whole. The band has made so many amazing albums, but the more I think about it , the more I believe that Halber Mensch is the beacon of my listening. There are just so many highlights on this album that it is almost ridiculous, and with the layout itself (with the surrounding teeth and the iconography of Einstürzende Neubauten altogether) they have had an impact; Halber Mensch in particular and Seele Brennt is the icing on the cake.
3. VIRGIN PRUNES - If I Die I Die
I never owned the album, but the cassette recording is still in my collection. It is a grey 90 min Maxwell tape, carefully sheltered and played over years and years. An amazing album that served as the anthem on my walkman back in 1989 when I was scared and alone before being sent of to surgery. Fantastic songs, sheer genius. Whenever I think of Virgin Prunes, I hear Ulakanakulot in my head.
4. SWANS - Greed
It's dark and sinister, it is industrial rock. It's heavy and brutal, intrinsically depressive with a true sense of despair. A genuine masterpiece. Money is Flesh, oh how my father hated that song, but damn what a great song it is, and what a great album cover.
5. CHRISTIAN DEATH - Death Wish
What an album. The first recording that confronted me with Christian Death. I borrowed the cassette from a friend who had a sister who had a friend and so on. It was huge. Songs like Deathwish, Romeo's Distress, Desperate Hell. Romeo's Distress still are among the best songs ever made. I made the friend buy me the vinyl on vacation with his parents in Paris. He never understood why I wanted it since I already had the cassette, but he bought me the yellow first press with the booklet inside. Thank you Mattias.
6. LAIBACH - Krst Pod Triglavom
Another expensive collector's edition double album. I bought it solely on instinct as I saw the cover with NSK symbols on fire. I had already heard Let it Be and although I liked it (cause it was almost mandatory at the time), I still thought it was soft with too much humor. Krst Pod Triglavom was not. I listened and listened and I was captivated, time and time again, not because it was that very good, but the ideas were just great, the feelings it created, and it was just so incredibly inspiring.
7. SKINNY PUPPY - Vivi Sect Six
Another life-altering purchase. I remember the day, it was an autumn day, it was grey, dark, damp and cold outside, and I was on the hunt for a new album. I had been investigating the Skinny Puppy section for quite a while and although it didn't really appeal to me that much at first glance I just had to buy it. I bought it and I was sold. Life was never the same again. Songs like Testure and Human Disease (S.K.U.M.M) are landmarks in my existence. And I still think that Skinny Puppy live at the Gothic Festival in Waregem was one of the two best shows I have ever seen.
8. THE KLINIK - Box
I started my Klinik collection with the 3 x LP box. It was expensive and it was a special item behind the counter at the record shop. I had a brief pre-listening and it was an experience. Dark, bleak, oppressive, cold and electronic. All I had ever wished for. It ultimately brought the horn into my life, which we continued to explore as part of Archon Satani. My favorite Klinik album of many, with tracks like Surviving in Europe, Immortal Flesh, Under the Black Sun.
9. ALPHAVILLE - Forever Young
One of the best albums ever made, all categories. This IS POP. Every song is a hit, there are no weak spots. It's a listening climax from beginning to end. I didn't accept this during the time it's was immensely popular, but ultimately I did understand.
10. DEATH IN JUNE - The World that Summer
In those times of mandatory belonging to this or that particular music style, my entire circle of friends simply adored Current 93, and I really didn't. Sure it was good, but not that good and definitely really really pretentious. I liked Death In June more, but I was more or less the only one. One day I got a call from the local second hand record shop and the owner told me that he just got in a gatefold copy of The World that Summer double LP. I took my bike and flew to town like lightning, bought the vinyl and returned home like lightning, played the vinyl on my mediocre player and let it swoop me away. A truly marvelous piece of work, Come before Christ and murder Love and Blood Victory.
Picture by Tomas Pettersson by Xavier Marquis.
Didier BECU
10/12/2016
---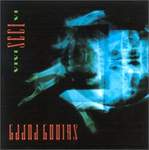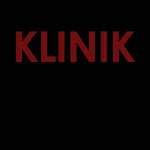 ---