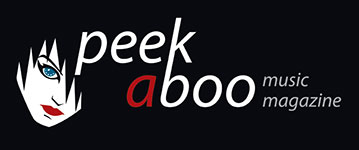 like this article review
---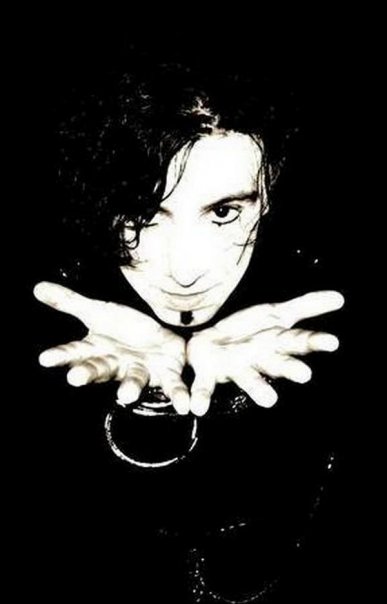 MARIO USAI (CLAN OF XYMOX)
Ten Albums That Changed My Life
Article
10/12/2016, Didier BECU
---
In our series of ten albums that changed a life, Clan Of Xymox is an often cited name. We are very glad that the guitarist of this dark wave legend (Mario Usai who was previously in Sophya and also has his own project Twillight Field now) wanted to share his ten albums with us.
1. SYD BARRETT - The Madcap Laughs
Well yes.. I am a Syd Barrett fan. He will always have a special place in my heart thanks to the dark and odd music. The mistery and the drama of his life fascinated me a lot. I can recognize his influence in many artists and many different music styles: the greatest Pink Floyd works... from David Bowie to Bauhaus, to Blur, to The Lords of the New Church (No Man´s Land and Golden Hair, together with the later release Opel, are my all time favourite songs).
2. SHINING NOR - International Black Jazz Society
What music a man of my age listens to in Berlin nowadays? Lots of stuff. But I really was impressed by these guys from Norway. I knew their supreme cover of King Crimson´s 21st Century Schizoid Man, and this album is great heavy stuff!
3. NINE INCH NAILS – Broken EP
Clubbing in Amsterdam through the 90s, this was the thing! I can assure you! I bought this record after seeing Wish on MTV. Industrial, industrial rock and related music was often played in bars and clubs. The love for the scene never left me since. Nor did the memories of the countless great parties with great friends in Holland.
4. DEAD CAN DANCE – Within The Realm Of A Dying Sun
I was living in Haarlem, Holland. I had to do an audition for a band that quoted Dead Can Dance as an influence. I went to the library and listened to this album. Wow! Since that time, this is my favourite Dead Can Dance album. In The Wake Of Adversity, Xavier and Persephone: beautiful songs that became part of the soundtrack of my life.
5. JACO PASTORIUS - Invitation
When you study music and most of your friends do too, then it is impossible not to get involved with many different music styles. Jaco´s innovative, melodic punk-jazz blew my mind away. I was lucky to see him live just some months before he died.
6. PETER GABRIEL - Plays live
I bought this album after seeing his concert in Rome. An astonishing performance with his own band, and with Tony Levin on bass. The album is just as great as the real thing. My favourite songs are San Jacinto and I Don't Remember.
7. PACO DE LUCIA, AL DI MEOLA & JOHN MCLAUGHLIN – Friday Night In San Francisco
All on one album, but especially Mediterranean Sundance is a fabulous piece of music. My memory goes to those endless hot nights flavoured with wine and a group of friends playing guitars on the beach and other wonderful places in Cagliarifornia.
8. THE CLASH – London Calling
We weren´t playing together, me and my friends. We listened to records. Old and new stuff with all the punk going on. This was one of my new favourites. I was not a fan of the Pistols, but I loved The Clash.
9. THE KNACK - Get the Knack
My Sharona was the opening song of a pretty cool vintage horror movie series on Italy´s main TV Channel. I was incredibly fascinated by the movies. The sound haunted me, and I bought the album. I was sold to rock music! A bit later I bought my first bass guitar.

10. MIKE OLDFIELD – Tubular Bells
I was 8 years old and music was all around my family and friends. My uncle was a hi-fi passionate, he always bought new amps, record players and powerful speakers for his house and car. He also had a keyboard which we used to play on in the afternoon. He Introduced me to lots of great music and...Tubular Bells. I loved the piano intro piece which has been used as the soundtrack for The Exorcist... and the bass all over the record. For a kid, this was mind opening!
Didier BECU
10/12/2016
---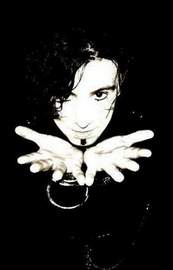 ---