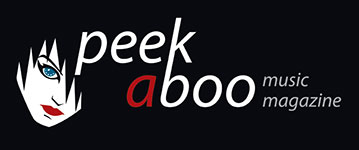 like this cd (ep) review
---
DOUBLE ECHO
Ancient Youth
Music
•
CD (EP)
Dark Wave
•
Post Punk
[85/100]

Peter Out Records
10/12/2016, Wim GUILLEMYN
---
Post-punk and darkwave are several decades old, but you would not suspect it when listening to new releases. The trio Double Echo of Liverpool was founded in 2012 but could just as well have started in the early eighties. It has made two full albums (La Danza was made in 2015) and released an EP. If you like the sound of The Cure (and related dark wave/post-punk bands) then this might interest you.
The EP meets the criteria and is more than a clone of the early mentioned band. Opener Rural still refers to the Cure at the time of Faith or Seventeen Seconds, but title track Ancient Youth contains many goth elements and is presented here as an original and catchy song. Because of this blend of goth and wave, Double Echo has successfully created a unique and recognizable sound. On Entropy, keyboard player Ellon Souter sings the vocals. It is a firm goth rock track. Haunted Dreams is a fun upbeat song and Fiction connects with the atmosphere of Rural. It also reminds me a bit to Clan of Xymox.
Ancient Youth is a very fine release and contains more uptempo songs than the previous album La Danza. The result is impressive: an EP that will perk up many darkwave parties. Where is my eyeliner, dear?
Wim GUILLEMYN
10/12/2016
---
Post-punk en darkwave zijn intussen al verscheidene decennia oud, maar dat zou je niet vermoeden als je de releases beluistert. Het trio Double Echo uit Liverpool bestaat sinds 2012 en kon evengoed uiit het begin van de jaren tachtig zijn. De band heeft al twee full albums ( La Danza dateert van eind 2015) en een ep uitgebracht. Als je van het geluid van The Cure houdt (envan aanverwante darkwave/post-punkbands) dan mag je je oren spitsen. We hebben hier namelijk een ep die volledig aan de criteria beantwoordt en toch meer is dan een kloon van de eerder genoemde band.
Opener Rural verwijst nog naar The Cure ten tijde van Faith of Seventeen Seconds, maar titeltrack Ancient Youth bevat net als Entropy, ook heel wat goth-elementen en presenteert zich als een originele en pakkende song. Door die mengeling van goth en wave slaagt Double Echo erin een eigen en herkenbaar geluid te creëren. Op Entropy neemt keyboardspeelster Ellon Souter de vocals voor haar rekening. Het is een ferme gothrocktrack geworden. Haunted Dreams is een leuke uptempo track en Fiction sluit wat aan bij de sfeer van Rural. Die track doet me tevens wat denken aan Clan of Xymox.
Ancient Youth is een heel fijne release en bevat iets meer uptempo songs en is iets minder zweverig dan het vorig album La Danza. Het resultaat mag er zijn. Een ep die menig darkwavefuif zal opfleuren. Waar ligt mijn eyeliner ook al weer?
Wim GUILLEMYN
10/12/2016
---