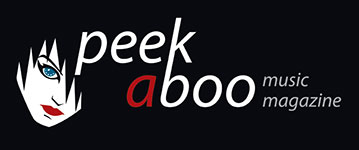 like this cd review
---
ROLF TROSTEL
Two Faces
Music
•
CD
Electronics
•
Minimal
[85/100]

Bureau B
10/12/2016, Didier BECU
---
You probably never heard of Rolf Trostel. Not that we underestimate your music knowledge, but this musician, who is clearly influenced by the Berlin School, made two records in the early 80s which he released and distributed himself. The remaining copies are sold on E-Bay at dizzying rates now, simply because years later, this neglected artist is considered a genius.
Rolf used instruments like the PPG Wave Computer 360 and the Roland CR-78 (which later would be popular because Phil Collins used it for In The Air Tonight) and created strange, almost surreal minimal electro.
Although you clearly hear that the German is influenced by Klaus Schulze and Tangerine Dream, you also hear parts of Oxygene and Equinoxe by Jean-Michel Jarre in it.
No, it is not that original, but music like this is hardly made today. For your collection if you want to hear some ingenious electronic music.
Didier BECU
10/12/2016
---
Waarschijnlijk heb je nog nooit van Rolf Trostel gehoord. Niet dat we je muziekkennis onderschatten, maar deze muzikant, die duidelijk een leerling van de Berlijnse school is, bracht in het begin van de jaren 80 zijn eigen platen uit, die hij ook zelf verdeelde. De exemplaren die nu nog zijn overgebleven worden tegen duizelingwekkende prijzen op E-Bay verkocht, gewoon omdat men jaren later van deze destijds genegeerde artiest een genie heeft gemaakt.

Rolf hanteerde instrumenten als de PPG Wavecomputer 360 en de Roland CR-78 (die later zou doorbreken omdat Phil Collins die In The Air Tonight gebruikte) en creëerde daarmee vreemde, bijna surrealistische minimal electro.

Hoewel je duidelijk hoort dat deze Duitser door Klaus Schulze of Tangerine Dream is beïnvloed, hoor je er evengoed Oxygène of Equinoxe van Jean-Michel Jarre in.

Neen, origineel is het allemaal niet, maar muziek als deze wordt nog nauwelijks gemaakt. In huis halen dus als je geniale elektronische spielerei door je speakers wil horen knallen.
Didier BECU
10/12/2016
---