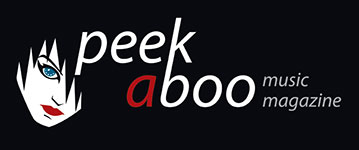 like this article review
---
VICTOR VERZIJL (LA LUNE NOIRE)
Ten Albums That Changed My Life
Article
10/12/2016, Didier BECU
---
We asked Victor of the Dutch goth band La Lune Noire to tell us about his ten albums....
There is a big difference between the 10 albums that changed my life (probably including ABBA, Don McLean, Simon and Garfunkel and other artists from the collection of my parents) and my 10 most favorite albums. Unlike the first, my choice varies from time to time. Still I would like to take a shot at the most favorite albums. I try to pick out the albums with the perfect songs which can be played without skipping a track. I only make an exception for that one album that really changed my life...
1. TUBEWAY ARMY – Replicas
I still can remember hearing Are 'Friends' Electric? for the first time. I was at the back seat of my parents car, listening to the BBC while on holiday in England (1979). It was such a haunting song, something I had never heard before. Back in Holland, I bought the single and later the album. I bought my first black clothes because Gary Numan was dressed in black. These days it is quite normal, but back then... There are some pretty good songs on the album, with Down in the Park and Me, I Disconnect From You as my favorites. That's when I became a Numanoid and wanted to buy a Moog synthesizer... which I did ! (the rest is history).
2. SIMPLE MINDS – New Gold Dream
No doubt about it, this is simply the best album EVER! Every song is simply brilliant. I already loved songs like I Travel, Love Song, Changeling and The American, but this album took it all to a different level. I absolutely adore the title track. Everyone says it went downhill from here for Simple Minds, and I must agree. They still make good albums, but once you have produced such a fantastic album like New Gold Dream, there is only one way to go. Still one of the best live bands around.
3. THE SOUND - From The Lion's Mouth
If someone asked me to define new wave, I would say listen to New Gold Dream and this album. I still can't believe The Sound didn't get the credits it should have had. I always feel like I'm dancing on a volcano while listening to this album. There is this tense feeling of controlled danger, waiting to explode. The balance between drum/bass and guitar/keyboard is just perfect. This album is not just Winning, every song is so intense, it is absolutely one of my favorite albums. Too bad Adrian Borland is no longer with us…
4. THE SISTERS OF MERCY - Floodland
This is one of the albums which made me start writing music in a different way. Make it more darker. Most people I know prefer The Sisters Of Mercy with Wayne Hussey, but not me. This is by far the best album.
5. MADNESS – One Step Beyond
One must not forget where he came from. In my case, I was into ska before new wave took a grip on me. There is so much positive energy in this album, every time I hear it (quite a lot actually, I gave my records to my son and this is one of his favorites) it still puts a smile on my face. Because of this album I began to listen to bands like Fischer-Z and The Police. I still love it and can't wait 'til the next live gig of Madness at the end of this year.
6. DEPECHE MODE – Black Celebration
It's hard to say which Depeche Mode album is the best. Should I have chosen Violator (I adore Enjoy The Silence)? This one has probably more ballads then the others and I simply have a weak spot for melancholy. Anyway, I really like every Depeche Mode album with Alan Wilder. He really gave the band something special. Some magic! My first TV appearance was when Depeche Mode was at Werchter (1985). The camera zooming in on me and my flag, not knowing it had Gary Numan on it, not Depeche Mode. The band knew…
7. KILLING JOKE – Night Time
I love the guitar sound of Geordie Walker. I prefer the more organized sound of Killing Joke to the much louder punk sound (I'm a sucker for melodies). This is Killing Joke at its best. Some say it's commercial, but hey... any record is commercial. Wake up! Record companies are no charity institutions. Anyway, every song is spot on. Again, this controlled anger (like the music of The Sound) and aggressive sound. Truly an inspiration!
8. ULTRAVOX – Vienna
When I first heard it, I thought it was brilliant. Then I couldn't listen to it for a while. It took me several years (until I saw Ultravox playing live at the Lokerse Feesten) to realize (again) how good this album actually is! Gary Numan regularly points out that Ultravox is nothing without John Foxx, but I disagree. Midge Ure is a much better singer (if not one of the best) and his guitar sound suits Ultravox much more. The use of synthesizers on this album must have been an example to all other synth pop bands and the song Vienna is truly a classic.
9. PSYCHEDELIC FURS – Mirror Moves
There is something wrong with voice! In all honestly, Richard Butler is one of the worst singers around. But, like Gary Numan, his voice is different. It makes him unique. And once you're hooked… I only saw them live once, at Sinners Day (I actually went to Belgium quite a lot to see bands). The guys gave a brilliant performance and that's why they are in my top list of albums. Mirror Moves is by far the best album Psychedelic Furs made.
10. LA LUNE NOIRE - Nitrogen
Did I not mention Bowie? Should the last one be The Cure? Or Visage? The impact that Dare by The Human League onced had on me (although I rarely listen to it nowadays)? The briilant singles Our Darkness, Front 242's Headhunter or How Soon is Now? by the Smiths ? The sound of And One also changed the sound of my former band Under the Rose (and probably La Lune Noire). Roxy Music, Peter Gabriel or Freur. But also newer bands we met on stage like Diary of Dreams, Schwarzblut and Angels & Agony somehow had an impact on how La Lune Noire sounds today. So many other bands and albums I did not mention. It's impossible to do. So the album that really changed my life is probably …Nitrogen by La Lune Noire. It is by far not the best album of La Lune Noire (It's hard to choose between Exster and Echoland), but there is so much of me in this album. So much tragedy (death of my brother and parents, suicide of a friend and me getting cancer) I could only get rid of by writing music and lyrics. And also the fact that this is the first album of La Lune Noire (not knowing what would follow), I can honestly say : this album changed my life.
Picture of Victor Verzijl by Marc De Jong.
Didier BECU
10/12/2016
---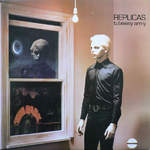 ---