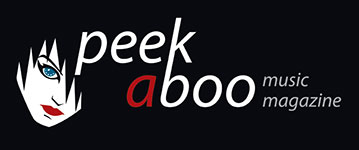 like this article review
---
JJD (SOFT RIOT)
Ten Albums That Changed My Life
Article
10/12/2016, Didier BECU
---
We asked JJD of Soft Riot for the ten albums that changed his life...
1. UNWOUND - New Plastic Ideas
When I started actively getting into music and playing in bands, I was in my teens and I was very immersed in the underground experimental punk and hardcore that was happening in the US and Canada at the time. I was always checking out new releases on labels like Kill Rock Stars, 31G, Gravity, Ebullition, Lovitt, Troubleman, Great American Steak Religion, Touch and Go and the list goes on. Over the years, some of those records haven't aged with me, but there's a significant portion of records from that era that I'll come back to from time to time and listen to and I still get that goosebumps feeling as to when I first listened to it.
Unwound put out a string of records from the early to late 90s that were incredible. They were very aggressive and dissonant but still having some atmosphere, interesting song structures and an appeal to misanthropic youth in a 1990's North America. There was a great chemistry between guitarist/vocalist Justin Trosper, bassist Vern Ramsey and drummer Sarah Lund. The album Repetition (1996) is arguably my favourite, but New Plastic Ideas was the first I listened to and got me hooked. In fact, the title of the Soft Riot album Fiction Prediction is a bit of a wordplay of a title of a song of this album as a bit of an homage, I guess.
2. THE VSS - Nervous Circuits
Nervous Circuits is a bit of a predictable entry for me whenever I get asked about my favourite records in interviews. In the mid to late 90s a lot of players in the US punk/hardcore scene started exploring new sounds like new wave, synth and post-punk, which at the time was still a bit taboo in the mid 90s.
There are elements of Gary Numan or P.I.L. on this album, as well as at times the cosmic drone of artists like Tangerine Dream, all through this paranoid post-hardcore filter. Even the production was odd for the time, opting for this very wet new wave style. Where a lot of synth bands would opt for the pop in synth music, it utilised a lot of strange notes, dissonance and chord progressions that are more aligned with modern classical and experimental music.
This record, along with others at the time (Six Finger Satellite, The Audience, Brainiac, Satisfact), confirmed that the use of synthesisers worked within music of this general scene I was following in ways that I'd never considered. I suspect this record will have limited appeal to newcomers who go out and seek this record in 2016, but to paraphrase something I read online about The VSS: When it came out not many people saw them or heard the records, but those who did all started bands or labels. It was one of those kind of records for the time.
3. SIMPLE MINDS - Sons & Fascination/Sister Feelings Call
I've just recently moved to Glasgow, so I thought it would be fitting to put a Glasgow band on this list that has had a large impact on me. A lot of people will just think of Don't You Forget About Me or the mid-80s output when they think of Simple Minds, but from around 1979, the band put out a string of records that showcased a lot forward-thinking ideas and musicianship in synth-driven post-punk music. These albums would be Real To Real Cacophony, Empires And Dance, Sons & Fascination and New Gold Dream.
For me, Sons & Fascination has so many amazing traits. It has this futuristic urban grit, ambitious themes and very interesting musical interplay between all the players. Derek Forbe's bass playing on this record is incredibly good. But all in all it's a record that takes you high above the clouds to look down into the future on the ground below. Sister Feelings Call was the bonus 12" of extra tracks that came with Sons & Fascination.
4. DEUTSCHE AMERIKANISCHE FREUNDSCHAFT - Gold Und Liebe
It's amazing the power that two musicians can get out of a live drummer and one simple sequenced synthesiser. The sounds that they and their producer Conny Plank got out of that Korg MS20 they used, were simply incredible and I think foreshadowed a lot of things to come later: techno, EBM and dance music. Listening to the albums in Vancouver in the late 90s and early 2000s when I first started seriously listening to them felt very foreign, especially as indie, rock and house music were very prevalent in the city at the time. The sheer aggression of the bass synth line in the track Verschwende Deine Jugend is still to this day absolutely mental.
5. SECOND LAYER - World Of Rubber
I found this record in a charity shop in Vancouver in the late 90s. I bought it, not knowing anything about it and mainly just on the strength of the cover art alone. When I got it home and put it on the turntable, I had total goosebumps: primal driving drum machines and cold, fractured post-punk guitar. Who was this band? In the years afterward I found out it was a studio side-project of Adrian Borland and Graham Bailey from The Sound.
This record was a milestone for me in how there was still so much underground music from past and present that had been forgotten or just lying slightly out of reach. At this point the internet wasn't nearly as strong a research or discovery tool as it would become in the years to come. In the 2000s more and more music was un-earthed, giving rise to the revival of all the wave and post-punk genres easily found today, allowing all of us to discover and enjoy a lot of fantastic music from the past all the way up to the present.
6. ADULT - Resuscitation
I first heard this album when I was DJ-ing a new wave/post-punk night in Vancouver around 2000 and was actively seeking out new and current artists to play. At that time there were definitely a lot less current artists doing that sort of music. I discovered Resuscitation and on my first couple of listens I was picking up on some things I was already familiar with at the time, like John Foxx and Human League, but also with a lot of electro elements that I was not as familiar with that I would discover soon enough. I had the chance to see them numerous times in Vancouver in the early 2000s and the performances were great.
Many artists in that genre come and go, but I think what makes Adult. stand out is that it has a pretty uncompromising vision for what to project with the music and the imagery around it. It has a very strong visual aesthetic and I think Adam Lee Miller and Nicola Kuperus come up with some pretty interesting musical ideas. They have a strong DIY aesthetic where they keep their operations all in house and DIY, constantly trying new things within the structure of underground music, even to this day the better part of twenty years later.
7. FAD GADGET - Fireside Favourites
Fad Gadget is pretty integral to the story of Mute Records, as Frank Tovey was essentially the first, constant signed artist on that label. At the time there was a movement of British synthesizer artists coming out that was releasing interesting debut or second albums. But for me the first thing that I recognised that separated Fad Gadget from the rest is that he had this very black sense of caustic humour that I really related to. He was an unintentional J.G. Ballard-inspired, deadpan master of observational comedy. Where a lot of bands were singing about love, relationships and being forlorn, he was out there holding up a mirror to Thatcher-era Britain at the time. He had a great and entertaining way with using words. That and also being a solo artist who presented this vision across a number of albums in the early 80s, I could relate to how he went about doing his music being a one man show myself.
8. MARTIN DUPONT - Hot Paradox
This album is on this list for different reasons than the others. I picked this one as it is sort of a flagship album that summarises my first few years living in the UK in the late 2000s. At the time there was a renaissance of really great club nights going on, like Brave Exhibitions, Reeperbahn, Future Brain, Endurance, etc., playing a range of underground minimal synth, EBM, new beat and Italo. A lot music that was being played was relatively obscure and by artists that for the most part only got around to putting out singles and not a proper album. Inside Out is a standout track from this record and I think for myself and a lot of others it was an introductory track for diving down the wormhole to discovering a whole world of European synth and post-punk artists from over the past few decades all the way until the present.

9. LABRADFORD - A Stable Reference
In the genre of ambient, drone and experimental music, there's a lot of names that come to mind, like Brian Eno, Cluster and even Vangelis. I listen to a lot of ambient and soundtrack music as I interact with it in a different way than other music; it sort of augments a particular kind of environment, rather than penetrate it, rather than requiring a full listening commitment from you, or allowing you to drift off into another landscape in your mind led by your own imagination. This release is Labradford's second album and I discovered it as it was considered post-rock, a genre a lot of my peers were listening to at the time. I think the conditions were right for an initial listen to this record, which was really loud on a car stereo system, driving into the rising sun on a remote highway somewhere in Canada. It was a revelation. The sheer amount of dissonance and cathedral ambience is very similar to 4AD artists like Dead Can Dance or Cocteau Twins. It also started my appreciation for concepts of atmosphere and space in music after my teenage years of hearing feedback guitars and drums filling every space in the audio spectrum.
10. U.S. MAPLE - Talker
I'm saving my wild card entry for my last in this top ten. I've always been interested in abrasive no wave stuff as it is similar to industrial music: lots of primal rhythms and sounds that are a reflection of the noisy, confusing and frantic world we live in. U.S. Maple is the polar opposite as far as what one would expect a synth artist to be listening to. It would probably drive most people nuts as it totally lacks stable rhythm and to an unaware listener it almost seems like they can't even play their instruments properly. After listening to them, I had the chance to see them in the early 2000s in Vancouver. It was one of the best small venue shows I've ever seen. But what was more amazing is that all the apparent sloppy playing and fuck ups were pretty much re-created note by note in detail in their live show. And that's when I saw what fantastic musicians they were. Music comes in many languages and forms and they were doing something in a completely different mindset than other musicians.
Anyway, they put out a number of albums, all slightly differing. Talker is the most dark and noir of the bunch for me. It was produced by Michael Gira of Swans. On my first album No Longer Stranger, I attempted to take a bit of this band's stylistic approach on the track I Wanna Lay Down Nxt 2 U.
Didier BECU
10/12/2016
---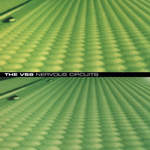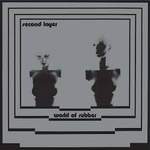 ---