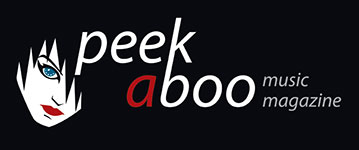 like this cd review
---
DENEUVE
Ugly
Music
•
CD
Electronics
•
Experimental
•
Industrial
[77/100]

Blowpipe Records
10/12/2016, Didier BECU
---
For years, Blowpipe Records (founded by Wim Dekker of the post-punk legend Minny Pops) is a label that stands out for its quirkiness. Indie pop which elsewhere has no chance (probably because it's not commercial enough), finds a home on this Dutch label. For music fans as we like them best.
deNeuve (with a small d!) is not aband of young rascals. André Bach and Mark Tegefoss have been active since the early 80s as Tox Modell (Freundschaft/Paris appeared as a flexi on Vinyl). The latter is no surprise, as this legendary music magazine was the home of the Dutch Ultra movement to which they belonged. The most famous band from this class is probably Nasmak. The music was often experimental and somewhat similar to what happened in Sheffield (from Hula to Cabaret Voltaire). Music that is forgotten today, and was released on tape then (and now collectors).
Years later André Bach and Mark Tegefoss decided to make music again, not as Tox Modell, but as a the new band deNeuve. And that is a wise move. Once you hear the music, you notice that these two like SPK, Consumer Electronics and Coil, but the experimental industrial sounds more like a sound collage with a contemporary sound.
Three years ago they released Old Bruce on blue vinyl. That track is (albeit in a remix) also on this debut, along with eleven other tracks. Occasionally a guitar is used as in the industrial opener Wolfspace, but most of the times the machines reign, plus samples from movies like All Quiet On The Western Front or The Killing Fields. The songs are quite nervous, sometimes even extremely aggressive (1980 Anger is pure power noise), inventive, adventurous and (although you can't always get the meaning) inviting. There is constantly something going on this release, that we situate between avant-garde, experimental, dark electro and abstract industrial.
Didier BECU
10/12/2016
---
Sinds jaren is Blowpipe Records (opgericht door Wim Dekker van de postpunklegende Minny Pops) een label dat door zijn eigenzinnigheid uitblinkt. Indiepop die nergens anders aan bod komt (wellicht wegens niet commercieel genoeg), vindt bij dit Nederlandse label een thuishaven. Voor muziekliefhebbers zoals we ze dus het liefst hebben.

deNeuve (met kleine d dus!) bestaat uit allesbehalve jonge rakkers. André Bach en Mark Tegefoss zijn al vanaf het begin van de jaren 80 actief als Tox Modell (Freundschaft/Paris verscheen ooit als flexi op Vinyl). Dat hoeft niemand te verbazen, want dit Nederlandse muziekmagazine was het uithangbord van de Ultra-beweging waartoe ze behoorden. De meest bekende band uit die lichting is waarschijnlijk Nasmak. De muziek was vaak experimenteel en enigszins te vergelijken met wat er zich in Sheffield afspeelde (van Hula tot Cabaret Voltaire). Muziek die vandaag vaak vergeten wordt en destijds op een tape werd uitgebracht (en voor wie ze nog in zijn bezit heeft, inmiddels allemaal collectors).
Jaren later hebben André Bach en Mark Tegefoss er opnieuw zin in. Het is geen reünie geworden van Tox Modell, maar gewoon een nieuwe band: deNeuve. En dat is een verstandige zet. Eens je de muziek hoort, is het makkelijk om te horen dat deze twee muziek maken zoals SPK, Consumer Electronics of Coil dat deden. Toch bezit deze experimentele industrial, die vaak als een geluidscollage klinkt, een eigentijds geluid.

Drie jaar geleden brachten ze Old Bruce op blauw vinyl uit. Die track staat (weliswaar in een remix) ook op dit debuut, samen met elf andere tracks. Af en toe wordt er een gitaar gebruikt (zoals in de industrial opener) Wolfspace, meestal zijn het echter de machines die de plak zwaaien, aangevuld met samples uit films (van All Quiet On The Western Front tot The Killing Fields). De songs klinken hypernerveus, soms uiterst agressief (1980 Anger is pure powernoise), inventief, avontuurlijk en (ook al kun je het niet altijd vatten) uitnodigend. Iedere seconde valt er wel iets te beleven op deze release die zich ergens tussen avant-garde, experimenteel, dark electro en abstracte industrial situeert.
Didier BECU
10/12/2016
---