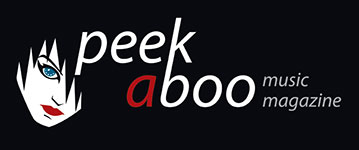 like this article review
---
STATHIS LEONTIADIS (HUMAN PUPPETS, DORIC)
Ten Albums That Changed My Life
Article
10/12/2016, Didier BECU
---
Minimal fans surely know Stathis Leontiadis from his work with Human Puppets or his solo project Doric. Peek-A-Boo was very curious to find out which ten album changed his life...
1. ULTRAVOX - Vienna
Ultravox changed a chapter with this record, mostly because of the addition of one of the most talented multi-instrumentalists of our times: Midge Ure.The band leaves the glam punk behind and even the low-profile minimalism of Systems Of Romance and makes a bright, dramatic, emotional, fully melodical album. Some may find it slightly luscious or extreme, however, there is not even a single dull moment on this LP. The pace and every arrangement are thoroughly examined to leave the listener forever enchanted by this strangly erotic fairy tale. A fairy tale that gave new wave one of its most distinctive truths: passion.
2. JAPAN - Gentlemen Take Polaroids
This record changed my life forever, not once but various times. It's a record that gave me the bass microbe as a teenager and the value of sensitivity a few years later. Karn's fretless mayhem, Sylvian's theatrical magnificence, Barbierri's outstanding multidimentional synthesis and Jansen's intimate drumming on this LP, prove that the high aesthetics and the avant garde air throughout Gentlemen Take Polaroids is deeply rooted in the music and not only on someone's mirror. Get this record, even if you can't fully understand it today. It will scar you later, when you deeply need it.
3. ASSOCIATES - Sulk
There are extravagant stories on how this record was made, most include drugs and experiments, but let's agree that both Rankine and Mackenzie where no ordinary persons. The album is a motivating experiment, full of new romantic explorations blended with Mackenzie's vocal perfection. An avant-garde answer to every contemporary pop mediocracy. Secret hint: one of my first songs ever written (as Generale) is about this band and record (The Assosiate - http://fifthfloorentertainment.bandcamp.com/track/the-associate ).

4. SNOWY RED – The Right To Die
The Belgian underground scene influenced me in post punk and electronics. Mickey Mike, a former bassist (like myself) and a sound engineer/producer for too many bands (like Siglo XX) created this very dark, bleak, no-future jewel that speaks to every young, tortured heart. The album is a naked electric wire, ready to electrocute every listener, even those unfamiliar to the genre. The "thank you" to his grandparents, on the back of the LP, is a very emotional detail.

5. EXPERIMENTAL PRODUCTS - Prototype
Back in Delaware, this truly undermined band is one of my biggest influences. Prototype is so well presented and the intensive use of a Korg KR-55 drum machine, clearly hit my heart's centre. The mastery of the songs, the double vocals, the use of Sequential Circuits Pro-One, Korg Ms-20, Micro-preset and even the Casio MT-30, give a basic map to every synth enthusiast, even till this day.
6. VISAGE - Visage
This album embraces fully what I understand under the term new wave. Behind Steve Strange's mesmerising, eccentric persona, hides an all-star team of musicians. Billy Currie, Dave Formula, Midge Ure, Rusty Egan, John McGeoch, Barry Adamson, Chris Payne created a record everyone knows, but sometimes for the wrong reasons.
7. GARY NUMAN - The Pleasure Principle
The blueprint of most of the later synth acts, this is Numan's most successful album. The use of a "Vox Humana" preset on Polymoog is the most notable choice here, leading to a pure electronic (almost robotic) result.
8. JOHN FOXX - Metamatic
Another record from the future, Foxx embraces his passion for machines and synthesizers creating a more solid, electro pop record: there is an ARP Odyssey, a mini-Moog, all beautifully winded by the Roland CR-78's metal beating heart.
9. DEPECHE MODE - Speak and Spell
Maybe not one of their most commercial albums, but definitely their best. Vince Clark's master mind, is more than obvious all over the record. A clean synth-pop specimen with fresh, futuristic ideas, but with an upbeat finish, a must have of every discography.
10. COCTEAU TWINS - Garlands
Hardcore fans of Cocteau Twins may not consider Garlands as the best album, but for me it is a favorite example of a perfect chemistry in a band. Will Heggie's bass throbs along with the Roland TR606 drum machine, while Guthrie follows with his gloomy, noisy landscapes. But the most ingenious part is of course Frazer's unique, separate, delicate instrument: her unearthly vocals.
Didier BECU
10/12/2016
---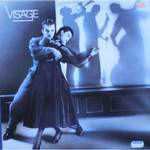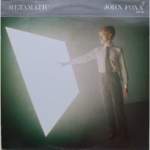 ---