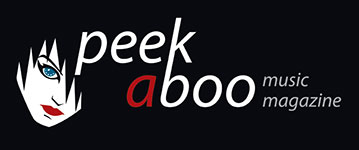 like this article review
---
CLAUDIA NOTTEBELLA (ASH CODE)
Ten Albums That Changed My Life
Article
10/12/2016, Didier BECU
---
Ash Code surely influenced the life of many people, so it was kind of logic to ask Claudia which albums changed her life....
1. THE CURE – Disintegration
This album has totally changed my life and my perception of listening to music. I found the tape in my father's music collection and the cover intrigued me. From the first notes of Plainsong I felt like I'd been catapulted into another world: it was magic and perfectly described my feelings as a young teenager, being the perfect soundtrack of my thoughts. Since then, obviously, I consumed the tape.
2. COCTEAU TWINS – Garlands
This album is definitely one of the most important ever to me. Every track has a magical and dreamy atmosphere, which leads me to a peaceful dimension where I can collect my thoughts in tranquillity. Moreover, I am very keen on it because it reminds me of my first trip to Berlin, a city I feel deeply attached to, where I used to listen to it all the time.
3. DEAD CAN DANCE - Dead Can Dance
I love every single record of this amazing band, but if I have to choose, I choose their first one. I consider the voices of Lisa Gerrard and Brendan Perry as two of the most beautiful voices I've ever heard: his is warm and deep, while hers is icy and ethereal, and they perfectly fit together, blending a various ensemble of complementary and harmonic frequencies. Plus, combined with the guitars, the batteries and the bass, they give birth to a unique combination, which always gives me a wide range of pleasant feelings. Therefore, I've got the urge to listen to it at least once a month!
4. BAUHAUS - Mask
I still remember as it was yesterday the first time I heard Mask, my first encounter with Bauhaus. There was something very obscure and macabre in the sounds and aestethics that immediately shook me and fascinated me at the same time. Since then, Bauhaus is one of my favorite bands.
5. SONIC YOUTH - Evol
I appreciate all the albums of this band. I've always found it very inspired, since it definitely has created something unique in its own genre. However, Evol is the one that I feel closer to. I've been listening to tracks such as Tom Violence or Shadow of a Doubt a thousand times in my room during my teenage years, and in those moments I first dreamed of being like Kim Gordon one day.
6. DEATH IN JUNE - What Ends when Symbols Shatter?
The voice of Douglas Pearce has been of great help and comfort during the worst years of my life. Whenever something bad happened to me, I automatically wanted to listen to this album, which is basically the soundtrack of my darkest times. That atmosphere filled with woe and anguish perfectly suited my saddest moods, staying by my side when no one else could, and that's, in my opinion, the greatest power of music.
7. THE VELVET UNDERGROUND - White Light White Heat
The Velvet Underground has always been the soundtrack of my reading. This album accompanied me during my university period, when I used to study at night, smoking a lot of cigarettes. Lou Reed is like the perfect storyteller and one of his most beautiful tracks ever for me is Here She Comes, which I think is a unique mix of sweetness and melancholy.
8. DEPECHE MODE - Black Celebration
I am sincerely grateful to this band, for it introduced me to the world of electronic music and helped me appreciate and analyze the richness of the sounds coming from synthesizers, and all the possible nunances they can grasp. Among the band's several albums, Black Celebration represents a true masterpiece to me.
9. DAVID BOWIE - Space Oddity
David Bowie is more than a rockstar for me, when I look at his pictures, I see him as a real member of my family. In recent years I've been hoping to hear about his death as late as possible, but when it happened, I couldn't bring myself to believe it. The first time I listened to Letter to Hermione I cried like a child, and it still is one of the most touching songs I've ever heard, while Space Oddity is one of the records I've been listening to more in my entire life, as if I could never have enough of it.
10. JOY DIVISION - Closer
The first song of Joy Division that I listened to was Dead Souls. I was immediately fascinated by those sounds and that voice, but it took me years to discover the name of the band (I was about 10 at the time, had no internet and no one I knew could help me out). When I finally learnt about Joy Division the shock was traumatic. Maybe I was just too young, but I remember the anxiety those songs gave me, but at the same time there was a sort of magnetism that captivated me and kept me from pushing the stop button on the music player. When I started using Internet, I had a blog (now it's closed and lost who knows where) and I named it after their song Heart and Soul, since I felt it was my song, and I've been feeling it that way ever since.
Didier BECU
10/12/2016
---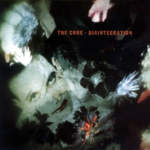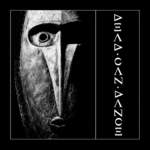 ---