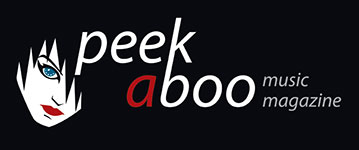 like this article review
---
JAYE LEIGH VINCENT (TORQUE ORDER)
Ten Albums That Changed My Life
Article
10/12/2016, Didier BECU
---
Torque Order is a new industrial band you better follow. We asked drummer and percussionist Jaye Leigh Vincent which ten albums changed her life...
1. PINK FLOYD - The Wall
This was the go-to album in my car and my walkman for years! I loved the dark soundscape and the non-conformist lyrics. The message strikes this amazing balance between being political and personal. On one hand, it's a portal into the psyche of a very disturbed, depressed, and angry person trying to shed his skin and break out of his own mental prison. But it's also a commentary on how everything is designed to consume you and throw you away, from wars, to systems of governance, to even the music business. It's the struggle of being a frail human trying to harden yourself against a cold unfeeling world where you are (at best) a commodity to be used. It was really meaningful to me in my teens, but I listened to the album again recently, and if anything it's more relevant today than ever.
2. THEY MIGHT BE GIANTS - Flood
Most of my favorite albums have songs completely unlike anything I'd ever heard before or since (eclectic), and which were exactly what I needed at the time. True to form, I can't think of a way to classify They Might Be Giants. If the lyrics are telling a story, I have no idea what the story is about. Much of it seems pretty random, but I can recite every word by heart 26 years later. That means something. Road Movie to Berlin still brings me to tears, and I don't know why. Whether or not it was intended, this album is written so beautifully that for me it transcends logic and goes straight into the emotional core that every musician hopes he can reach in his fans.
3. WEEN - Pure Guava
This is one of the first albums I bought with my own money. When you are dirt poor and you get your hands on a little cash, you really want to spend it wisely. I had just begun to explore music beyond my parent's records, and what I really liked about this album was how different every track was from every other track on the album. I got a song for every mood, every situation…but more than that, I got permission to be creative and weird even. Gene and Dean Ween were going to make the music THEY liked, whether you liked it or not, and I found that really inspiring. Irreverent and nonsensical lyrics coupled with bursts of unparalleled musical genius made this the perfect album for a weird kid with $10.
4. FIONA APPEL - Tidal
Fiona writes with the same depth as Leonard Cohen and Bob Dylan, but she writes from the perspective of a woman trying to estimate her own value, power, and identity. Yeah, I know there are some bros rolling their eyes right now. That's OK, you probably just don't realize how difficult it can be for a woman to make a stand. We are expected to fit into a generalization, whore/nun, bitch/doormat, weak/strong…you have to pick, so who are you? These songs give a window into her thoughts about this, and show some almost bi-polar switches from one song to the next…which is how life really plays out. Identity is not a cliché, it's complicated and it mutates over time. Realizing that, being unashamed of it, and rejecting categorization is how you begin to see your own value, and that makes you powerful.
5. REM - Automatic for the People
This album is truly haunting. The melodies creep in like timid snakes, skirting the corners of the room trying not to be seen. Then the next thing you know, they are coiled around your neck and you can't breathe…but in a good way. This is not background music. You have to stop what you are doing, close your eyes and have a full body experience with this. Maybe light some candles, pull out the sketchpad, and see where your mind wanders under the influence of this album. It's that good.
6. DEEP FOREST - Deep Forest
Listening to this album, I dissolve into parallel dimension where magic exists and anything is possible. Raw and visceral, but also sweet, it feels like it bubbled up from the beginning of civilization. It activates my synesthesia like nothing else and it's almost as if the notes of each song are fireflies dancing around my body. When I was a teenager, there was a giant abandoned cement igloo structure in our neighborhood. It had a huge bay door and my friends and I would drive our Oldsmobile inside it and crank this album up loud. We'd make our own lightshows and pour water on the floor so we could slap the ground and make music from the weird echoes. For a handful of poor unsupervised kids from the wrong side of the tracks in Dallas, it was our own personal Burning Man…and a cherished memory.
7. PANTERA - Vulgar Display of Power
I was an angry kid. This is an angry album. I only lived a few miles away from the band members and though we never met, I felt like we shared a background and a struggle. When Phil growled and screamed his way through a song, it felt like he was venting out all these frustrations for me so I didn't have to. In a way, I guess I felt like he was my big brother and we were in it together. Outside of that purely imaginary personal connection, I also consider Phil one of the best male vocalists of all time in any genre. I listen to a lot of metal, but Pantera will always be my favorite metal band.
8. DIE ANTWOORD - Tension
I really love artists who shake off convention and blend together two or more genres of music to create something new. It doesn't always work, but Die Antwoord pulls it off. Ninja and Yolandi are both phenomenal rappers and artists. The lyrics are brutally, embarrassingly honest, and it's hilarious when they make fun of themselves and others. These guys are characters and their personality comes through in every track. What really makes it for me though is the blend of house, techno, hiphop, etc. that DJ Hi-Tek lays down in the backtrack. The fast tempo and upbeat rhythm gives me energy to start my day and deal with the muppets at work.
9. NINE INCH NAILS - Pretty Hate Machine
This album exposed me to industrial-metal. I know you guys all found it earlier…congratulations? I guess I came late to the game, but Pretty Hate Machine was a game-changer for me. Once I discovered this, I went right into White Zombie, Marilyn Manson, Ministry, and then started digging for anything I could get my hands on, new or old. I guess this album was my gateway drug, and it was the same way for many of the other kids I knew. If there was a house party, this album was playing. I can only pick 10 albums, and there are 100 industrial albums I'd love to list, but I'll let this album hold the place for them all since it was the genesis for me.

10. CHANT - Brave New Apocalypse
This album gets a mention because it made me fall in love with Industrial all over again. Bradley Bills is first and foremost a drummer. As a drummer myself, I love that it is gratuitous with fat beats. The drum patterns are complex at times, but they are written so intelligently. There is no clutter. In fact, the entire soundscape here is written with purpose. This is not a jam band, or a rush to put out another album as quickly as possible. This is a crafted, honed, masterpiece from top to bottom. If that weren't enough, the lyrics make you think and ask questions. It's a daily occurrence that I hear about some current event, some tragedy or political bullshit, and I think "That reminds me of that Chant song where he said…"
Didier BECU
10/12/2016
---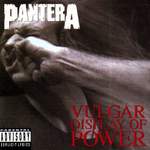 ---