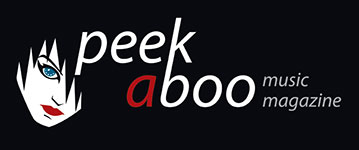 like this vinyl review
---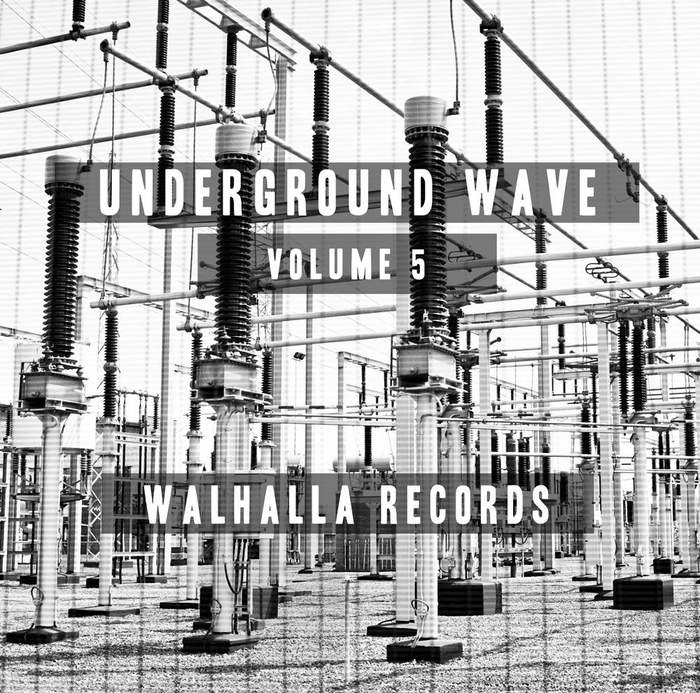 VARIOUS ARTISTS
Underground Wave - Volume 5
Music
•
Vinyl
Electronics
•
Minimal
•
New wave
[90/100]

Walhalla Records
10/12/2016, Didier BECU
---
Record collectors and lovers of minimal already known the Underground Wave compilations on Walhalla Records for a while. The purpose of inspirer Lieven De Ridder is to give obscure tracks that appeared on equally obscure tapes a new life on vinyl. Meanwhile, the Antwerp-based record label has its fifth edition out, again with twelve tracks of the highest (minimal) level.
7 A Nou is a minimal electronics project by Marc Debroey and Erik Van Breugel. The first one you might know as the singer of Fat's Garden which was signed on Les Disques du Crépuscule. Victims is extremely danceable, but also experimental. The kind of music that was created in the 80s in a huge amount, nevertheless still irresistible.
More experimental analog beeps are made by RDP. This band from Leuven became Palais Des Bauzards a few months later. Last year Onderstroom Records released the album In The Grass Field by them.
Two years earlier (1981) Analysis released Gravity Dance. The analog synths bring back images of A Clockwork Orange. Crazy dance beats they don't make these days. A song that could be a classic, but disappeared in some basement and now sees the light on vinyl for the very first time.
No Unauthorized is a real cult name in the minimal scene. The band was at more than hundred compilations, J'attends appeared on such an obscure Norwegian tape. Funny, sexy... think of a DIY-version of Lio.
Nacht und Nebel surely is the most famous band on this record. Robot Robot is miles away from the famous hit Beats Of Love. It is one of the first tracks Patrick Nebel recorded solo, it was in a production by Roland Beelen and Patrick's ideas clearly came from a man named Gary Numan.
Dead Man Industry is an American duo that released one tape thirty years ago. To their own surprise Desorientation To Grey became a cult hit in the minimal scene, and that's a reason to reunite. Instrumental minimal with an overdose of Weltschmerz that works perfect on the dance muscles!
Schicksal is the alter ego of the Antwerp musician Rudi Hybrechts. With a Roland SH101 and inspiration that comes from Geography by Front 242, he composed Deceived: a track that can be described as EBM with a punk attitude.
You might know Unidentified Man alias Jürgen De Winter of the Wool-E tape release Dissociative Identity. It's clear this Flemish artist also listened several times to the first album by Front 242 in his life. Soon Dirk Ivens will release the first CD of this band on his label Minimal Maximal, these four minutes of minimal EBM makes you aware it'll be a must-have.
Breast Implosion is a synth band that is entirely based on improvisation. Inspirer Filip von Ribbentrip never knows what he starts. And yet, Galoppin 'Gertie is perhaps the most poppy song on this compilation.
Man Without World is a minimal electro project from Aalst. The music of Jörg Bruyndonckx can't be colder than this. Repetitive beats, a whispering female voice in the background and analogue beats. Satisfying enough for us.
One of the best kept secrets of the Belgian underground is Vita Noctis. Recently Dirk Ivens could convince Kris and Martine to start make music again. Hymn is such a forgotten gem by these two: minimal as we like it most!
This unique compilation finishes with the experimental song Brighter Than Light by the duo Kunzysteem.
So twelve tracks, all essential tracks that form a part of the immense minimal scene. Something for your collection, even if you're not a collector!
Didier BECU
10/12/2016
---
Voor de platenverzamelaars en liefhebbers van de minimal zijn de Underground Wave-compilaties op Walhalla Records al een hele tijd een begrip. Het doel van bezieler Lieven De Ridder is om obscure tracks die op al even obscure tapes verschenen via vinyl nieuw leven in te blazen. Inmiddels is het Antwerpse platenlabel al aan zijn vijfde editie toe, met opnieuw twaalf tracks van het allerhoogste (minimal) niveau.
7 A Nou is een minimal electronics-project van Marc Debroey en Erik Van Breugel. Deze eerste ken je misschien als zanger van Fat's Garden die op Les Disques Du Crépuscule zat. Victims is uiterst dansbaar, maar tevens experimenteel. Het soort muziek dat in de jaren 80 aan de lopende band werd gemaakt, maar desondanks dat nog altijd even onweerstaanbaar klinkt.

Nog meer experimentele analoge beeps hoor je bij RDP. Deze band uit Leven werd een paar maanden later Palais Des Bauzards van wie Onderstroom Records vorig jaar nog de lp In The Grasfield uitbracht.

Twee jaar eerder (1981) werd Gravity Dance van Analysis uitgebracht. De analoge synths roepen beelden op van A Clockwork Orange op. Krankzinnige dansbeats zoals ze vandaag niet meer maken. Een song die een klassieker kon zijn, maar in één of andere kelder verdween en nu voor het eerst het levenslicht op vinyl ziet.
No Unauthorized is een echte cultnaam in de minimal scène. Naar schatting staan ze op meer dan honderd compilaties, het bizarre J'Attends verscheen op zo'n obscure Noorse tape. Grappig, sexy...denk aan een DIY-versie van Lio.

Nacht Und Nebel is zonder twijfel de bekendste band op deze plaat. Robot Robot staat mijlenver af van de beroemde Belpophit Beats Of Love. Het is één van de eerste tracks die Patrick Nebel solo opnam, in een productie van Roland Beelen en met ideeën die duidelijk van ene Gary Numan kwamen.

Dead Man Industry is een Amerikaans duo dat dertig jaar welgeteld één tape uitbracht. Tot hun eigen verbazing werd Desorientation In Grey een culthit in de minimal scène, en zoiets is reden genoeg om terug bij elkaar te komen. Instrumentale minimal met een overdosis weltschmerz die lekker op de dansspieren werkt!
Schicksal is het muzikale alter ego van de Antwerpenaar Rudi Hybrechts. Met een Roland SH101 en geïnspireerd door Geography van Front 242 componeerde hij Deceived, een track die je gerust als EBM met een punkattitude mag omschrijven.
Unidentified Man alias Jürgen De Winter ken je misschien van de Wool-E tape Dissociative Identity. Ook deze Vlaming luisterde meerdere malen in zijn leven naar de eerste lp van Front 242. Binnenkort verschijnt de eerste cd op Minimal Maximal van Dirk Ivens, deze vier minuten EBM-minimal laat je in ieder geval watertanden.

Breast Implosion is een synthband die volledig op improvisatie werkt. Bezieler Filip von Ribbentrip weet zelf nooit waaraan hij begint. En toch, is Galoppin' Gertie misschien het meest poppy nummer die je op deze compilatie vindt.
Man Without World is een minimal electro-project uit Aalst. Killer dan dit kan de muziek van Jörg Bruyndonckx niet. Repetitieve beats, een fluisterende vrouwenstem in de achtergrond en analoge beats. Meer hoeft dat voor ons niet te zijn.
Een van de best bewaarde geheimen uit de Belgische keuken is Vita Noctis. Onlangs overtuigde Dirk Ivens Kris en Martine om opnieuw muziek te maken. Hymn die op deze plaat staat is zo'n vergeten parel van deze twee: minimal zoals we het liefst horen!
Deze unieke verzamelaar wordt afgesloten met het experimentele Brighter Than Light van het duo Kunzysteem.
Twaalf tracks dus, allen perfect gewikt en gewogen, en geschikt verklaard om te pronken op één van de mooiste reeksen uit de minimal geschiedenis. Onmisbaar in je collectie, zelfs al ben je geen verzamelaar!
Didier BECU
10/12/2016
---