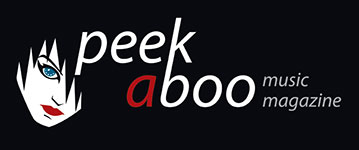 like this cd review
---
VARIOUS ARTISTS
Sharon Signs To Cherry Red (Independent Women 1979-1985)
Music
•
CD
[90/100]

Cherry Red Records
11/12/2016, Didier BECU
---
Cherry Red Records is surely one of the most important labels of all time. The record company was founded in 1978 by Ian McNay. Until today, it remains one of the leading indie labels, the fact that The Fall is one of their acts says more than enough. McNay always believed in the individual power of the musicians and that is perhaps why Cherry Red is so varied.

In recent years, Cherry Red has specialized in releasing forgotten pearls on CD, often with a lot of unreleased stuff as a bonus. The label also digs in its own archives, like on Sharon Signs To Cherry Red. This title refers to the eponymous track of The Kamikaze Pilots which begins this compilation. The single was slashed down by NME. Journalist Danny Kelly. In his review he made a joke about the many bands that tried everything to get noticed by Cherry Red. There are a lot of them. From the many releases, demos or self-released tapes of female-fronted bands, the label makes a tribute to them. Most bands (45 in total) were ignored and only loved by vinyl nerds or noticed by that man named John Peel.
The double CD Sharon Signs To Cherry Red is a fantastic trip for the indie fan. We're not going to review all 45 bands, as that would take us too far. We made our selection, even if we are convinced that every listener will make a personal choice.
I Confess by Dorothy is great indie and was submitted as a candidate for the Eurovision Song Contest. Of course without any success, but later Dorothy did beautiful things with Genesis P-Orridge and Alex Furgusson of Psychic TV.
Marine Girls is one of the more famous bands on the compilation, and this is of course because it is the first band of Tracey Horn of Everything But The Girl. The indie jazz was never appreciated by the general public, but Marine Girls was noted by indie fans. In all fairness, it is not the best track on this compilation. Much better is the funk of Scream And Dance from Bristol. In Rhythm sounds quite a bit like Bow Wow Wow, and the band is famous (well in a way) because of John Langley who later would join Blue Aeroplanes.
The name Ingrid probably doesn't ring a bell, but the singer worked with greats such as Ian Dury and Chaz Jankel. Jazzy pop with ska and reggae influences. Margox is new wave of Liverpool, and it is no wonder that Factory boss Tony Wilson loved its sound.
Jaqui & Jeanette recorded one song only, but it was a band with forthcoming stars: Budgie who became the drummer of Siouxsie & The Banshees, and who formed The Glove with singer Jeanette Landray along with Robert Smith of The Cure.
Of course you know Strawberry Switchblade. Seaside (Go Away) is a nice proof that the duo could do more than the superhit Since Yesterday. Scottish C86 sounds are made by The Twinsets and it is clear that the Bell sisters loved The Fall. Helen And The Horns is jazzpop and features Lester Square of The Monochrome Set.
Also rockabilly is on this compilation. The Shillelagh Sisters were actually the girlfriends of the rockabilly stars Polecats. In the line-up you find Jacquie O'Sullivan who later replaced Siobhan Fahey in Bananarama.
Dawn Chorus And The Blue Tits (what a name!) is the group of Dawn Chorus, a renowned DJ on Radio One who sang a poppy cover of Teenage Kicks by Undertones. Tracie is actually a discovery by Paul Weller who was looking for a singer for The Style Council, although she only was a member for a few months. Vivien Goldman played with The Flying Lizards. Her reggae punk with a jazz touch was often compared with PIL's Systems Of Romance. Red Roll-On was the band of Barbara Gaskin, who later scored a hit with David Stewart of Eurythmics, you know, the cover of Lesley Gore's It's My Party.
The Mo-dettes is punk from the 70s and can compete with the best of The Slit. Janet Armstrong is more STIFF-like post-punk, although her three minutes of fame came later when she did the backing vocals on David Bowie's Absolute Beginners.
Sunset Gun does a cover of William DeVaughn (Be Thankful For What You've Got that was later redone by Massive Attack). Louise and Deirdre later did some vocals on albums by This Mortal Coil.
Eleanor Rigby is a mod star from the 80s. Her single I Want You to Sleep came with a free condom. Pride Of The Cross is none other than Cait O'Riordan, who later became Elvis Costello's wife, and who was also the female part of The Pogues in the early days.
So yes, a lot of choice!
Didier BECU
11/12/2016
---