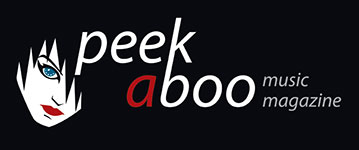 like this cd review
---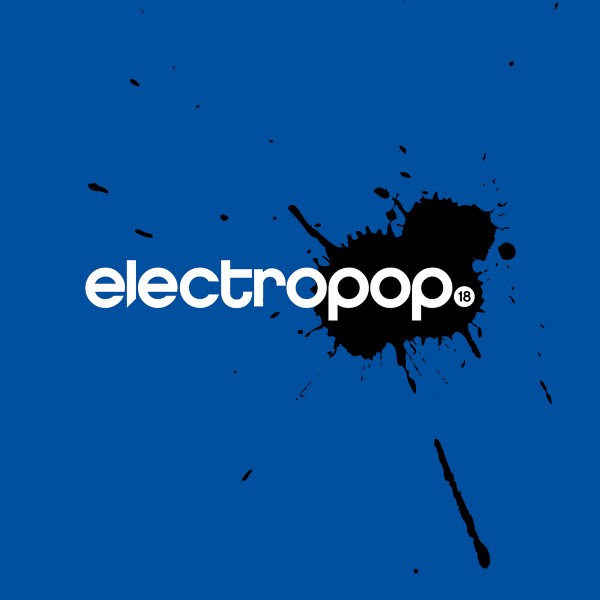 VARIOUS ARTISTS
Electropop 18 (Super Deluxe Edition)
Music
•
CD
Electro
•
Electro Pop
•
Futurepop
•
Synthpop
[80/100]

Conzoom
05/04/2021, Marjolein LAENEN
---
Sometimes you literally get more than you ask for. I had submitted a promo request for the latest 'Electropop' compilation on Conzoom Records, assuming that the label would send me the mp3 files of the regular edition, which consists of 1 disc. To my surprise, they provided me with the digital version of the 'Super Deluxe Edition', which is a limited edition consisting of 5 discs: the main CD and 4 bonus CD-Rs. As a result, I ended up processing a total of 58 tracks instead of 13, which explains why it took me a bit longer to review this release. But looking back on it, I'm glad I got the extended edition.
I was already familiar with this series, as I had reviewed some of the earlier compilations for another music webzine. What I like so much about it is that it features mostly unknown artists, at least from an underground perspective. There are so many good electropop/synthpop acts out there, but many of them have not made a name within the "dark scene", either because they are too obscure or because they are considered too mainstream. The electropop/synthpop scene is pretty much a scene of its own without being tied to the gothic subculture. Not every act within this genre sounds like Depeche Mode or Kraftwerk, anyway.
As always, the main CD features artists that have never before been featured on the main CD of an 'Electropop' compilation. I had never heard of any of the acts that are included on the main disc of 'Electropop 18'. Unfortunately, I'm rather disappointed with the overall result, especially compared to the other 'Electropop' compilations that I reviewed in the past. Most tracks on compilation #18 just don't work for me. The only one I truly like is 'Here And There (Mind Machine Extended 12" Mix)' by Mind Machine, which is a catchy sing-along song with lovely vocals. I also think that the intro to Cosmicity's 'The Anger Remains (Extended Remix)' is neat, as it's very well produced and (re)mixed (unfortunately, the rest of that track/remix is not as good). Furthermore, I can appreciate the tracks by Marco Gahrig ('Create Yourself (Extended Version 2020)'), Moderns ('Figuratives (Version)') and Mostly Harmless ('Fading (Extended Version)'), but I wouldn't say that they are great. The majority of the tracks on this CD is mediocre in my opinion. And I hate to write this, but some tracks are downright terrible. Antilav feat. Infy ('Somewhere (Extended Version)') reminds me of L'Âme Immortelle, except that the guy can't sing (also, this track doesn't sound like electropop at all; it's club electro). 'Games (Extended Version)' by The Safety Word is boring and goes on forever. But the worst track is 'Gravity (Deep State Remix)' by The Transistor Brothers, which is cringeworthy both music-wise and vocal-wise. I don't know if it's the song or the remix, but it sounds like an arcade. So no, I'm not really convinced about the main CD this time. If I would have to rate it separately, I would give it a rating of 70/100 at best.
The first bonus CD-R contains additional tracks which appeal more to me. I particularly like the catchy contributions of Climate Zombies ('The Cloud (Digital Madness Mix)') and eleKtroFish ('The Void (Inertia Mix)'). 'Featherlite' by Darwinmcd & Mark Bebb is a beautiful, sensitive song within the higher male vocal range. And 'You're Not The Only One' by Haberdashery and 'Feel So Alive (High Mix)' by London Exchange feature subtle guitars and would be perfect for radio play (you got to love the "woo-hoo-hoo" part in the latter track). Actually, the whole disc is a treat to the ear. I think it's so much better than the main CD.
The second bonus CD-R is dedicated to Nature of Wires remixes. This UK band is a highly prolific remixer in the electropop/synthpop scene. Its remixes are usually upbeat and characterised by futurepoppy elements. I'm really impressed with the band's remixes for Berlyn Trilogy ('Domus Aurea') and The Rude Awakening feat. Bridget Gray ('Fuck Puppet'), which are clearly aimed at the dancefloor. I'm also really digging the remixes for Jigsaw Sequence feat. Kay Burden ('Never!') and Scyia feat. Marie Williamson ('Alone'). I don't like all the tracks on this disc (for example those by Defeat, This Human Condition and Vogon Poetry), but Nature of Wires is without any doubt a professional and skilled remixer.
The third bonus CD-R is centered around the German label Electro-Shock-Records. Not everything on this disc could be qualified as electropop/synthpop. The contributions of Blind Vision ('You Don't Know Me'), Eon: Aurora ('Alien Occupy (Invasion Edit)'), Framework ('Contact #9') and DZ ('Eternity') are closer to electro; the latter track even being old-school dark electro. However, there's also a selection of electropop/synthpop, including a few Kraftwerk-like vocoder tracks: 'Transmission (Extended Version)' by Deutsche Bank, 'Fahrmaschinen' by Microwelt and 'Reakton (HPSR3D Mix)' by Reakton. This disc is a bit hit-and-miss, but 'Wheels In Motion (KellerTechnik-Remix)' by Elegant Machinery is a real gem. I also really like the Eon: Aurora and Reakton tracks.
The fourth bonus CD-R also contains additional tracks. Once again, the boundaries between electropop/synthpop and other genres are fading here, with some tracks heading towards club electro (i.e. those of Mittelgarten and Wiegand) and others being surprisingly radio-friendly (in particular 'Soundcloud Warrior' by Nick Ray). However, the most remarkable songs are 'A Final Scent (Adoration Destroyed Remix)' by Missing in STARS, which sounds more alternative than electronic, and 'Submission (Orlando Mix)' by Neuropa, which could have been a new wave hit if it had been released in the 80s. Both are my favourites on this disc (along with the Wiegand track, which is very powerful), but I'm not really convinced about the rest. I appreciate that there are 2 tracks which are sung in a language other than English or German: 'Detstvo (!distain Remix)' by New World and 'Helgon (Scala Remix)' by Uncreated. But the first bonus CD-R is better.
In sum, 'Electropop 18' may not be the best compilation from the series when it comes to the main CD, but the bonus CD-Rs make up for that. But you have to hurry, as the 'Super Deluxe Edition' is nearly sold out (it's limited to 75 copies only). It may also be interesting to know that the next 'Electropop' compilation will be released on 28 May and that the limited edition can already be pre-ordered.
Marjolein LAENEN
05/04/2021
---