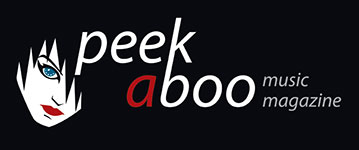 like this cd / digital review
---
PYRROLINE
Struggling
Music
•
CD / Digital
Dark Electro
[90/100]

Electro Aggression Records
10/03/2021, Marjolein LAENEN
---
Dark electro enthusiasts are being spoiled these days. While the virus keeps raging and disrupting our daily lives, some very good music has already been released in the first 2 months of the year. The new albums by Fïx8:Sëd8 ('The Inevitable Relapse'), g.o.l.e.m. ('No Fate') and Seven Trees ('Dead/End') have all been praised within the old-school electro community. The latest one in the series is 'Struggling' by Pyrroline, which came out on 14 February. A deliberate choice, as band members Arnte and Schmoun got married on Valentine's Day many years ago. It's their fourth album under the Pyrroline moniker (they used to call themselves Nordschlacht) and their finest to date.
It's no secret that I have always adored this band. When I got a chance to review 'Ruins Outlast' in 2013, I was sold right away. Pyrroline's music is highly melodic and has an intrinsic sadness, which is unparalleled in this genre. 'Ruins Outlast' had a post-apocalyptic theme with many references to 'Terminator', which happens to be one of my all-time favourite franchises. 'In The Dawn Of Freedom', which followed in 2017, was also good but different. It was centered around the Croatian War of Independence and had more of an EBM feel. It seems this band has a habit of releasing an album every 4 years, as there is an equal lapse between 'Struggling' and the previous one. This time around, the lyrics have been inspired by or taken from various authors / poets, including Edgar Allan Poe, T.S. Eliot and William Blake, as well as the Holy Bible. Not exactly something you would associate with the dark electro genre, which is another reason why I think this band is unique and deserves respect.
'Struggling' is the first Pyrroline album that got released as a 2-CD digipak. I'm still wondering why that was not the case with the previous 2 albums that also got a release on Electro Aggression Records (a label known for including a bonus CD with almost every title). The first disc - the actual album - is very good. I have always had a soft spot for the band's intricate melodic arrangements and Arnte's unintelligible whispering-like vocals. On this album, both have been taken to the next level. The melodies and vocal effects on 'Struggling' are haunting, most notably in 'Suffer', 'The Grave' and 'Nothing Besides You (Psalm 73)', which are my favourite tracks ('Suffer' goes straight through my heart). There is just so much emotion and melancholy in these tracks, more than in any of Pyrroline's previous work. The beautiful album artwork reflects the general mood: a ship in distress under a dark sky. I also really like 'Chaos & Order', which has a bit of an "industrial" feel in the beginning (the Chaos part), but turns into a more soothing song later on (the Order part). The contrast between Arnte's heavily distorted vocals and Schmoun's clean vocals in that track is mesmerising. Speaking of Schmoun: I'm glad that she is singing again on this album, as her vocals were absent on the previous one. Aside from 'Chaos & Order', you can also hear her in 'Stop Acting So Small', 'My Rebirth' and 'The Divine Image'. Personally, I prefer male vocals in electro/EBM, but she definitely has a good voice.
The second disc - the bonus CD - features 3 other new songs, including 'State Of Things', which has some really nice vocals. The rest of the CD is filled with remixes by fellow old-school electro artists like The Opposer Divine, Placebo Effect and Sleepwalk. Unfortunately, I'm slightly disappointed with how most remixes turned out. The bonus discs on EAR releases are usually very nice, but something seems to be lacking on this one. It's not like the remixes are bad, but most of them leave me indifferent. However, I really like the Fïx8:Sëd8 remix of 'Battleground' (which sounds like an upgrade to an already good song) and the Amorphous remix of 'Chaos & Order' (which is the most refreshing remix in my opinion). Maybe it's because I have heard so many remixes in the last 20 years, but I'm not easily impressed or satisfied. Which is a pity, because I would have given this album a rating of 95/100 if only the bonus CD had convinced me a little more.
Nonetheless, 90/100 is still a very good end result. I highly recommend 'Struggling' to anyone who's into dark electro. Pyrroline is one of the best contemporary bands in this genre and this album is nothing short of a gem.
Marjolein LAENEN
10/03/2021
---