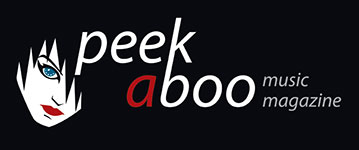 like this cd (ep) review
---
MARTIN L. GORE
The Third Chimpanzee E.P.
Music
•
CD (EP)
Electro
•
Minimal
[90/100]

Mute
27/01/2021, János JANURIK
---
Martin L. Genius, as his fans call him admiringly, announces his return with a 5 track EP called "The Third Chimpanzee". The musical mastermind behind the cult band and Rock & Roll Hall Of Fame awardee Depeche Mode is going to publish his new musical work shortly. I had the opportunity to take a first listen to Martin Gore's follow-up to his last instrumental album "MG", which was released back in April of 2015. Here you can read my thoughts about Martin Gore`s forthcoming solo-record to be released on the 29th of January via Mute/[PIAS].
One of my favourite musicians and heroes, Martin Gore, will be 60 years old later this year. It`s difficult to summarise his vast oeuvre as he`s been in the music industry for the last four decades and he`s still active in making music. Anyway, let`s give it a try. He was just a good pupil at the St Nicholas Comprehensive in Basildon, Essex, a bookworm who spinned the old vinyl collection of his parents and he discovered the world of rock & roll. Gary Glitter, John Lennon, Marc Bolan and David Bowie were among his heroes and first musical impressions as he stretched his fingers to play some guitar chords. And then came Kraftwerk and our Martin bought his first synthesizer. And the rest is history.
Composition Of Sound, later known as Depeche Mode, was only intended to play small gigs for a couple of local fans and to get maybe one hit played on the radio. This one hit was penned by Vince Clarke and the hits just kept coming and coming… even without the helping hands of Vince.
Martin also had that Midas touch like his former bandmate Vince, and there was no stopping them. Depeche Mode became world famous and the curly top composer found himself on the covers and on the posters of many teenage magazine. The shy guy from Basildon had become a star and a teen idol over night. And a gay icon as well - inspired by Billy Idol`s semi naked leather look at the time and Berlin`s 80s S/M scene too.
The Basildon Four - okay, Alan Wilder was from Hammersmith, London - first filled theatres in the UK then sports centres through Europe and from the late 80s stadiums in the US too.
In the next decade the synth poppers became synth rockers and, after the departure of Alan, Martin turned more and more to minimal electronics. Here we can immediately think of his DJ sets and solo works from the current decade, like "Counterfeit2", "MG" or the collaboration with Vince Clarke (under the moniker VCMG), "Ssss".
Coming to terms with traumas was always inspiring for Martin Gore. Just think of his divorce from his first wife ("Precious") or his take on the Trump and Brexit era ("Where`s The Revolution").

Now we`re all deeply shocked by the Covid-19 pandemic and its effects - and so is Martin Gore.
Since he`s one of the third chimpanzees as well. And we`ve just arrived at the subject-matter because "The Third Chimpanzee" is the title of his soon to-be-released new EP on Mute [PIAS].

It`s also the title of a 1991 book by academic and popular science author Jared Diamond, full of provocative ideas - just like in Martin`s musical journey to his mind, to his current fears.
Sometimes when you`re deeply hurt, you just start howling inarticulate - like the monkeys in the jungle. And that`s exactly what Martin did in his Electric Ladyboy recording studio in Santa Barbara. At least in regards to the vocals on his new EP. You`ll think that what you hear is something not human-induced. "The first track I recorded had a sound that wasn`t human." - he explains. "It sounded primate-like. I decided to name it "Howler" after a monkey."
https://youtu.be/ZpXehVET5jU

"Howler" is one of the most important tracks on this heavyweight electronic record, full of minimalist electro-punk sound. Monotone and raw on the one hand - building slowly and full of imperceptible details on the other hand. Martin Gore`s music will take you to the depths of his depressions but at the end there is a light. Maybe therefore the last track on his mini-album is a reprise of "Howler". It underlines that sweet-sad end melody (just think of those fanfare sounds on "Love In Itself" from 1983), which is so typical for so many Depeche Mode songs. But let`s make it clear, it`s not a compilation of possible demos from a forthcoming Depeche Mode album. It`s dark, it`s techno but it`s only Martin on his own with his synthesizers, trying to be creative during these Covid times. It`s an interesting avant-garde record and it`s recommended to listen to it via headphones or on high quality speakers.
Finally a few words on the artwork of Martin Gore`s solo record. It`s perfectly matching with its title because it was made by a capuchin monkey named Pockets Warhol, who is known worldwide for her paintings. Cool, isn´t it?
Just as cool as the monkey-made artwork is the pre-release Facebook event from Martin Gore, which will be held on the 28th of January: https://www.facebook.com/MartinGore
Martin Gore – The Third Chimpanzee EP (to be released 29 January, 2021 by Mute/[PIAS])
01. Howler
02. Mandrill
03. Capuchin
04. Vervet
05. Howler's End
János JANURIK
27/01/2021
---