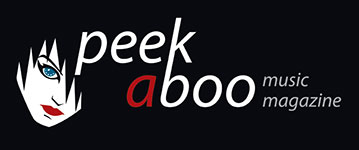 like this vinyl / digital review
---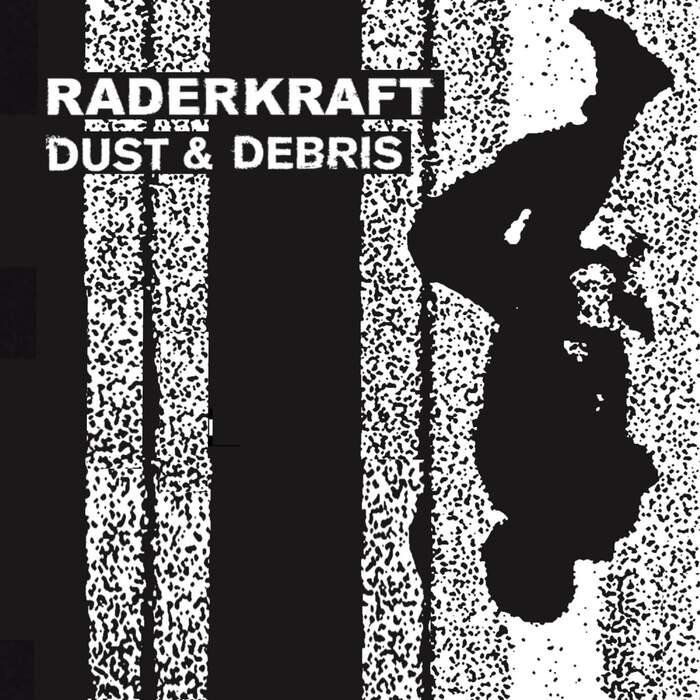 RADERKRAFT
Dust & Debris
Music
•
Vinyl / Digital
EBM
•
Minimal
•
Synth Wave
[91/100]

Wave Tension Records
29/06/2021, Jurgen BRAECKEVELT
---
Dutchman Willem Stinissen, under his moniker Raderkraft, already hit a nerve with his EP "Smart Control" released in 2019. On Wave Tension Records, "Dust & Debris" will be released on June 22, 2021: 4 dark tracks that cut even deeper into your flesh than the previous work.
Raderkraft does not shy away from current affairs and global issues. As with previous work, there is little vocal input on this new masterpiece, but instead samples are used, mostly from the media.
"Crack Epidemic" highlights the devastating impact of heavy drug addiction as if it were a lecture on the subject. The howling synth melody sounds like a cry for help, laced with interpretation from an American reporter who highlights every facet of drug addiction. The violence and crime, the devastating impact on health and disrupted families, the strain on the welfare sector.
Another global issue that led to large marches and student demonstrations in 2019 is the climate issue. "Greta's Speech" makes Miss Thunberg's message resonate even more. In an Anne Clark-like atmosphere, we are once again presented with Greta's proclaimed words supported by a sparse rhythm section and ditto synths. Again, the icy cold embraces us when we hear how the imminent demise of the world is announced by a 16-year-old. Undoubtedly haunting.
Nuclear threat has also not disappeared from Raderkraft's radar. The dormant fear of this possible global self-destruction if someone decides to unleash a nuclear war pierces through on the third track "Atomic Warfare". You don't get cheerful from the dark melody that carries the sampled speeches here as well. The suffering of Hiroshima, the hundreds of thousands killed as a result of the atomic bomb and the radiation sickness afterwards. The message is musically translated and the bombs fly around your ears at the end, right up to the detonation.
The final threat that passes in review is terror. 9/11, the crying, the crashing sound when the planes penetrated the World Trade Centre, all put in a great EBM jacket. That, in a nutshell, is the fourth track "Dust and Debris." The cadence of the song reflects the disbelief at what happened then: the turmoil is palpable, the panic equally so. The global shockwave full of incomprehension and fear blows heavy bass and live coverage into your ears without ever looking back.
Raderkraft once again lashes out violently with this EP. The themes they present and the way they are elaborated musically, hit hard. This EP is both musically and historically relevant. We take a moment to consider what homo sapiens is capable of. Willem does this in his own powerful way on this "Dust & Debris": chilling and catchy, with minimal synthwave to EBM.
The EP appears digitally and on vinyl, the latter at 250 copies.
Hurry to Bandcamp to get your copy.
https://wavetensionrecords.bandcamp.com/album/dust-debris
Jurgen BRAECKEVELT
29/06/2021
---
De Nederlander Willem Stinissen raakte met zijn project Raderkraft onze gevoelige snaar al met zijn in 2019 verschenen EP "Smart Control". Op Wave Tension Records verschijnt op 22 juni 2021 "Dust & Debris": 4 donkere tracks die nog dieper in je vlees snijden dan het voorgaande werk.
Raderkraft schuwt geenszins de actualiteit en mondiale vraagstukken. Zoals bij eerder werk is er op dit nieuwe meesterwerk weinig vocale inbreng, maar wordt er gebruik gemaakt van samples, vooral uit de media.
"Crack Epidemic" belicht de vernietigende impact van zware drugsverslaving alsof het een lezing was over dit onderwerp. De meehuilende synthmelodie klinkt als een noodkreet, doorspekt met duiding van een Amerikaanse reporter die elk facet van een drugsverslaving belicht. Het geweld en de misdaad, de verwoestende impact op de gezondheid en ontwrichte gezinnen, de druk op de welzijnssector.
Een ander globaal probleem dat in 2019 leidde tot grote marsen en studentenbetogingen, is het klimaatprobleem. "Greta's Speech" laat de boodschap van juffrouw Thunberg nog eens extra weerklinken. In een Anne Clark-achtige sfeer krijgen we de gedeclameerde woorden van Greta ondersteund door een zuinige ritmesectie en dito synths nog eens in de maag gesplitst. Ook hier omarmt de kilte ons als we horen hoe de nakende ondergang van de wereld wordt aangekondigd door een 16-jarige. Beklijvend, zonder meer.
Nucleaire dreiging is ook nog steeds niet van de radar van Raderkraft verdwenen. Het sluimerende angstbeeld van deze mogelijke wereldwijde zelfvernietiging als iemand beslist een nucleaire oorlog te ontketenen dringt priemend door op de derde track "Atomic Warfare". Vrolijk word je niet van de donkere melodie die ook hier de gesampelde speeches draagt. Het leed van Hiroshima, de honderdduizenden doden ten gevolge van de atoombom en de stralingsziekte achteraf. De boodschap is muzikaal vertaald en de bommen vliegen je op het einde rond de oren, tot de ontploffing toe.
De laatste dreiging die de revue passeert, is terreur. 9/11, het gehuil, de dreun toen de vliegtuigen het World Trade Centre penetreerden, maar dan in een geweldig EBM-jasje gestoken. Dat is in het kort de vierde track "Dust and Debris". De cadans van het nummer geeft het ongeloof weer bij wat er toen gebeurde: de onrust is voelbaar, de paniek evenzeer. De wereldwijde schokgolf vol onbegrip en angst blaast loodzware bassen en live verslaggeving zonder omkijken je oren in.
Raderkraft haalt ook met deze EP weer heftig uit. De aangehaalde thema's en hoe die muzikaal worden uitgewerkt, hakken er stevig in. Deze EP is tegelijkertijd muzikaal én historisch relevant. We staan weer even stil bij tot wat de homo sapiens in staat is. Willem doet dat op zijn eigen krachtige manier op deze "Dust & Debris": kil en pakkend, met minimal synthwave tot EBM.
De EP verschijnt digitaal en op vinyl, die laatste op 250 exemplaren.
Rep je naar Bandcamp om je kopie bemachtigen.
https://wavetensionrecords.bandcamp.com/album/dust-debris
Jurgen BRAECKEVELT
29/06/2021
---