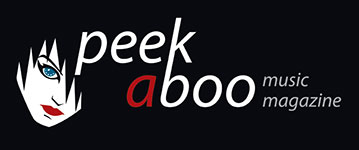 like this cd / digital review
---
POTOCHKINE
Sortilèges
Music
•
CD / Digital
Darkwave
•
Electro
[85/100]

Self-released
21/04/2021, Peter DOLPHEN
---
Danceable weird French shit... That's the first thing that comes to mind when I hear Potochkine, a project which is rather an artproject than just music.
After a first release in 2018 (Potochkine, on Data Airlines Records), this duo (she, the enchanting voice and he, the hardware beast) wandered the globe, with gigs in Peru, Canada and Europe to prepare the release of their first single Pogo, a call of 150 BPM to start a revolution. A prelude in style for an album that is meant to be a statement: we should act and stand up, not react and follow.
The dark but trancy beats take you on a comfortable trip while the bewitching voice adds just a frightening, edgy 'je-ne-sais-quoi' that actually makes you feel the opposite: rather uncomfortable... It's almost like a biblical sermon that descends into your brain. It goes deeper and further than the average darkwave or EBM-band. Also the vocals in French beef up this feeling. It's not the cold and sharp German lyrics or the omnipresent English, but a romantic and attractive French voice that attires you to listen.
I like this contradiction and enjoy the experience. Now it's your turn to let this danceable weird French shit soak into your head... Don't be afraid: you might like it!
Last small detail: also available on cassette!
Peter DOLPHEN
21/04/2021
---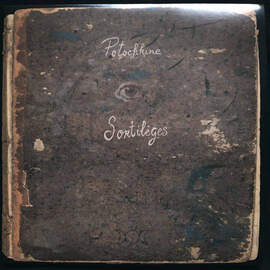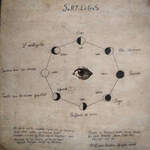 ---