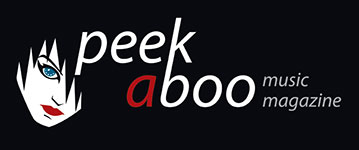 like this cd review
---
KILL SHELTER
Asylum
Music
•
CD
Dark Wave
•
Darkwave
•
Gothic
•
Gothic Rock
•
Post Punk
[100/100]

Metropolis Records
07/09/2022, Charles "Chuck" MOORHOUSE
---
This is Goth. Even within the scene, "Goth" means different things to different people. That's the beauty of Goth. It's a lifestyle. It's an aesthetic. Musically, it encompasses a broad spectrum of dark pursuits. Nevertheless, certain emblematic sounds embody the entire genre. All at once, they conjure the vast sonic catalog; what it sounds like; how it feels; and what it says about the subjects of each track, the artists, and the listeners. It doesn't fall into one of the multitude of worthy subcategories. It's not "Gothic Rock." Nor "Cyber Goth." Or "Dark Electro" or "Darkwave" or "Synthwave." But it captures the whole of those and more so that when you hear it, you simply think, "this is Goth." And so it is with Asylum from Kill Shelter released on Metropolis Records in the United States in July 2022.
Kill Shelter is Peter Burns. Continuing his penchant for phenomenal collaborations, Asylum includes tracks along side Stefan Netschio (Beborn Beton), Agent Side Grinder, Ash Code, William Faith (The Bellwether Syndicate), Ronny Moorings (Clan of Xymox), Valentina Veil (VV & the Void), and, of course, Antipole.
Each song on this album expands into the room like so much thick, charcoal-gray smoke. "Time Will Come" opens the album at breakneck speed, unleashing a vengeance for which we know not the cause. The song lets us know from the outset that we've already doomed ourselves. "In This Place" reverberates and pounds the dark recesses of our minds. Hope and dreams collide while aspirations are cast aside. It's a grim reality that at least you can dance and sway your way through. Valentina Veil's crystalline vocals sparkle far above the droning bass to heights that not even the swirling guitars can reach. "Buried Deep" digs through the top soil in search of subterranean gloom. Earthly pleasures conveyed by a lover's touch get discarded by the bitter betrayal of loss. "Crossing Borders" is a brief, ethereal and haunting interlude as footsteps hasten across sandy, rocky terrain, presumably near midnight under the full moon. Then the club-worthy, bombast of "The Necklace" explodes out the speakers. Exploring coping techniques, "The Necklace," makes this perhaps the most powerful track on a powerful album. Next, things get out hand when reckless sheep intentionally "Feed the Fire" of turmoil. The song rocks while also lamenting what society has lost. Legendary William Faith croons romantically on "Cover Me." It's a heavy, deep, but pretty song longing for love as near psychedelic distortion warbles the background. "All of This" showcases Ronny Moorings and the Clan of Xymox influence is strong, complete with beats stopping and falling off a cliff before reappearing right where they left off. The US release finishes with a wall of sound in "The Cage," letting us know that our time has indeed come.
Charles "Chuck" MOORHOUSE
07/09/2022
---