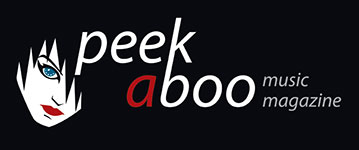 like this cd / digital review
---
ALIEN VAMPIRES
Evil Twin Ep
Music
•
CD / Digital
Dark Dystopic Industrial
•
Dark Electro
•
Gothic
Alfa-Matrix
17/11/2018, Kevin BURKE
---
Lovers of industrial-goth, welcome to your playground as Alien Vampires will bring listeners on a roller coaster of ecstatic-despair in a desolate future wasteland.
The perverted themes are ripe in their latest Ep release, "Evil Twins" one halve of two simultaneous releases, the second "F@#k The Revolution Bring On The Apocalypse". However on "Evil Twins" the band pull you kicking and screaming into an electronic-violent world using songs you will become highly addicted to.
For over a decade the band have slithered under the surface of mainstream conventional music fearlessly exploding their demonic soaked beats, on the opener; "Ready To Die" the song cycle instantly erupts with beats and synth-channeled directly into the senses.
The vocals are creepy to begin with but shifts into a highly singalong chorus which gives an very even balance to the track. As we continue with a trance introduction to "F@#k Borders" an obvious political stab at the state of the U.K and even U.S which overloads the media at present, the smooth lyric style here makes it the standout track of the four. The distorted vocal line which heralds "Bring On The Apocalypse" is the only line of this hardcore-instrumental, a track which acts as a soundtrack to some riot which has exploded.
The remixes of those which makes up the second half of the Ep are not so much an improvement but act as an extension to the original themes creating a statement that the electronic revolution mirrors the lowest points of society perfectly.
Kevin BURKE
17/11/2018
---