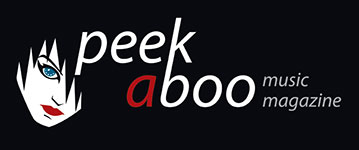 like this cd / digital review
---
HATCHLING
Alpha
Music
•
CD / Digital
Electro Wave
•
Electronics
•
Electropunk
[80/100]

Wool-E Discs
08/11/2018, Kevin BURKE
---
The Hatchling's style of electronic-acrobatics has come to fruition with their latest release the aptly titled 'Alpha', a collection of window-rattling intensity without a guitar power-chord in sight.
The Belgium based three-piece are not so much riding the wave of popular synth-punk but more so forging their own unique route bypassing the standard rule book. Over a mere six tracks the band compress all the elements which define them, their message and the direction in which they are fearlessly heading is on display and breathing.
From the start as the first track, and appropriately titled "Birth" begins with an ambient glaze which takes us along a swirling journey into the title-track, the vocals delivered in a nostalgic punk-style making it wholly accessible; "I find myself halfway to mars again".
You may be forgiven for dismissing it as a throwback to the 80s soundtrack-times with those heavy Vangelis themes, 'Bladerunner' springs immediately to mind, but there is a lot more here on offer and as it segues nicely into "Cosmic Dump" a more intense vibe lifts.
Flowing into "Eleqtrobats Are Go", the call to arms in the middle of the Ep as the band digs into the dark elements of society with a programmed assault of electronic wonderment. The final two tracks "Hysteresis" and "Squidbot" keep well within the flow of the collection, the latter a frenzied drum-beat attack to close proceedings.
This is very interesting stuff, a very clever and enjoyable use of synthesizers, the songs are not long but instead, sharp and delivered with a fresh perspective each time.
There is no feeling of one track being parallel to the next, each one is in itself original sounding, clocking in at just under fourteen-minutes the downside to this adventure is its short nature but you are immediately left with the encouragement to play it again, which is the appeal of 'Alpha', perhaps this is the first part of a larger project by Hatchling and there are further thrills to come.
Kevin BURKE
08/11/2018
---