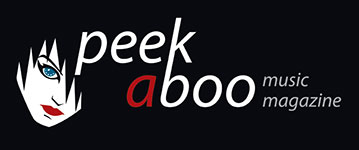 like this cd review
---
SECTION 25
Elektra
Music
•
CD
[80/100]

Klanggalerie
28/10/2018, Paul PLEDGER
---
In 2016, a certain multi-millionaire rapper and producer chose to grace his Life Of Pablo album with a carefully curated snippet of a track by Section 25. As unlikely as this all seemed at the time, the choice of sample makes perfect sense - FML included a loop of founder singer Larry Cassidy's world-weary vocal from the track HIT and history, after a fashion, was made. For the Blackpool quartet, there's a whiff of irony that comes with this brief dalliance with fame - for nigh-on forty years, Section 25 have been mining a seam that has covered off post-punk, electronica, electro and floor-fillers, yet rarely supplied themselves with a 'hit', until West was supplied with a 'Hit', so to speak.

Two years on from Kanye and some five years after their last studio-album, the North West's nearly-girls-and-boys return to ploughing the familiar furrow of occasional gigs and even less frequent song-writing product with Elektra. For the most part, it's certainly been worth the wait.

Pitched somewhere between the pastoral atmospherics of Love and Hate and the understated Nature and Degree, album number nine returns to the band's partly DIY ethos with the help of long-term engineer and producer Alan Gregson and drummer Vin Cassidy. By turns upbeat and melancholic, the wistful vocals of Beth Cassidy permeate most of the set, while real drums, ambient synths and an unfussy arrangement are the order of the day.

Where previous album Dark Light sported some jaunty remixes courtesy of Outernationale aka Derek Miller, Elektra is a more contemplative set when taken as a whole. There is certainly the same creative fire and brimstone that stoked the departed Cassidys, Larry and Jenny. Lead track Laid Back is just that - reminiscent of From The Hip's The Process or early 12" The Beast, the somewhat hazy synth backdrop and half-speed drums form the perfect foil for Beth's ethereal sigh that's more suited to soaking up sun, beers and solitude rather than urban landscapes. The same atmosphere repeats on Floating Sun and the aforementioned FML (despite the "fuck my life" lyric).

Other highpoints include the insistent and psychedelic epic This Is The Life, the sprightly pop-wave of Chase The Blue and the rather glorious Creatures, a damning musical indictment of the human race. A couple of mid-album tracks rely on the band's early propensity for repetition and jam sessions but there's little to gripe about - Elektra is eclectic and electrifying.
Paul PLEDGER
28/10/2018
---