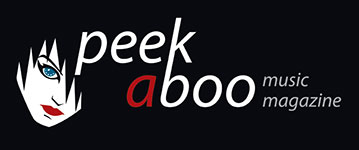 like this cd review
---
SECTION 25
CLASSICS: Dark Light
Music
•
CD
New wave
•
Post Punk
[90/100]

Factory Benelux
07/11/2014, Paul PLEDGER
---
Incredibly through thick, thin and thick again, Section 25 have battled against all odds and turned out an eighth studio-album that sounds as wholesome and as rewarding as their first.
Dark Light is the first album without founding frontman and lyrical lynchpin Larry Cassidy, who sadly passed away almost three years ago to the day of the album's release date of 25th February. I'm sure the significance has been mapped out - Larry would certainly have approved of his daughters' ability to turn a tune on a sixpence and craft, what is essentially, an upbeat 50 minutes.
Right from the off, Dark Light transmits ripples of optimism and hope with opening song World's End, a brooding but pretty slow-paced song with Bethany's honeyed vocals easing the band into an adagio of pulsating synths and trademark atmospherics. But if you think the new Section 25 template is comprised of breezy melancholia, feast your ears on new single My Outrage (pictured). Brimming with largin'-it synth-hooks and a spirited backbeat, it's probably their most epic effort since Crazy Wisdom or Back To Wonder.
Whilst there isn't a Hilltop or a New Horizon here, Dark Light, as an album is all about hope and moving on, so much so that bassist Stuart Hill had left by the time the album went to press. New member Jo (another Cassidy) now completes the line-up which is by turns, a little more feminine (obviously) and poppy, but in a good way. As one man curtly observed many years ago, "you can't be a fucking punk all your life".
Producer and collaborator Derek Miller (Outernationale) has applied deft touches to the usual dense layers and has helped create a punchier sound throughout. Perhaps the biggest changes have befallen Colour Movement Sex and Violence and Inner Drive. Originally released as part of 2011's Invicta EP, the originals were charming electro-pop requiring refinement - here, they don't. Inner Drive is a triumph now, although I still prefer the original mix of CMSV (a radio version would make this unbeatable).
Newer songs Pitch Black Box (which deals with trolling idiots who plague social networking sites) and 78 are perhaps the other highlights on the album, while only the still-decent Letter to America and Memento fall short of the high standard set by the first seven songs. Extra tracks in the form of a shuffle-arse dub mix of CMSV (taken from their recent split 12" with Stereograph) and a 2013 re-rub of From The Hip track Program For Light, add to the value without sounding like afterthoughts. The distinguished sleeve has been designed by Peter Saville and looks at odds with its contents - another great Saville creation, then.
Anyone who wrote off Section 25 when founder Larry passed away, should be utterly ashamed. This is a belter.
This review also appeared on Flipside Reviews
Paul PLEDGER
07/11/2014
---