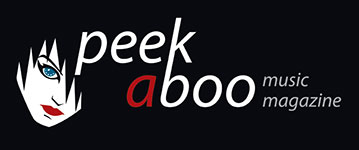 like this cd review
---
SECTION 25
CLASSICS : From The Hip
Music
•
CD
New wave
•
Pop
•
Post Punk
[100/100]

Factory Benelux
09/10/2014, Paul PLEDGER
---
In stark contrast to Factory Records' minimal promotional activity for this album in 1984, the newly-revived Benelux imprint has lined up a double-CD issue to celebrate From The Hip's 30th anniversary, plus a companion orange-vinyl 7" of Reflection (Young Image) (also included here) with a new b-side Chance (not included here) AND a super t-shirt based on the original sleeve to monster club 12", Looking From a Hilltop. It's VERY orange and a potential rival to those expensive hi-viz cycling jerseys (mine's going to Scotland for my charity ride at Easter).
Anyway, I digress. Put simply, From The Hip is perhaps one of the most important electro-rock albums of all time. It's certainly one of Factory's greatest moments and came very close to rivalling the band's chums New Order's then landmark album, Power Corruption & Lies, if not for the music then certainly for the toys used to make it. With NO's Bernard Sumner part of the production helm with ACR's Donald Johnson, it's perhaps not surprising how fresh this all sounded 30 years ago and still does today. It's also not surprising to recall the lazy comparisons to New Order made by a few journos at the time. Hey journos - you can still fuck right off. From The Hip sounded like Section 25, not New Order.
And it still sounds like Section 25 today. From the moment The Process blissfully rolls into view, it's like the fog of a heavy day begins to clear and enlightenment takes its place. This is no hippy shit - think Neu, Eno or Foxx - and before long, you're halfway to reaching the next peak which is the evergreen club-hit Looking From a Hilltop. No matter which of the six versions you pick on this double-disc package, there's something exciting to glean from them all. There's a funky demo instrumental that doffs a respectful cap to Giorgio Moroder and French astro-disco crazies Space, the recent hypnotic (and essential) Stephen Morris remodel known as Another Hilltop (Kraftwerk, LCD Soundsystem, Factory Floor-a-go-go) and the behemoth of black dance clubs and radio, the Megamix. I'd put money on that version being an influence for subsequent acid-house exports (soon to be spun, somewhat ironically, at the Hacienda).
There really isn't a duff track on the main album - even the bullish, priggish Prepare To Live sideswipes its own admittedly pretentious song-title by retaining something of the old punkier S25 and copping a feel of the all-new sounds constructed here. Then there's Program For Light which judders and shudders to a full-throttle instrumental climax all over the start of the ambient Desert, as sorrowful a vocal (from the late Jenny Cassidy then Ross) as you could ever hear. Then the ominous Beneath The Blade grinds its gears for six insistent minutes, paving the way for the out-of-beat introduction of the album highlight, Inspiration. If you fail to be moved by this exemplary slice of pretty electro-wave, you need trapping for sport.
On this explorative anniversary edition (in a grand wrap-around sleeve), you get the by-now familiar period singles Beating Heart (including the acid-squiggle version, pre-dating Chicago House by some two or three years), Back To Wonder (which I think could have fitted onto the original Hip) and a bruising pair of Dirty Disco retakes.
Disc two is the real USP here this time around - lots of hard-to-find demos from 1983, three BBC Session tracks from 1984 and an abandoned vocal version of Program For Light which, to these ears, has a droning bass-synth not unlike early Orbital (who have been known to borrow bits of the Blackpool band's catalogue). Oh and you'll break into a grin when you read about Mr Twatto in Sumner's witty sleevenotes - essays by Jon Savage and various Cassidys also included.
Never mind what Depeche Mode, Human League and even New Order got up to in the mid-'80s and what latter-day comparisons Sohn, Goldfrapp, London Grammar and the like are spending their ticket income on, Section 25's proper post-punk synth-pop groove-of-art is far more deserving of a purchase. From the hip indeed.
This review also appeared on Flipside Reviews
Paul PLEDGER
09/10/2014
---