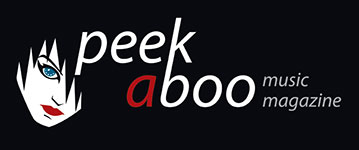 like this digital review
---
VARIOUS ARISTS
Quattroannidiversi
Music
•
Digital
Neofolk
•
New wave
•
Pop
•
Post Punk
[80/100]

ViVeriVive
15/02/2015, Wim GUILLEMYN
---
Four years ago ViVeriVive released the compilation L'ombra dell' azione. The label asked several artists to come up with an unknown song. I have to admit that all bands are unknown to me, but that makes it more exciting.
Zinalbo opens with Conoscere L' Acqua with an acoustic guitar as a lead, and added with violins and a nostalgic voice. Classic, but awesome. Faro is something totally different though as it is more a modern pop song, but with more character than most pop songs. Gio Fattoruso is acoustic rockpop, nicely done, but it doesn't protrude above the rest. Reazione Acustica has an 80s wavefeel, Rodolfo Toè is folk with a great voice, while Il Nostre Tempo Violento can be best described as postpunk with folkinfluences. This compilation is original and worth checking out. The fact that everything is sung in Italian makes it even a bit exotic, although you can't put it into one category. Stuff for those who like a varied compilation!
http://viverivive.bandcamp.com/album/quattroannidiversi
Wim GUILLEMYN
15/02/2015
---
Vier jaar geleden bracht het collectief ViVeriVive de compilatie L'ombra dell' azione uit. Het label vroeg aan de deelnemende muzikanten om een onbekende compositie voor deze compilatie te leveren. Eerlijkheidshalve moet ik bekennen dat ik geen van de artiesten ken, maar dat maakt het des te spannender…
Zinalbo opent met Conoscere L' Acqua, een song die drijft op een akoestische gitaar, strijkers en een nostalgische zangpartij. Mooi en klassiek gemaakt. Faro tapt uit een heel ander vaatje, want hier krijgen we een popachtig liedje met modern slagwerk, wat gitaar en saxofoon: een geslaagde track die toch meer diepgang biedt dan de meeste popnummers. Gio Fattoruso brengt dan weer een akoestische rockpopsong, daar is niets mis mee, maar ook niets speciaals aan.
Reazione Acustica laat met Hannover de wave uit de jaren'80 herleven. Rodolfo Toè doet me denken aan kleinkunst, met vooral een aangename stem. Il Nostre Tempo Violento klinkt een beetje als een folkachtige postpunkband, een groot contrast met het voorgaande nummer.
Deze compilatie is origineel en zeker de moeite waard om eens te beluisteren. Het feit dat het allemaal in het Italiaans wordt gezongen, laat het wat exotisch klinken. Deze compilatie is moeilijk in één bepaald hokje/genre onder te brengen. Je moet dan ook een een brede muzieksmaak hebben om deze verzamelaar te waarderen, maar ondanks die verschillen is dit toch een mooie coherente verzameling.
http://viverivive.bandcamp.com/album/quattroannidiversi
Wim GUILLEMYN
15/02/2015
---