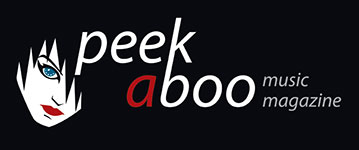 like this cd review
---
VARIOUS ARISTS
Cultural Differences Vol 1
Music
•
CD
Avant-garde
•
Cold EBM
•
Cybergoth
•
Cyberpunk
•
Dark Electro
•
Dark Pop
•
Dark Wave
•
Dreampop
•
EBM
•
Electro Pop
•
Electro Rock
•
Future Pop
•
IDM (Intelligent Dance Music)
•
New wave
•
Synth Pop / Electro Pop
•
Synth Wave
[90/100]

Sub Culture Records
04/02/2014, Filip VAN MUYLEM
---
A compilation of 30 tracks, covering almost all artists signed to or distributed via Sub Culture Records. Mastered at The Cage by Martin Bowes. Oh, yeas, Martin: here we go!
This compilation couldn't start better as with 'Floodlight' from Shatoo, a real masterpiece! I reviewed it already earlier and it's always a big pleasure to hear it again! Hard Corps with 'Metal and Flesh' sounds more than a bit like a retro song: minimal wave with a cold EBM minded beat and a female voice that sounds a bit like the last Flesh & Fell. It's a nice one that can be played during parties! A nice discovery!

Another one that I reviewed recently is Naked Lunch, this time with 'Alone'. Once again I love their sound! This song has something magical, almost ethereal and a great retro guitar sound. The chorus is so great that I can almost directly sing along!

Technomancer brings 'D-MN (Zone Tripper RMX)' a great song with a high tempo and his typical space retro synth sound! It's also nice to hear him sing (I have heard a lot of his musical projects lately). I hope that If you don't know this band, you at least give it a shot after hearing this one... Another hero of many years is Attrition with one of their most recent songs 'One horse Rider'! Nice to hear it again (see the links at the end for more about this one).

Carlos Perón 'Der Komtur' is another great person who brings a nice song (danceable slow electro). If you don't know this one: give it a chance! Rosetti's Compass 'My Beloved' is another great electro minded song. The voice is not my style, but the music is nice, just as the nice melancholic slice! Touching the void 'In this together' is a great ballad, really top! Love the melancholic voice and the great piano! It's nice to hear a ballad on an electronic compilation!

Olley 'Race 'N'Roll' sounds a lot like Yellow and maybe I'm missing something here (but one can't know everything). Love the roaring guitars and the complete vibe of this strange song. It's not one of these straight songs that starts and ends in the same way and that's the beauty of this song! Engram 'What Am I (original 1996 version)' is a bit of a strange song, however it could be influenced by A Split Second and other similar electronic bands... So it's for the fans (but I'm not a fan).

John Costello's 'Cities in Question' is a great song, love the minimal wave and the melancholic sound. The cold male voice is blending in nicely! Cronos Titan 'Xerox Panache (Sub Edit) has a nice Arabic or is it Portuguese feel. The electro feel takes it at a higher level and on to the dance floor. I feel a mysterious vibe, wanting to know more about the band, but still: 18 other songs wait for me!

Chinese Detectives 'All You Ever Think About Is Sex' is a great minimal wave song with a catchy title. I'm pretty sure that a lot of people already know this song and if not: they will absolutely love it! Great chorus! Loooved it!

Zone Tripper 'Voyager (Edit)' has already been reviewed and this was the best song on the one I reviewed! Johnny Yen 'Bodies in Motion' is yet another minimal wave song, pretty retro, but this time the voice didn't move me, the music was great thou. Clockwork Orange 'Sensation Boys ('7') sounds nice, love the chorus and the lyrics. Lovers of poppy retro 80's songs will absolutely love this one, if they already don't know this one! I absolutely Looved it, so catchy!

Angst Pop 'Oedipus Rex 2012 (6 AM by Elec This!)': I knew this song and the original is very strong. This new version is also good, nice clubber! Has anyone already tried it out? It will be a success! Spoon Feed 'Rewinded (Single Version)' has a more samba minded rhythm and is a nice change of settings during this compilation. The sound is great too, a bit hypnotic and forcing you to move and start to dance! Downers 'Two Bicycles in Summertime' is another nice and timeless minimal Wave song with a funny vibe. Laboratory 5 'Crisis Core 2.0' is a bit harsher, more electro minded. Love the drums and the modern retro sound (I know it sounds weird to write it down like this, but you have to listen to it to understand my comment).

Posh 'Is Vanity Fair? sounds a bit like Alison Moyet versus Yazoo. Not bad, it's even a nice New Wave track with a nice vibe! I feel like as if I went back to the 80's using the back to the future track... The French Connection 'Catching Butterflies in the Dark' is not bad, the sound is really the synth sound from the 80's, just as the recording. I sense some 80's The Cure-influences in the synths and the electronic drums. The voice is not really my kind of voice, but in the end it's not bad at all and fits in well.

Famlende Forsok 'Kutt 23' gives us some strange hammering, music as if Dracula was in the studio and some German spoken word. I could call it avant-garde Industrial. Totally not my style, I wanted to skip it, sorry guys...

Johnny Yeng Bang! 'De Gale'. This band is clearly my style: love the retro New Wave sound with enough spielerei to keep it funny and good! This song makes me very happy and gave me a big smile! Great sound for a great song! Matchstick Sun 'You and Me ("7")' is a nice, happy pop song with a positive vibe and somehow an early David Bowie versus The Beatles sound (even in the voice). A catchy song and before you know you'll be singing all along!

Overgament 'Brothers of Doom' reminds me of Simple Minds, Fad Gadget and early Depeche Mode. This is nice electro wave with great guitars and a superb retro sound. I also love the more up-tempo ending! 'Horsemen 'And I wish' is more soundscape minded (retro space synth minded), a bit too slow for me. Rosegarden 'Peter and I (single Version)' sounds like L'Ame Immortelle, people who know me know that this is a great thing! Love the voice, love the sound, this is my cup of tea!

Dag Brandth 'One Night Love': I heard already the Shatoo rework of this one and now I can say that the rework version is so much better! You can hear clearly the 80's in this one, still a great one, but it needed a music upgrade, that's for sure! I hope that Dag doesn't send me an angry PM, but this is just the way it is: the song might be good back then, but with the Shatoo version it's impossible to go back! Sven Kalmar 'To The Tigers' is again a strange soundscape minded song, with a very scary sound (as if Halloween is coming). It's a bit of a strange choice to use this one as end song, but then again makes the Shatoo song sound so much better as intro!
It was great to get this compilation! I must say that I hope that some people don't mind that I don't know all the bands as good, but I gave them all an honest review (mostly without knowing the past). I'm pretty sure that the compilation will get enough listeners! I loooved it & it's always a nice way to get in touch with new music!
here's the bandcamp link for the fans:
https://subculturerecords.bandcamp.com/
Here is the shatoo review + interview:
http://www.peek-a-boo-magazine.be/en/reviews/shatoo-floodlight/
http://www.peek-a-boo-magazine.be/en/interviews/shatoo/
And here's Naked Lunch:
http://www.peek-a-boo-magazine.be/en/reviews/naked-lunch-glow-ep/
And here's Technomancer:
http://www.peek-a-boo-magazine.be/en/reviews/technomancer-system-failure/
And here's Attrition:
http://www.peek-a-boo-magazine.be/en/reviews/attrition-the-unraveller-of-angels/
http://www.peek-a-boo-magazine.be/en/reviews/attrition-narcissist-ep/
http://www.peek-a-boo-magazine.be/en/reviews/attrition-acid-tongue-remodel-ep-2014/
http://www.peek-a-boo-magazine.be/en/reviews/attrition-demonstro-1982-85/
http://www.peek-a-boo-magazine.be/en/interviews/attrition-mona-mur-joanna-dalin-ty-lean-ian-arkley/
And here's Zone Tripper:
http://www.peek-a-boo-magazine.be/en/reviews/zone-tripper-voyager-ep/
Filip VAN MUYLEM
04/02/2014
---