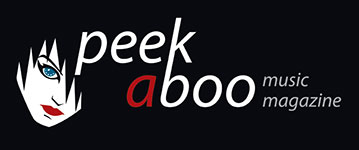 like this interview
---
SHATOO
We are working on the new single and the comeback-album!
18/01/2014, Filip VAN MUYLEM
photos: © Ixtlan
---
A while ago I got into contact with Roy (Technomancer) and at some point I got a tip about Shatoo. The first review I did made me want to interview them and the contact with the guys was really warm. It's very nice to know that they are working on more new stuff!
Logic start, from where does the name come and what does it mean?
Dag Brandth: It means absolutely nothing. We nicked it from a book with band suggestions from another band on the same label as us....
Can you tell us more about the early years of the band? How did you get started?
Dag Brandth: The first Shatoo album was originally a solo-album by Dag Brandth, but the record company felt it should be a band, so I was introduced to a couple of guys....and the band was conceived.
I read that you sold in Norway 100.000 copies of your first albums, you must have been a pretty well known band back than? Can you give us some more numbers on the people durings, Tv auditors...
Dag Brandth: We became quite big very fast, and it was a lot of circus for a 15-year old... I still do not remember much, but we did a lot of TV-gigs - remember I met Spagna and Desireless on the same night. Very funny indeed!
Why did the band stop after only 2 years?
Dag Brandth: Because we had a management that was too eager to milk the cow. I just emptied up. No songs were written willfully anymore... Kind of stopped itself, really...
How come you suddenly emerge after all these years? Is it hard to restart from scratch, as i suppose that a lot of things have changed during all these years?
Per Aksel Lundgreen: I contacted Dag about getting the digital rights for the two Shatoo albums + his solo-album "Tranquility" to my label Sub Culture Records, and when that was done, I suggested that Shatoo maybe should do another new single, just for fun.
Dag found some of his old demo's, and "Nothing That I Wouldn't Do" was one of them, and I said "This is it, this has to be the new single!", and so it was reworked and reproduced into the comeback single of Shatoo. Shatoo was originally 3 members, but Øyvind Haavik was unable to be part of the comeback for geographical reasons, he lives in the UK now, and then Dag asked me to be a part of Shatoo, which was a big surprise, and then we were 3 again. Also, after this, Dag also invited a mutual friend of ours, Geir Bratland, to be a part of Shatoo, so today Shatoo is 4 people, with Dag and Calle Varfjell as the two original members. Geir has also, together with Roy Julian Digre a.k.a. Technomancer, been instrumental in the production work of the two singles, "Nothing That I Wouldn't Do" and "Floodlights".
What did you all do in the meantime, did you stay in the music business?
Dag Brandth: Yes, I have done a lot of different projects, I have also worked a lot as an actor, and also within TV-production. Also lived in London, working as a translater and Voice for Cartoon Network...
Emmo.biz signed you, how did you get in touch with each other?
Per Aksel Lundgreen: Emmo.Biz Records had already released some stuff with another band I'm in, Cronos Titan, a more darkwave/industrial projekt, as well as a compilation EP with my solo-project, Angst Pop, so we knew them well, and Jörg Freier there is a good friend of mine. When I introduced Shatoo to him, he was pretty keen, as he's a lover of great synthpop (laughs).
I got into speaking terms with one of them (during the Bim Fest in Belgium) and the guy promised some special stuff for the new release, can you tell us more about it?
Per Aksel Lundgreen: I'm assuming he was talking about the CD-EP of "Floodlights", where the first 500 copies are hand-numbered and in a digi-pack. Nice one!
How was it to be remixed by Roy (Technomancer)?
Per Aksel Lundgreen: Roy is a close personal friend of mine, and he's a great musical talent, and hearing his versions of the songs are always awesome! Roy has also been instrumental in producing backing-tracks for our gigs, making artwork etc, so he's basically the in-house/in-house producer and art work director for Shatoo… Very important job that we are very grateful that we have Roy doing for us! Great guy too!
'Floodlights' is really a great single, was it hard to make it sound so magic, so sweet and perfect?
Dag Brandth: No, because the whole arrangement was already made in our heads. It just comes naturally...and thanx for kind words. It is so nice when people like our music.
How was it to work with Carlos Perón (ex-YELLO)?
Per Aksel Lundgreen: All of us are huge YELLO fans, and Carlos is a bit of a legend of course, so having him remaster the two first Shatoo albums + Dag's solo-album, as well as doing the mastering on the first comeback single, "Nothing That I Wouldn't Do", was an honour and a privilege to us. It's a joy to be working with one of the grandfathers of electro!
Can you give a name to Dangertown (referring to the song) or is it just an imaginery one? What is the story about?
Dag Brandth: Dangertown was written when I was 14-15 y.o. I think it might be a place near Halden Norway, called Tistedal. I was deadly scared of Tistedal a Twin Peaks-village- you would get your ass kicked if u went there....so I stayed away.
I was very happy to hear the confirmation that Angst Pop did a great job, how did you know or met each other?
Per Aksel Lundgreen: Well, Angst Pop is my alias, and I knew Dag, as I said before, from distributing and remastering the digital versions of the early material, and when the new singles were made, I wanted to do some remixes together with Roy a.k.a. Technomancer, and we got to do all the remixing we wanted, and I am very happy with the results too!
Are there other bands or artist you would love to work with or tour with?
Dag Brandth: I would love to be able to share a gig with Erasure or Alison Moyet. At the moment.
Per Aksel Lundgreen: Agreed, Erasure and/or Alison Moyet would be awesome! Also, our friends Machinista from Sweden is a band I'd like to to a gig or more with. And our friend Markus from The Flood, that would be cool too. Or even our labelmates Naked Lunch from the UK, there are so many, and we are keen to play these days, so we'll see what happens!

What are the lyrics about in Floodlights? I read it's a mega-seller, can you update us on it, too? Was the press as positive about is you expected?
Dag Brandth: Yes, very thrilled with reviews so far. Floodlights lyric; I like this lyric, cause it is a personal one, and it reflects the hopelessness when 2 people that WANT to connect just can't do it, and things are ripped by the seam.
What is still your dream in the world of music? I suppose you already realized a lot in the past?
Dag Brandth: I just want to be able to work with the fantastic people I am working with today. Create songs, and play gigs. And everything else is a welcomed Bonus!
What can we expect from you in 2014? big festivals, more tv sets... ?
Per Aksel Lundgreen: We are working on the new single + the comeback-album, and that will be out before summer. Also, we have booked a couple of gigs recently, we're playing in Gothenburg, Sweden on April 11th. and in Oslo, Norway on May 1st. In Oslo it is together with legends Rational Youth and Psyche, as well as I Satellite from the US. Really looking forward to that. We hope to do some festivals as well, and TV would be awesome, but nothing to report yet! Still, you can expect more catchy synthpop, ALWAYS!
Can you already say something about the new album? Who will produce it? Is there already a release date?
Per Aksel Lundgreen: As far as we see it today, the album will contain the new singles + maybe 10 other tracks, and "Dangertown 2013 Remix". Apart from that, we will keep the remixes on the EP's and Singles!
It will be produced by Dag Brandth, Geir Bratland, Roy-Julian Digre and Per Aksel Lundgreen. There is no release date yet, and no title yet for the album.
Any famous last words?
Dag Brandth: Do not shit where you eat. Be genuine. Be real and cut the crap.
Per Aksel Lundgreen: Synth pop is alive!

Review of 'Floodlight':
http://www.peek-a-boo-magazine.be/en/reviews/shatoo-floodlight/
Link to the promo-video on YouTube: http://www.youtube.com/watch?v=TyDC0bbXXio
here's their announcement of their newest gig, in Sweden...
https://www.facebook.com/events/266970163454222/?ref_newsfeed_story_type=regular
Filip VAN MUYLEM
18/01/2014
---