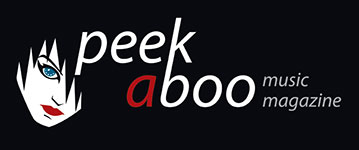 like this interview
---
PRETTY ADDICTED
Always be yourself, never give a fuck what anyone else thinks, be true to who you are and stick it HARD to the man. That's what Pretty Addicted is all about!
15/12/2013, Filip VAN MUYLEM
---
After reviewing the new cd and after reading the troubles I decided to help a bit with the promo and jumped into this interview with none less than miss Vicious Precious Bardon …
Hello, first of all: how did you decide on the name of the band?
Erm, I actually can't remember haha. I think we were just thinking of names, throwing different words together, and I think Ben was lining up at the time and it just sort of came about haha.
How did you end up making music?
I always wanted to make music and this project was the right way to do it.
An addiction can be very dangerous, just as drug abuse. You just had troubles with your heart and had to rest. Can you tell us something about it? How do you look back at it? How are you doing right now?
Addiction can be dangerous. I was not addicted to drugs or a drug abuser, I used drugs and I had a high tolerance, when I did them I did a lot but I did not just sit around doing drugs, they were done in club environments or house parties and I enjoyed them but that was all. There is a massive difference between a drugs addict and a drug user. My heart attack was caused mostly by stress and of course taking a lot of drugs in one weekend was the straw that broke the camel's back. I have decided not to take drugs anymore because I think I've had my fill now and I'm not going to put my health in anymore jeopardy. The problem was my high tolerance and, even though I didn't take drugs every day or even every week, I could do a lot when I did do them and I didn't know my limits. That's the thing, you think you're in control of how many drugs you can take when you have a high tolerance and you don't know until it's too late. I really thought my time was up, it was the most horrific experience of my life and I really thought I was going to die, but I'm blessed to still be here and how stupid would I be if I didn't stop taking drugs. People should be aware of this experience so they can be careful how many drugs they themselves take. If you want to take drugs then you take drugs but be aware of your health and know that what you don't think can happen to you CAN happen to you.
You still set yourself high ranked goals, can you say more about them?
I am a passionate and determined human being. My view is if I let something like this deter me from what I set out to do then it has won, I will live in fear and not reach my potential, it will have been in vain. This has pushed me even further to go for what I want because now I realize life is short and it can be over at any second. The scariest thought I had when I was out of the woods- aside from the physical experience itself- was that I had not accomplished nearly any of what I'd wanted to yet in life so this has inspired me to accomplish those things and live life to the fullest. I wasn't really doing so before, in my personal life, and now I'm going to.
I suppose you also have a regular job? Can you say something about it?
My regular job is doing Social Media/Online PR for bands and a festival. I enjoy it very much because it's something I'm very good at and I like feeling like I can excel at something, also it's helpful because it means I can do work for Pretty Addicted around the clock ,and I really do. Pretty Addicted is my main job.
Can you drop some names?
The festival is Alt-Fest, can't name the bands.
How does it feel to be part of the DWA clan? How good do you know Jamie?
It feels great but I don't know Jamie enough as I would like.
What is it with your dress code? I suppose it's part of the show?
Of course not, I dress like that every day of my life! How much of a lie would my entire band mantra be about being yourself if this was a "dress code part of the show" Oh God no.
'Slut Junkie' is a great song a real clubber. Can you say something about the lyrics?
It's a tongue in cheek joke song of course haha. It was actually about Slimelight (a club in London) and about how it's full of sluts and ways to forget your cares with sex because that's what it used to be like (and what it's still kind of like).
Why would you do this one: 'I would F**k me'?
It is a homage to Buffalo Bill from Silence of the Lambs. Obviously he said those words "Would you fuck me? I'd fuck me" and it is about my obsession with Buffalo Bill. I have him tattooed on my arm also! It's about genderlessness and blurring the lines, no about forgetting the lines entirely, between genders.
Are you into fetish (referring to the song 'Fetish Factory')?
The song Fetish Factory is about keeping control over someone's mind by using sex as power. And I am into fetish but not in the obvious way people do it.
It's cool that you have your own forum and are supervising it. Do you learn a lot from that forum (feedback and stuff)?
Forum? Do you mean our Facebook page? I'm not aware of a forum? If you mean our Facebook of course I learn a lot. Like I said, I do social media and online PR for a living so I utilize those same tools I use for the people I work for in Pretty Addicted and vice versa. The world runs on PR!
Was I right in my review about your song 'Clown'? Maybe you can say more about it?
Oh no, I fucking hate Lady Gaga! Clown was a song I wrote in my head one weekend and didn't get down until a few days later and it was a play on what someone said to me about me being a freak and a clown in a club and I thought 'Fuck yeah let's make a song for the outcasts, the "freaks", the "clowns" and embrace it. Like fuck yeah I'm a clown! I WANT to be a clown!'
Any feedback about what DJ's play the most (of your music)? I suppose it's 'Lipstick Mess'? Or am I wrong?
PCP For The Crackheads is the most played song from the album. It's the stompy ending and dirty lyrics haha. Also, let's be honest, it's the most catchy and simple lyrically. I wrote it like that on purpose. I didn't want it to be lyrically deep like the others, I wanted a tongue in cheek song making fun of being fucked off your head and talking shit and wanting to fuck someone in the face. Actually I had Dizzee Rascal's "Bassline Junkie" in mind when we thought of the concept for the song.
Spotify gives a 'explicit' spot on your songs, I suppose others do the same. How do you feel about it?
Well I am explicit so I don't feel any way about it.
How was it to play together with Nachtmahr, Aesthetic Perfection & Hocico?
Awesome! Hocico was a special treat for me as they are one of my favorite Industrial bands. I was fucking honored actually. Especially as it was in Sweden, I mean that's something for the Dear Diary right? They were awesome guys too, really nice.
I can't imagine that you saw the original version of The Twilight Zone on TV? How much of a fan are you?
I haven't actually seen it no, that was Ben's (previous member) concept. Fucking great use of the song though haha.
Die Sektor & Grendel are very hot bands, was it easy to get them behind the mixing desks?
I chat to Edwin (Die Sektor) quite a bit and I asked him to do it. He said yes and I was over the moon because Die Sektor are in my Top 3 Industrial bands ever and I couldn't have been happier with the remix they did. Grendel, I mean what a fucking honor. Jamie arranged that remix and I was honestly speechless because they're a huge name and their remix was actually my favorite out of the 3, just catchy as shit!
How come you didn't make it in the 100 DWA remixes? If you would do a remix, who would you remix and why?
No idea. And Die Sektor!
Can you say something about the Christmas Stocking gifts? For sure for the people who missed it?
It's still going on! We have put together Christmas Stocking Sets for Pretty Addicted Crackheads (fans!) which include a new PA T-shirt, a wristband, stickers, a PA condom (haha) and a poster all in a Christmas stocking with tinsel and glitter thrown in! They've been great to put together and I've handwritten everyone who's bought one a Christmas Card from Pretty Addicted! You can get still get them (they're limited to 50 but there's still some left!) from our BigCartel online store: www.prettyaddictedofficialstore.bigcartel.com
I just saw this comment on your facebook page, what is it about? Back in the studio making new PA choonage! #YouCantStopMe m/ ?
I have just finished making a new track, the first for the new album. It's sounding WICKED, I'm really excited about it! I plan to bring out a new album around Summer 2014.
Where will you play in the upcoming year?
I am currently booking some shows for the early part of 2014 but can't say exactly yet until they are confirmed but we WILL be doing shows very early on in the new year! Can't wait!
Any other things to add as closing comment or some news for the fans?
Always be yourself, never give a fuck what anyone else thinks, be true to who you are and stick it HARD to the man. That's what Pretty Addicted is all about! We come. We fuck shit up. We leave.
Home / PRETTY ADDICTED OFFICIAL STORE
www.prettyaddictedofficialstore.bigcartel.com
WE COME. WE FUCK SHIT UP. WE LEAVE.
Filip VAN MUYLEM
15/12/2013
---