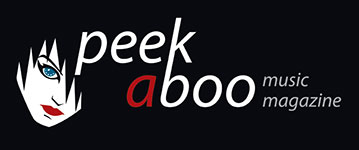 like this interview
---
THE EXPLODING BOY
Hopefully Editors could invite us as a warm up-band so we could kick their asses stagewise!
12/11/2013, Filip VAN MUYLEM
photos: © Marquis(pi)X
---
After reviewing their latest single and newest album I felt it was time to have a chat with the guys...
Does Run Level Zero still exist? I saw them ages ago in Belgium during a festival?
JOHAN: The singer actually asked me to put down some guitar on a new track for about a year ago. Don't know what happened with that..
NICK: I know they are planning some shows in Sweden in the beginning of next year.
Is it a fix rule that your cd's contain 10 songs or is it just by coincidence?
STEFAN: I don't know if it's a fix, I guess we like the thought of making an album the old-school vinyl way and it's a perfect length on an album with a bunch of four minute songs.
NICK: It is a fixed rule.
JOHAN: It is long enough for a journey and short enough not to get bored.
I compared the opening song of Four with a mix ('Cracked/Reasons') of Editors versus The Cure. Are you ok with that and did you ever play on the same festival as Editors? Do they know you exist?
NICK: Who are the Editors? Did we ever sound like The Cure?
STEFAN: We´re all for freedom of speech, freedom of sex and freedom of thoughts so you can compare "Cracked/Reasons" to what you want. If I personally agree, hmm, I think it's a bit tougher than that. And no we never played on a festival with Editors and don't think they know about us. Hopefully they could invite us as a warm up-band so we could kick their asses stage wise.
JOHAN: You guys say things about our songs better than ourselves sometimes. I like Editors and would love to support them. As Stefan sais I think they would have a hard time playing after us.
Same for the Cure, I suppose they know about you? Did they ever comment on you?
STEFAN: No. Don't think so. If they would, our own Cure-fan Johan, would probably have his head in the stars by now so...
NICK: I don´t think Robert Smith googles old song titles by his own band. And why should he know about us? As I said, we never sounded like The Cure. If I would compare us to any band I would say Placebo with a touch of The Sisters Of Mercy.
What is the street cliché?
NICK: That is Stefans song....
STEFAN: Street Cliché the song is a life crisis moment. Street Cliché the title is a play with translations of words on Rue De Clichy in Paris.
How was it like to work with Johan Edlund (Tiamat)?
JOHAN: Tiamat is one of my favorite bands so I thought it was kinda cool.
NICK: Johan Edlund is a great friend doing great stuff. You just give him a mission and he gives you gold!
I compared 'Runaways' with The Whispers in The Shadow, do you know the band? I think it would be great if you could do something with Ashley (the singer and known as mr doesalotinalotofbands)?
STEFAN: Never heard of. But I´m all about collaborations - if it's on our terms!
How was the making of the video for Dark City and what are the reactions so far?
NICK: The reactions have been overwhelming even though we are not in the video ourselves.
In 'Shadows' there is almost a heavy metal sound. To me it's great if a band tries to do something different, but how do the fans react to it (have you already played it live)?
JOHAN: We have had guitars like that many times...I think. We have not played it live yet, but it is a very popular song on the album so we are probably going to do that in the future.
How does the promotional act work for you? Are there lots of reviewrequests, interviews, proposing gigs, sharing things on Facebook?
STEFAN: Well most of the promotion is been taken care of by our record label.
NICK: So far we are more than happy about the promotion they have done!
STEFAN: Mostly it's just getting an e-mail with some questions. And mostly there are the same questions in ten different interviews.
How was Roskilde for you?
STEFAN: Well, we never played there so... but personally the 13 years I've visit the festival its always great fun and a hangover from hell afterwards.
NICK: Roskilde is definitely one of the best festivals in Europe.
JOHAN: I like it as well. It would be the perfect festival for us to play at I think.

You toured a lot in Belgium, the last years. Any highlights?
STEFAN: Have we? I just remember doing two gigs in Belgium and don´t think it's me doing a "Ozzy Osbourne" and forgetting about it. But I remember a festival in Waregem that was awesome to play at. Hot as hell outside in the summer and hot as hell inside on the gig!
NICK: To bad they ripped us off and we never got paid. If he wants to come clean he can have my account number, haha. But the festival in general was great!
JOHAN: I really like the places we've been to. Beautiful cities. I'd like to go to Brugge so please get us a gig there!
Will you come back to Belgium? Other tour dates or big gigs?
NICK: Hopefully we will come and visit you in the beginning of next year.
STEFAN: I would really love to Belgium again!
JOHAN: I'll go with that.

What is your dream (band wise)?
NICK: Madison Square Gardens, New York, Budokan, Tokyo....as support to Duran Duran (laughs)
STEFAN: Headlining Roskilde! Glastonbury could also work out for me...
JOHAN: A US-tour please.
Thx a lot guys & wishing you all the best!
Here are the links with my reviews:
http://www.peek-a-boo-magazine.be/en/reviews/the-exploding-boy-street-cliche/
http://www.peek-a-boo-magazine.be/en/reviews/the-exploding-boy-four/
The will play here:
Filip VAN MUYLEM
12/11/2013
---