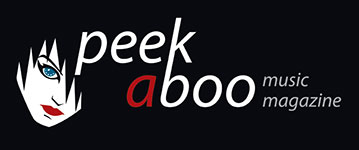 like this interview
---
ELEMENTS
One band is consistently cited, if people compare: The Sound
31/10/2013, Didier BECU
---
Hello Sam, for those who don't know, can you please tell us who Elements are….
We are Johan Isselée (drums), Geert Maertens (guitar), Chris (Hazy) De Neve (Guitar and keys) and Sam Claeys (Vocals and bass). We used to be the band called Red Zebra (laughs)
About your music, it's not an easy thing to describe this. I was thinking of melancholic wave with a Britpop-touch. Now it's your turn to try!
I liked your comparison! It is hard to put a name on the music, I see it as melancholic wave with modern influences…
I don't want to turn this into some Red zebra-interview, but still some questions need to be asked. Your band consists of ex-Red Zebra members. I guess this all has to do with friendship, not?
We have been friends for a long time, and we will stay friends forever. We know each other very well after all those years. We are not just a bunch of friends who play music together, we've lived through hard and very happy times together.
I know that sex sells, but I think Elements is more than the continuation of Red Zebra. Apart from the people I don't even hear the similarities and that's a good thing!
People listen to our music, and say that we do not musically match with it Red Zebra. It is a good thing, Peter has his punk voice, I do not have a punk voice, more melodic, that is already a difference, the music itself is different, written from another point of view, which changes the atmosphere of the songs.
Last Red Zebra-question, promised! I know the band has written tons of classics, but still they were always haunted by that one superhit! Even if the band had new material out, the radio still played "I can't live in a living room". As for Elements, if you had the chance to make such a twisted godsend, would you do that?
I would be stupid if I wouldn't want that. "Living Room" will always stay an anthem. The hit keeps following, sometimes haunting us, but that is no problem, you see people really waiting for that song, and then having fun, so yes, I would love to have a hit like that.
And now for Elements! You recently made your mini-album. I guess the expectations were quite high, any reactions so far?
It's still early, we have just released it. One common theme is that we seem to reach a broader audience. In the past many people considered us somewhat marginal, here we hit a nerve or a string with almost everyone. One band is consistently cited, if people compare: The Sound. I can totally live with that! We seem to have been able to blend our wave roots with a modern and new touch and at the same time reach our old and a broader public. What else could we wish for?
I guess this mini-album is just a jump for something big to come, not?
I hope we can record some new songs in the near future!! We surely intend to do that. We already play two new songs at the CD release night 8 November. This is a statement of where we are today, but undoubtedly we are aiming at a full CD somewhere down the road.
You recorded that album at the Abbey Road-studios. Now that's something for an unsigned band. Please explain.
The way we recorded this record was a true experiment. Just like how we composed some of the songs. In fact it was home-recorded in our rehearsal room in Bruges and further recorded and mixed in the living room J of our friends Peter and Steven in Aalst. We thought it could definitely use a professional mastering touch from Abbey Road…!
Like you said before, there were quite some expectations, so we wanted the record to sound great. We did not choose for the most splashy computer sounds but opted for eighties warmth combined with some modern sounds. We also found a label, Sleepless Records in Berlin, who take care of the distribution. Also a new step for us.
Of course it's an obvious question, but weren't you blinded by the music history that happened there?
Of course !
In an ideal world, a new Belgian band that make it to Abbey should be headlining the music press, but in 2013 it doesn't work like that. Never tired of fighting?
Sometimes it is hard, we work really hard to make something beautiful. We know we have to build it again almost from scratch. A bunch of old farts like us, who is waiting for an album from us? The only advantage we have is that we've been there, we know how to do it. Still there are two essential elements: stamina and muse.Everyone can make his music at home, but still, you need songs, always you need songs.We hope we can make a difference, but the market is so full of bands, and songs have become a commodity, to say the least. It is hard to stick out. But no, we do not give up!! And we're building on our new road!
I know musicians will always decline it, which I understand but sometimes it feels like music's dead in 2013…
I do not agree, a lot of bands still make beautiful music, even in Gothic or New wave. And if you listen to the radio, I hear a lot of new good bands!!
I'm just asking this because you're old (lol). But what's your opinion about the music industry and its formats (from Spotify to illegal downloads) as we know it today?
You won't get rich, that's for sure! (says grandpa). I still like to discover new music from any genre! And we have a lot of channels to explore! The only thing, you still need to know people in the business if you want to make it, it doesn't always have to be talent…
We finish with two questions I always ask. What's your favorite record of all time and please state why.
Joy Division, unknown pleasures: unbelievable how today this record still stands!! From song 1 "Disorder" to "New dawn fades", over "She lost control" till "I remember nothing." Every single song still gives me the shivers, perfect lyrics, perfect "atmosphere". A total package!
With whom wouldn't you mind to be alone with in an elevator for 8 hours and what would you do then?
If my wife says ok. Making songs with Anneke Van Giersbergen (Former singer of Dutch band "The Gathering"). Off course we have 2 guitars along with us… And talking, lots of talking!
Didier BECU
31/10/2013
---