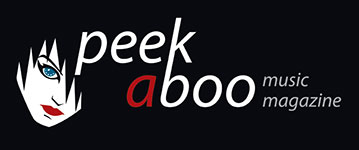 like this interview
---
32CRASH VERSUS IMPLANT
Nothing is impossible!
29/09/2013, Filip VAN MUYLEM
photos: © Fabienne Cresens
---
32Crash and Implant will be playing on the same stage during BIMfest. It seems logic to interview Jan and Len as they both play in these bands and see what they are up to...
You are working on new songs for 32Crash. Can you tell already something about it?
Len: Everything is still in a very early stage. We sketched some rough musical ideas. Jean-luc is writing vocals for them, and then we will re-visit them and turn them into real tracks. So very very early stage. But we started on a new album, so it means the intention of releasing a 3rd studio album for 32crash is very much alive
Is there a main story in the album? Is there a new musical direction?
Len: That is a little too early to say now. We are still waiting to finalize track 1.
Some adding of new instruments or more guitars?
Len: We constantly buy new studio gear. So there is always something new that has been added. We both are really gear-sluts.
More guitars? Not sure. It will have some guitars, and some very guitar sounding synths. Ideal would be that you can't even say if it's a guitar or a synth. If it sounds good and edgy we'll use it.
Will it be possible that Nicolas (Empusae) joins stage and adds some tribal & ambient influences like he did in the past with Implant?
Len: Nothing's impossible. It's been a while since I really had contact with Nicolas, but each time I see him, it is a very warm and friendly chat. So it sure is not excluded. But with implant, things are very pre-defined now a days. And I know Nicolas has a hand full on his musical projects, so nothing is on the planning as of yet.
You will play with both bands, during the same festival. How hard or how confusing will that be for you?
Jan: Oh, but we play on two different dates, don't we? It's not a question about hard or confusing, but I think one should put all energy he's got in a live show. Go right down to the bottom, you know? That's why it's just not ideal to do two shows on the same day. Besides, getting more or less wasted after the show happens a lot, but I hate to be too wasted on stage.
What is the difference between both bands when you are on stage (for yourself)?
Jan: There's not much difference, I'm the live drummer. In both bands. Though I'm building a wicked synth controller which I want to use with implant. But maybe I'll also use it for 32crash.
Jan, you play in at least 2 other bands, how can you combine it all? How popular are the other projects?
Jan: I play, write and/or produce for ten bands these days, Actually, I don't do much else. Combining them was sometimes a bit confusing, but now it feels so cool, because they always influence each other. So when I come up with a riff on the guitar for the new cd of a rock band I'm in, I think, hey, maybe I can also rework that into a 32Crash song. Or an Implant track. Sometimes I have to say to one of the bands, remember that new song we played last week? Forget it, it's been taken by another band. Lol
Jan & Len, soon you will play with Implant during the same festival as our all-time EBM idols Front242 (in Sint-Niklaas). How will that be, as you are already working with one of the guys (Jean-Luc) with 32Crash?
Of course it's cool. The first live show I ever saw was Seaside Festival, I think it was 1986. So I was fifteen. On the bill were Anne Clark and Front 242. Need to say more about that? And we did a support with Implant for Front 242 a couple of years ago in Utrecht. Front 242 really blew my mind that day, though probably the Mountain Ice Cristal hash we bought and smoked earlier had part in that. And now, in Sint-Niklaas? We'll try to rock Front's socks off haha.
Has anybody asked already for a favour about Front242?
Len: I think we both get weekly mails of people asking us to put them on the guest list for that concert. And sometimes people contact me to book Front 242 cheaper. Most of the time they start by asking if I could ask Jean-Luc to tell Patrick to get a cheaper price. In the beginning I mailed that to him, now I mail it to Patrick.
Jan, can I say that touring with 32Crash or Implant is less crazy than with your previous band Vive la Fête or do we miss some hardcore stories?
Man, I can't even remember I was it that band. It all seems so long ago.
There is some new work coming up for Implant too, what can you tell about it & will we hear it at the BIM-fest? I read about a 12" vinyl on Emmo Bizz for the end of 2013, how concrete is that?
Len: After the vinyl of 32crash we talked to Emmo bizz for an implant vinyl, and Jörg was really into the idea. So we have started working on new tracks for that release. If all goes well, 2 tracks of that material might even make it to the live-set.
Can you say something about Emmo Bizz? How did you end up with them?
Len: I met Jörg through Claus (Leatherstrip). We ended up talking and I really had a feeling we had a click. I told him I always wanted to have a vinyl released once in my career. I started releasing music when vinyl was completely out for the industry. Yet, I always loved that big format. Now, with the revival of vinyl, this was my best shot to get one of these too. Jörg liked the release with 32Crash, and so we set up one for implant too. It is not written in stone, but I'm kind of sure the release will happen eventually.
What will be the most fun for you at BIM? Playing there, meeting some other bands & maybe inviting one of the other artists on stage?
Jan: Well, I'm in it for the money. No, seriously, I'm looking forward to see Young Gods and Arbeid Adelt, also one of the first things I saw live when I was young, on a double bill with Siglo XX. BIM is a very nice festival, the atmosphere on, in front of and behind the stage is exquisite. Let's all meet there!
What could be the nicest surprise for you at the BIM?
Len: A sold out venue! Seriously we need to start buying tickets again in this scene. Organisations like BodyBeats who put a lot of time and energy in a festival like this need an audience or will stop organizing. You might not like the full line-up or hope for better times; just know that next time might never happen. And with a line-up like BIM, it should have been sold out already. So I think the nicest surprise would be enough people to cut the organizers a break, so they can do it again next year.
The new Implant is indeed very well reflecting our busy life schedule (honestly: it was hard to make some time for myself the last weeks), any more reflections about it from other people?
Len: Well, the idea of the productive citizen seems to be a vision people can reflect to. Reactions are mainly positive about the concept of the album. One magazine didn't understand why a band like implant is engaged all of a sudden, while all we should do is make dance music. I guess they just didn't see I've been engaged all the time. If I sang 'you are what you hear', that was a social statement, people just didn't see it that way. With an album that is called 'the productive citizen', it is just a little more obvious.
Can you tell us something about the latest Implant videos? Did anything big happen with them?
Len: We did both videos our self. Hard work for 2 clumsy video persons. Music we can handle, video is a new ballpark for us. Yet, I have a feeling we got away with it.
Not sure what is big for you. But both vids will be released on DVD, so that is something for some home-made editing.
Will there also be 32Crash video? If yes, who will do them?
Len: Now that the beast is out, there is no stopping it (laughs).
Sure, I'm hoping to do some 32Crash videos too. With the digital age of aiming for likes and things like that, an artist should try and get some moving images on-line. So I'm kind of sure video work is essential for the productive musician.
Thanks a lot guys! I wish you and all the projects a lot of positive vibes!
Here is the link of BIM reviews:
http://www.peek-a-boo-magazine.be/en/reviews/no-sleep-by-the-machine-implant-lescure-13-the-klinik-arbeid-adelt-geistform-bim-fest-trix-antwerp-20-12-2013/
And another great gig (Terra Gotha XXI), 25/1/2014 at Vlissingen:
https://www.facebook.com/events/416898055088944/?fref=ts
And here's an older interview:
http://www.peek-a-boo-magazine.be/en/interviews/crash32/
Filip VAN MUYLEM
29/09/2013
---