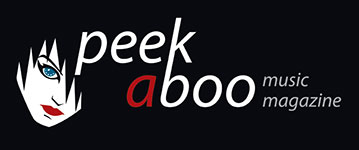 like this interview
---
LESCURE 13
The plan is to release something, but which format, content etc is still unknown.
29/09/2013, Jurgen VANVLASSELAER
---
LESCURE 13 is the legendary EBM side project of Johan 'Suicide Commando' Van Roy and Stefan 'Stin Scatzor' Bens. On the 20th of December , after a silence of nearly 15 years, they will be one of the guests on the famous BIM festival in Antwerp,Belgium. We had a little chat with Johan and Stefan:
Welcome guys. How did it all start with LESCURE 13?
Stefan: Johan someday did an add in an Belgian magazine (Fabiola ??) with the question : is someone out there interested in electronic music ? I answered to it and we started chatting (in the 80's it was "writing") about music and our interest in electronic music. I wrote lyrics for some of his (instrumental) SC-songs but Johan wanted to keep Suicide Commando a solo-project. And so that's why Johan started creating EBM-orientated songs for a new project … LESCURE 13.
I always wondered where the name came from. And it has to be pronounced in French if I am correct.
Stefan: Indeed it's pronounced in French... Leskuur Treize (laughs). The name is based on a French girl I met in Spain sometime somewhere... I really had a crush on her. (you're young and wild, you know...) Lescure was her family name and she lived in house number 13 somewhere in the south of France. BTW : The little girl from the logo (with the black line over her eyes) is that French girl too when she was 4. And the eye (on a tape and the t-shirt) is hers too.
At that time I was looking for band names for my future music project and LESCURE 13 was one of these names as well as Stin Scatzor. When I met Johan I proposed him the LESCURE 13-logo and name for our future EBM-project and he agreed, so... L13 was born !
You released several tapes in the 90's and 1 full CD (in 1997) with LESCURE 13. A great album but it never reached the same level as the tapes imho. Somehow it sounded cleaner, better produced. How do you look back on it after all these years?
Johan: Sure there was a difference between the album and the early tapes. Those early tapes were recorded in no time, on a simple 4-track recorder. It almost were live outtakes as most songs were recorded in real time. I still like the old material but in my opinion you have to see it in its own time frame, to me the old tape recordings definitely sound a bit outdated today, but that's just my personal opinion. I'm sure some people still love that old primitive sound.
Stefan: It was fun to do. Sometimes we recorded 5, 6, 7 tracks in one day. And also the live-gigs were fun : can you imagine, our background-tape was played with an ordinary tape-recorder ! We talked about it the other day, to perhaps do this again for the BIM-fest as a special gag (laughs).
Your last gig was in 1999 if I am correct. After so many years you finally will do a reunion gig at the BIM festival in Antwerp (20th of December). How come it took so long, cause I know you have been asked before to play at BIM. I presume the success of Suicide Commando is one of the reasons that it took a while.
Johan: For sure, Suicide Commando is taking so much of my time, so there simply was no time for LESCURE 13 in these last years. But after finishing the new "When Evil Speaks" album for Suicide Commando I just needed a break and wanted to do something different for a change. Working on a Suicide Commando album always is very time consuming and a very intensive work, so I just wanted to do something different for a change again, so I started working on an old LESCURE 13 remake and since it was so much fun I think I almost wrote 3 or 4 new songs or remakes in only a few days time, something that would be unthinkable when working on Suicide Commando material.
Will this be the only LESCURE 13 gig or is it the intention to perform here and there again?
Johan: This for sure will be the only show for 2013, no concrete plans for more shows next year, but never say never. So if you want to catch us live you definitely have to come to the BIMfest as it will be your only chance to see us live this year.
Stefan: I just wait and see. For me the BIM-fest was already a surprise ! And : SS + SC = L13... "wink"
I saw LESCURE 13 live once and I remember a very cool cover version of Pouppée Fabrikk's classic Destruktor.Will that, or any other covers, be on the set list in December?
Johan: Thanks and who knows it will be in our set for December, just wait and see ! :-)
You didn't perform a lot with LESCURE 13 in the past, maybe 15 times or so. Some funny story you can share with us?
Johan: Funny ? LESCURE 13 never was fun … (laughs).Anything to add Stefan ?
Stefan: Haha, no, not really... LESCURE 13 was/is/will be a serious project !
Can we expect new tracks or even a new release as well?
Johan: Yes and yes :-).The plan is to release something, but which format, content etc is still unknown.
My favourite LESCURE 13 track is Sleep In My Garden (version on the Face D.Evil – D.Evil Face tape).Old school electronics at it's best and the vocals are just fantastic. What are your favourites and why?
Johan: Mine are Who Has The Right, Secrets, Flesh and lots of songs from the CD like The Resurrection, Between The Light And The Darkness, Nature's In Need.
Stefan: People, Tina The Sexmachina, Something Strange, Screaming Hell and a lot more. I rediscovered all "our classics" while listening to the demo-tapes again. Just to be prepared ! :-)
All the LESCURE 13 tapes are very hard to find these days. And if you come across one , the prices are ridiculously high. I have seen prices to 170 euro for a tape. Any chance that they will be re-released one day?
Johan: No concrete plans in that direction, but again, never say never.
Stefan: Owh, I just found some LESCURE 13-tapes in a box with old tapes.I believe there are some split-tapes with Ionic Vision and some "Face The D.Evil"-tapes left.
You are both active in other projects as well. Stefan will be releasing a new album very soon with Stin Scatzor for instance. When is it due to be released? Can you tell us something about it?
Stefan: Following the label (Advoxya Records from Budapest) Industremakes will be released in the second half of autumn. At the moment (September) we are waiting for the lay-out. Normally, it's going to be available at the BIMfest.
Industremakes is going to be an album with remakes from older songs made by us and by other bands. (a.o. Liquid G., Hynnner vs Hant1s3, Acylum, etc … )
Johan, you are conquering the world these days with Suicide Commando, performing everywhere around the globe. You played recently in Canada, USA and Russia for instance. How do you look back on your Suicide Commando trip so far? I presume you didn't expect this to happen when you started in 1986!
Johan: Sure I never expected that Suicide Commando would become that big, not even in my wildest dreams, so the success of Suicide Commando is beyond my wildest expectations. When I started making music back in 1986 I never imagined that one day Suicide Commando would become one of the leading acts in the electronic scene of today.
Today I'm sharing stages with bands like Front 242, Klinik, Front Line Assembly which in those days were my big idols and influences. It's a bit of a funny and strange feeling to share the stage with these bands now.
Stefan: In the very beginning I was even his private driver, you know !!! Haha
Johan: Yeah, just imagine. How many bands can say they have a private driver ?! (laughs)
A final word?
Stefan: Not a word, but a smiley... Is that ok for you ? :-)
That's perfect for me. Thank you for the great answers and see you the 20st of December in Antwerp at the BIM festival!
https://www.facebook.com/lescure13?fref=ts
Jurgen VANVLASSELAER
29/09/2013
---