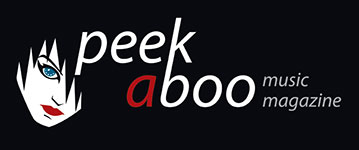 like this interview
---
CHAINREACTOR
There is hardly another project besides Chainreactor which fulfills the fusion of hard techno with elements of dark electro and presents the most explosive mixture!
21/09/2013, Filip VAN MUYLEM
---
Chainreactor will play at the VP live 2014. We already had Llumen & I hope this one will start a chain reaction and get things and people in action...
My classic opener: why did you call yourself Chainreactor?
Chainreactor is mixture of the words "Chainreaction" because I always do one track after another without any breaks in between and "Reactor" because of the Power the music is transferring.
In the beginning you where experimenting with different styles of electronic music like Electro, Hardtechno, Drum n…Bass and Hardcore. How come you ended up in this style?
It´s because in the so called "Industrial-scene" you can do whatever you want without any excuses.. the borders are not so stiff. And because I want to mix all these elements with EBM to that what today is called TBM.
In 2009 you where signed to ProNoize / Dark Dimensions, how did that happen?
I´ve decided to search a label, because I thought my music should be spread around the world.. and the first label which came into my mind was ProNoize. So I send an E-Mail to the label with my old MySpace Link which includes some tracks. And as I received the answer I had a record deal.. that´s the whole story.
Can we say that was the start of more fun?
That depends on what you mean with fun ;)
Since then you played for sure a lot of gigs, was there some extravaganza?
Yes.. there were many gigs I liked.. all of them are very different and unique. At Resistanz we played in front of a crowd of nearly 1000 people.. that´s a fantastic experience but we also played in Marseille in front 150 in a small club and the crowd went completely crazy.. that´s also ok I think ;)
Is it right that DJ's attract a lot of hot ladies or is that just an urban legend?
I don´t know.. I´m not a DJ ;) And I´m in a happy relationship since years...
On Spotify 'Stalinallee' is your most played song, is that a surprise?
No, not really. On Last.fm it´s "Locked in", in the clubs it seems to be "Gas panic". I don´t give a shit on these statistics. The main thing is, that the people who listen to the tracks get wild and dance their ass off!
A lot of people in the music industry are unsure about the positive side of Spotify, what do you think?
I have no account on spotify, so I don´t have any idea. And honestly I haven´t thought about it.
How do you decide about title tracks?
You mean on the albums? That depends. On "Insomniac" I want to make an album about Insomnia so it was easy to find a title.. on X-termination it was the perfect title for that special track and it worked also for the whole album. "The Silence & The Noise" is a very personal statement of my life... so there´s no method to get an album title for me
I imagine it's different from bands with vocals? From where do you take your vocal sample's?
From films.. as everyone in the scene does. But especially for me it´s important that there is a personal statement within.. something in which I can find myself or my opinion of the world is represented.
Is it hard to get them in a legal way?
No, because it´s not illegal to use them. The copyright law is so different in any country, there has never been a precedent and if so you can teach me :)
Is this your profession or do you have a daytime job?
Yes, I have a dayjob. I work in an institute with disabled people. I can´t live from the music all alone.. that would be a bit tricky ;)
Can you tell us how the Resistanz Festival 2013 was?
Fantastic, a huge audience, many cool people, a perfect organization.. that´s how is a big industrial festival should be.
The more feedback I get, the bigger it gets. Soman did a great job at VP 2013, but some doubt if a festival needed an act like this in the middle of one. Ok, there were two dancers, but for the rest, there was nothing more. How will you approach this festival?
With my stage support Kay. We both are a kind of a dynamic duo. The dancers should be in front of the stage, not on the stage.
Soman is known for remixing a lot of people, who did you remix so far?
I did remixes for X-rx, Vault 113, Alien vampires, Acylum, Cygnosic and a lot of more. And there will be some more remixes in the future, but they´re not announced yet.
You also have a side project called Cima Muta, you felt the urge to do something else?
Yes because Chainreactor is a project which is very repetitive and made for the dancefloor. With CIMΔ MUTΔ I can try out something new, without any pressure to succeed. It´s just me and the music I want to do, nothing else. It´s also an adjustment besides Chainreactor.
Will there be more new material from Chainreactor soon?
Yes.
Tell me more if you already can?
Well.. first of all there will be a new track for free download if the Chainreactor Facebook Fanpage will hit the 2000 likes
So for the fans, here's the facebookpage:
https://www.facebook.com/Chainreactor?fref=ts
Here 3 other promo interviews for VP live 2014:
http://www.peek-a-boo-magazine.be/en/interviews/llumen/?viaadmin=1
http://www.peek-a-boo-magazine.be/en/interviews/frozen-plasma/
http://www.peek-a-boo-magazine.be/en/interviews/cyferdyne/?viaadmin=1
For the fans of the people who want to know more about the last edition:
http://www.peek-a-boo-magazine.be/en/reviews/suicide-commando-soman-aesthetic-perfection-sam-xp8-c-lekktor-surgyn-vampireparty-live-6-4-2013-petrol-antwerpen-belgium/
sad news about VP live:
https://www.facebook.com/photo.php?fbid=10201751280917158&set=gm.685509101461291&type=1&relevant_count=1&ref=nf
Filip VAN MUYLEM
21/09/2013
---