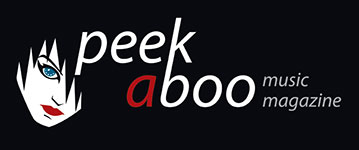 like this concert review
---
SUICIDE COMMANDO, SOMAN, AESTHETIC PERFECTION, SAM, XP8, C-LEKKTOR & SURGYN
Vampireparty Live, 6/4/2013, Petrol, Antwerpen, Belgium
Concert
EBM
•
Electro
•
Hellelectro
•
Industrial
•
Techno
[95/100]

07/04/2013, Filip VAN MUYLEM
---
From the start I knew I had to choose between an event with Henke or this one. I did some promo for both events but ended up here; wanting to see the hero of all heroes (Suicide Commando) and some other bands like Surgyn, XP8 and for sure C-Lekktor. It's also my first time in the Petrol & I must say I really love this venue! It has a real industrial look, a good parking lot, already has a good name for hosting electro parties and it is far away from people who hate us (I refer to the article about the Goth minority in England). Here we can dress up as we want without being afraid of being attacked or harassed.
Surgyn starts 30 minutes late. The 2 Scottish guys threw themselves into the fire an gave us an electro strength boost. 'Sharp as stars' is for sure a good one, with vocals that do more than simply switching to the vocoder when there's a melody needed; one of the guys can actually hold a tune, getting highs and lows out of his throat at (nearly) perfect pitch! Sometimes the vocals could come from an Apoptygma Berzerk album mixed with Suicide Commando and they perform it in the right way. They played some new songs and the audience loved them, so it promises a lot for the future of this band. I even hear some Hocico when they scream 'Desire' (and no that was not the Suicide Commando song)! 'Feed me fame' will grow out to be a classic in the clubs, mark my words. Already half a classic is 'Aesthetics (are a moral imperative)'. It was their last song and I loved the Marc Almond minded drama on stage. I really loved Surgyn and hope to see them back soon, hoping to get the new cd for a review!
For weeks I was waiting for C-Lekktor to get on stage, and while he didn't have the chance to do a sound check, and had to fight a bit to get the sound right, he went straight through the struggling and worked his ass off to get the audience moving. It's a straight dance off! What an energy blast! WOW, this is good! Really finger licking. Hands are raised, people are clapping while others dance, and I see non-believers becoming hardcore fans of C-Lekktor! THE PARTY has started! The aggressive voice and the well worked out industro-electro-techno gets us going. We all know from where the aggression gets fed. This is the last gig in Europe so far, but no hesitation, still a lot of energy and hunger to conquer our hearts! There is even a voiceless hard techno track in the set and yet people stayed and did even harder their bests. I love his version of 'Radioactivity', the message is very clear! 'El Comienz de la Muerte' is a track I will hear again, for sure! In the end Markko let the music speak for him and left the stage with his head up high, leaving us as huge fans! This was brilliant and I hope he will play during summer somewhere in Germany... Can't wait for the new cd and maybe he will get some help from Suicide Commando to finish the 30% that has to be finished?
XP8 has clearly a more poppy and somehow more happy sound. Of course they love the booze & drugs and don't mind singing about it like in 'Cuttin 'n drinking'. Again, we hear some vocal and musical influence coming from Apoptygma Berzerk, in a good way. Love the mix between singing with the vocoder on, the pure and high leveled quality of real singing and grunting. For sure they don't leave any time between the first songs, just to grasp us by our throat. A very nice choice! Marco is a real sexy motherf** on stage, getting some women's hearts to beat faster. The retro micro is a nice idea. The response from the audience is a bit less than with C-Lekktor, but I don't mind. We get a little breather whilst announcing two new songs in absolute première (one of which even has some kind of Skrillex reminding breakbeat). They continue with '1,2,3 FUCK', that already grasped my attention before their gig, and on this one Surgyn joined stage and made a great moment out of it! Pure fun! And again: I can't wait to get the official cd and get the review! I really hope XP8 gets out of the troublesome period they blogged about earlier!
SAM goes for a electro-techno set: pumpin' beats & harsh voices. The music is pretty ok, but on stage it looks a bit too much like 2 party DJ's and a micro. 'Hallucinogen' is a nice track and that's the one I will remember. Ok, it's fun, but it has no real live vibe. So far my first lines after a few songs. I started to close my eyes and got into the musical trip. People around started dancing... 'Operation mindfuck' is a stayer! Pretty weird end with 'Bull fucking shit'.
Aesthetic Perfection has real live drums and a nice pose on stage. Getting an uppercut from the start, almost an electrocution! Sounds a bit like an up-tempo Covenant & I liked it. The roof is on fire, as they say! Again a lot of positive feedback from the fans. They have a nice live sound & enough variation to keep it up. The raging tiger was angry for a while: running from left to right and back. He kept the audience awake & worked hard for it. 'I want to hear you scream' was a perfect one to end their perfect show! It was clear that a lot of fans wanted more of this!
Soman is a electro/techno DJ who launched an early after show & did pretty well however it was the warming up party for Suicide Commando. Mixing some industrial with electro, sounds a bit like Sonar anno 2013. It's a nice thing that he invited 3 dancers to join stage and dance for the rest of the set on stage. The music is very effective & kept all the fans dancing until the very end, so is there any need to say more? I let the overwhelming reactions from the fans speek for themselves.
As closing act, Suicide Commando conquered the stage, raging live drums going directly for the headshot! Straight, enraged, powerful, energetic, crazy, running to each side of the stage. A great mimic. 'Hate me' is not correct, it needs to be 'you are great!' The feedback from the mass says it all! The new cd was well received and already well known. I must say that I noticed a giant step forward from his last gig (to be honest: for me it was a while ago). The live sound has become more and more important and that is great! 'Death cures all pain' is one of these new songs which will stay in our head, hunting us! Hands up for Johan Van Roy: he really deserves it! 'Attention whore' is his current smash hit, joining the already impressive list he holds, grasping us by the throat. He rages and cuts us into pieces as if we were only melting butter and he's hitting with a razorblade and ultimate samurai sword. 1,2, 3, 4... more we don't need. 'Cause of death suicide', 'Deine Herz, meine Gier', 'Love breeds Suicide'... A real genius! A great moment caught us when Markko from C-Lekktor joined stage and grasped a micro. Someone's dream came true! 'Die motherfucker, die!' Johan used this moment to do some crowd surfing. Thank you C-Lekktor! 'Bind Torture & Kill' was the last one of the regular set, a thrasher!
The fans wanted of course more! 'Fight' is a new song, but already sounds like a classic. Hell came to us with 'Hellraiser'. The venue was too tiny to keep us safe! Vene, vidi, vici! The bullet went in for a neck shot, no time to run away! We felt the place tremble and stayed breathless when the lights went on...
We barely survived and hope to make it to the next edition! Thx a lot to all who helped realizing it!
Some related interviews:
C-Lekktor: http://www.peek-a-boo-magazine.be/en/interviews/c-lekktor/
Surgyn: http://www.peek-a-boo-magazine.be/en/interviews/surgyn/?viaadmin=1
XP8: http://www.peek-a-boo-magazine.be/en/interviews/xp8/
And review:
XP8: http://www.peek-a-boo-magazine.be/en/reviews/xp8-adrenochrome/?viaadmin=1
Filip VAN MUYLEM
07/04/2013
---